How to follow the action at Washington's Legislature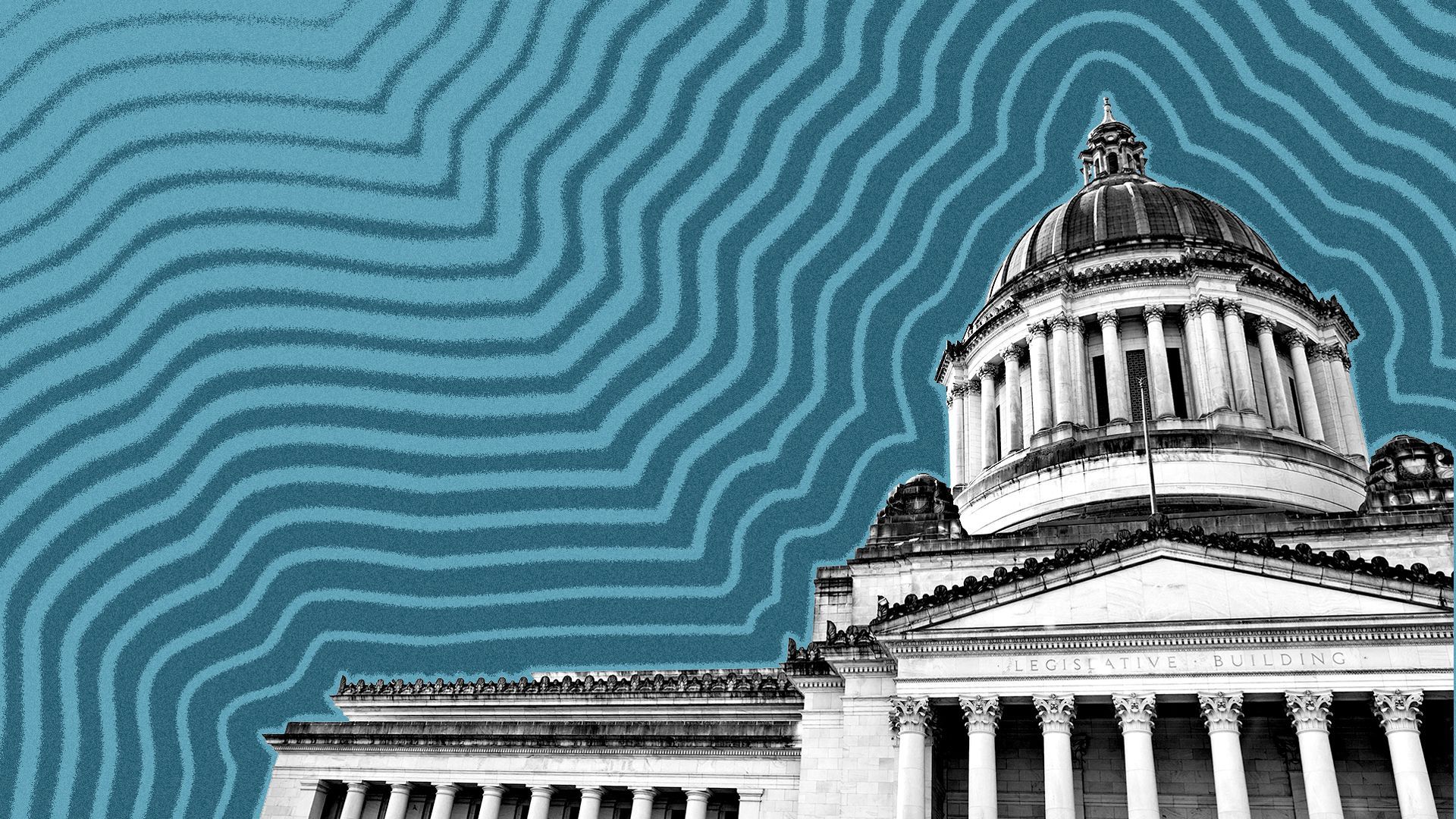 Hundreds of proposals are filed each year in the Legislature, and tracking them can seem daunting. We're here to help!
A refresher: To become law, any bill must pass both the House and Senate. If either chamber makes a change, the amended bill must go back to the other chamber for reapproval.
Once that's sorted, the bill heads to the desk of the governor, who can decide whether to veto it in full or in part. If there's no veto, congratulations! Your bill has become a law. (In Washington, bills can become laws without the governor signing them — no "pocket veto" here.)
How to participate: Each bill has its own page on the Legislature's website, listing its current status, text, summary documents and where it's at in the legislative process.
You can find bills you want to follow by searching by topic — or, if you know the bill number, by entering it directly on this "Bill Information" page.
This will pop up the bill's history, and whether it is scheduled for a hearing or not.
Toward the top of the bill's page, you will see a green button that says "Comment on the bill." Click that and you can submit written comments to your local legislator about the measure.
You can also email your lawmaker directly about just about anything; find out who they are and their contact info using this tool.
Formal testimony follows a slightly different process. It's different from messaging your lawmaker privately in that it shares your comments with all members of the committee, and makes your testimony part of the public record on a bill.
Go here to sign up to testify virtually on a bill before a House committee, and here to sign up to testify virtually for a bill that's before a Senate committee. You'll want to know the time and date your bill is scheduled for a hearing, and what committee is considering it (see above).
You can also submit written testimony through the committee testimony webpages, if you'd rather do that.
Want to watch the process without getting too involved? TVW, Washington's version of C-Span, has gavel-to-gavel coverage of floor votes, committee hearings and news conferences. Check the daily schedule here.
The bottom line: There are now several ways to engage with the Legislature without having to go to Olympia in person. That means you can participate in democracy without having to fight traffic on I-5.
More Seattle stories
No stories could be found
Get a free daily digest of the most important news in your backyard with Axios Seattle.