Lawmakers aim to tackle drug laws and homelessness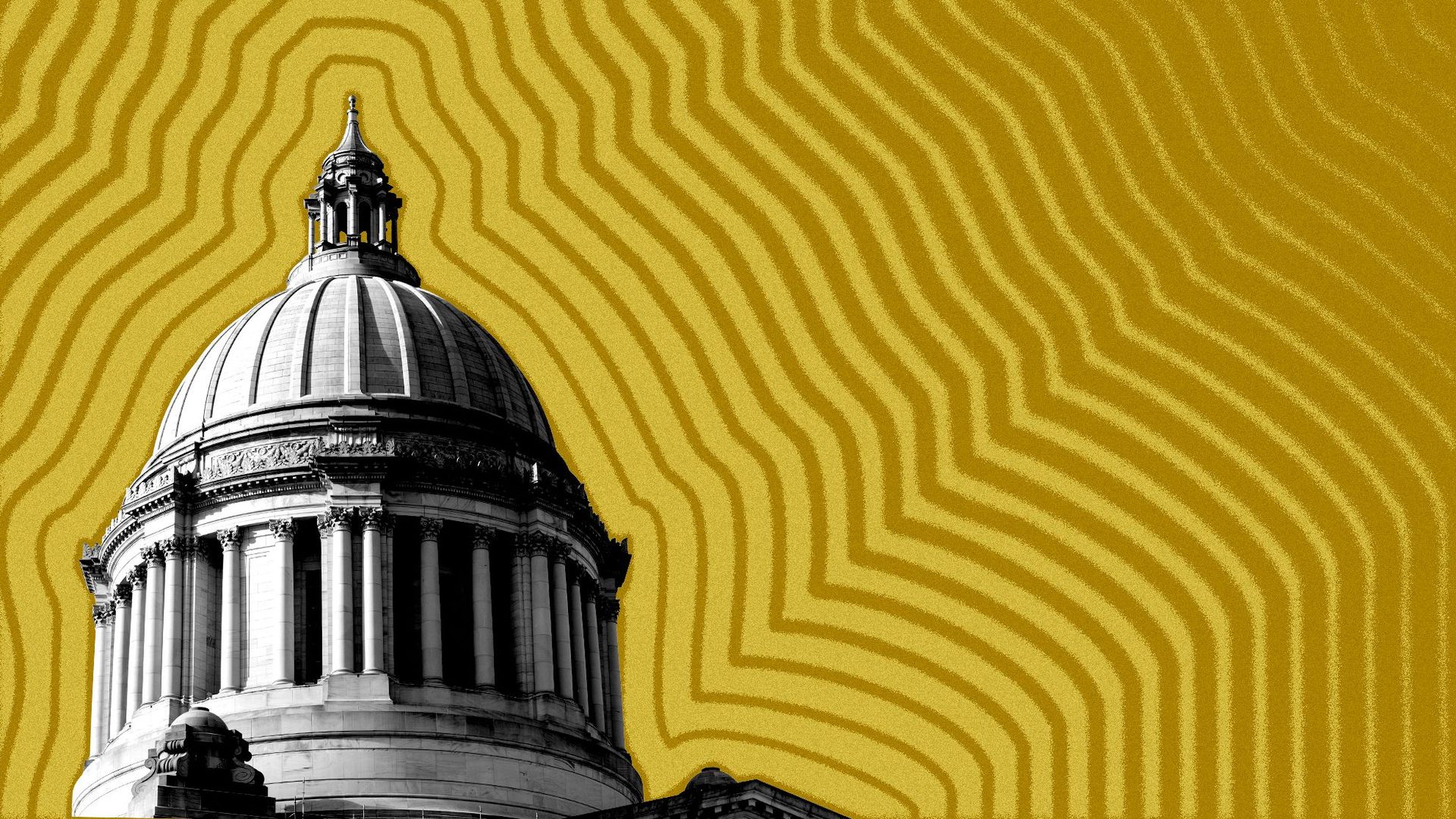 Washington lawmakers return to Olympia Monday with several pressing issues to address — chief among them, revising Washington's criminal drug laws and addressing the state's housing and homelessness crisis.
Why it matters: State legislators dole out tens of billions of dollars each year for programs such as K-12 schools, behavioral health treatment and affordable housing.
They also pass laws on issues ranging from gun control to pollution to health care.
Here are four key topics the Legislature is expected to debate during its 105-day session, which runs through the end of April.
Reforming drug laws
Two years ago, the state Supreme Court struck down the state's felony drug law, temporarily decriminalizing drug possession in Washington.
Lawmakers hurried to pass a stopgap solution: They made drug possession a misdemeanor rather than a felony, and required that police offer treatment or other services — rather than prosecution and jail time — for a person's first two offenses.
Yes, but: That law was temporary and is set to expire in July.
Now, lawmakers will have to decide: Do they want to decriminalize drug possession entirely, like Oregon did recently? Or do they want drug possession to remain illegal in some fashion?
Either way, they'll debate how to increase options for substance use disorder treatment — a problem that will likely cost quite a bit of money to solve.
Housing and homelessness
Gov. Jay Inslee is proposing a $4 billion plan to build more affordable housing. That's something that would need approval not just from the Legislature, but also from voters.
While Democrats, who control both legislative chambers, say a big public investment is needed to boost the state's low-income housing supply, Republicans say they are more focused on empowering the private sector to help build more units.
Lawmakers will also consider a bipartisan bill that would legalize the construction of fourplexes on most residential lots — another effort to increase housing supply.
Long-term care tax
At least one more issue the Legislature recently punted on is coming back around: imposing a payroll tax to underwrite a new long-term care program.
Catch up quick: Lawmakers passed the first-in-the-nation long-term care benefit in 2019 to try to help people pay for nursing care as they age.
But in 2021, hundreds of thousands of Washingtonians rushed to opt out of the program — and its 0.58% payroll tax — before it could take effect.
Lawmakers responded in part by delaying the payroll tax for 18 months. Democratic leaders said that would give them time to sort through issues such as keeping the program solvent, as well as whether to make the benefits portable, so people could use them even if they retire out of state.
The bottom line: With the long-term payroll tax slated to kick in July 1, those discussions are back on the agenda.
Gun control
Democrats want to use their increased majorities to pass a ban on the sale of assault weapons, a policy they've failed to advance the past several years.
Democratic leaders think they'll have more success in 2023 partly because the bill is scaled back a bit: it wouldn't criminalize guns that are already in people's possession, like some past proposals.
Instead, it targets only new sales, manufacturing and distribution of guns like AR-15s.
More Seattle stories
No stories could be found
Get a free daily digest of the most important news in your backyard with Axios Seattle.