Tesla ranks poorly on protecting customers' data, report finds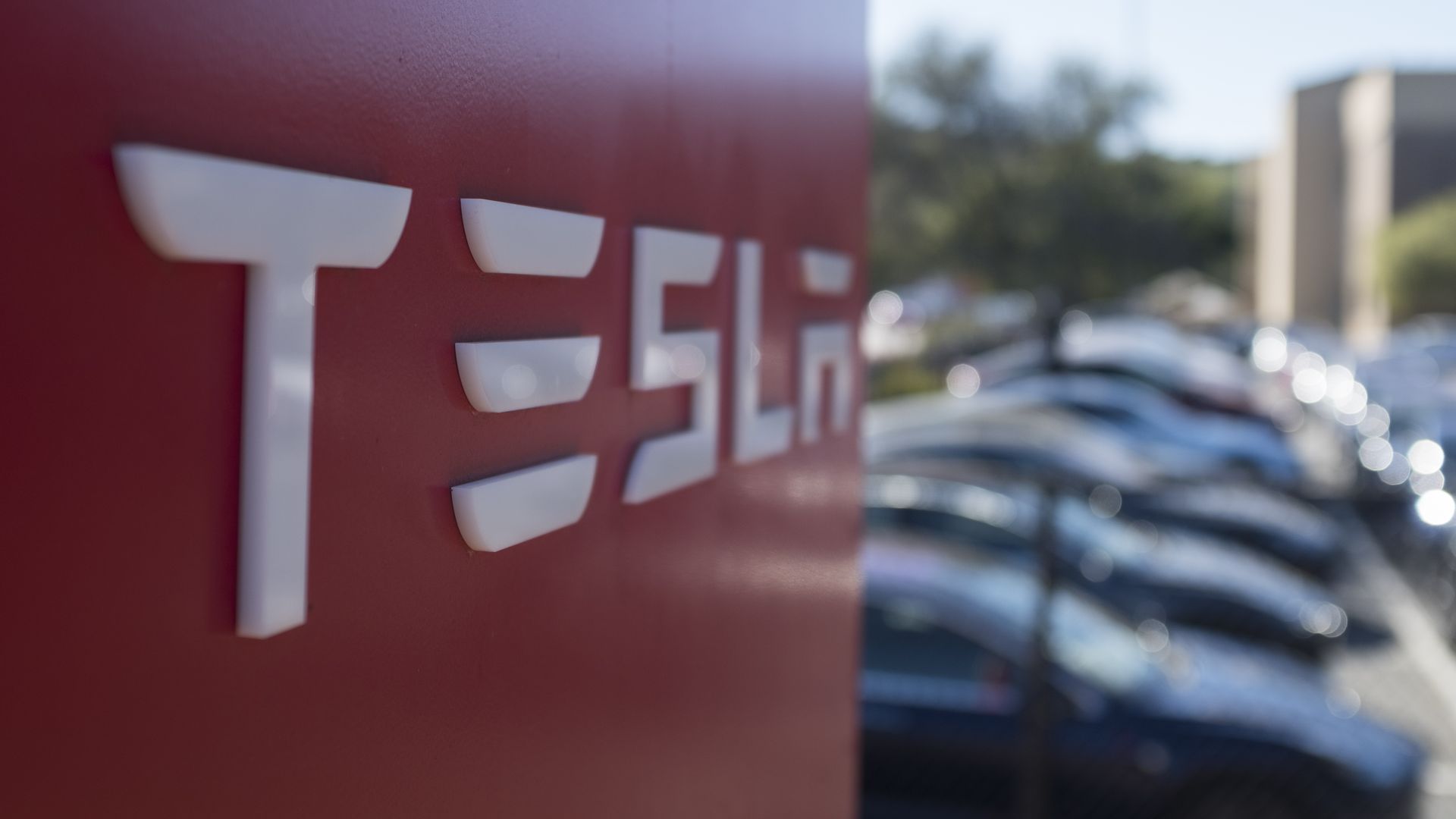 For millions of Americans, their car is their safe haven — a rare place to find some privacy between a busy home and an open-plan office. But a new report from the Mozilla Foundation finds that automakers have little respect for our own privacy.
Why it matters: Cars are now computers on wheels — which means they "have an unmatched power to watch, listen, and collect information about what you do and where you go," according to the report released last Wednesday.
That information is then shared with or sold to data brokers, law enforcement, and others.
Out of 25 car brands studied by the Mozilla Foundation:
56% will share data with law enforcement in response to an informal request.
84% share or sell personal data.
Zoom in: Our local brand Tesla received sub-standard scores on all of the Mozilla Foundation's privacy and security criteria, which include data use, customers' control over their data, security and AI trustworthiness.
Tesla has a "questionable track record" when it comes to protecting the privacy of people captured on camera both inside and outside their cars, per the Mozilla report.
Tesla's customer privacy notice also warns that opting out of data collection may cause your vehicle to suffer "reduced functionality, serious damage, or inoperability" since it might not be able to alert you to issues in real-time.
[The company did not respond to a request for comment.]
Of note: Tesla has faced several lawsuits over privacy concerns, including accusations that the company leaked video data.
Reuters reported earlier this year that a group of Tesla employees had shared and discussed sensitive images and videos recorded by customers' car cameras.
The big picture: Americans spend about 300 hours a year driving — plus many more hours when the car is repurposed as an office, a lunch room, a phone booth, or even a recording studio. The information about what we do during those hours can be extremely valuable.
Be smart: Today's cars generate about 25 GB of data per hour — and that data is worth hundreds of billions of dollars.
State of play: The California Privacy Protection Agency (CPPA) has launched a review of data privacy practices among automakers whose connected vehicles are equipped with technologies to communicate with exterior systems.
"Modern vehicles are ... able to collect a wealth of information via built-in apps, sensors, and cameras, which can monitor people both inside and near the vehicle," CPPA executive director Ashkan Soltani said in a statement.
The review will focus on "how these companies are complying with California law when they collect and use consumers' data," Soltani added.
What to watch: The rise of self-driving cars has created new privacy risks.
A 2022 paper published in the International Conference on Information Networking notes that misuse of travel patterns could make someone vulnerable to stalking or other harm.
A public records request by Vice also revealed last year that a San Francisco Police Department training guide includes language on self-driving cars' potential to help with investigations.
More San Francisco stories
No stories could be found
Get a free daily digest of the most important news in your backyard with Axios San Francisco.