What Tesla knows about you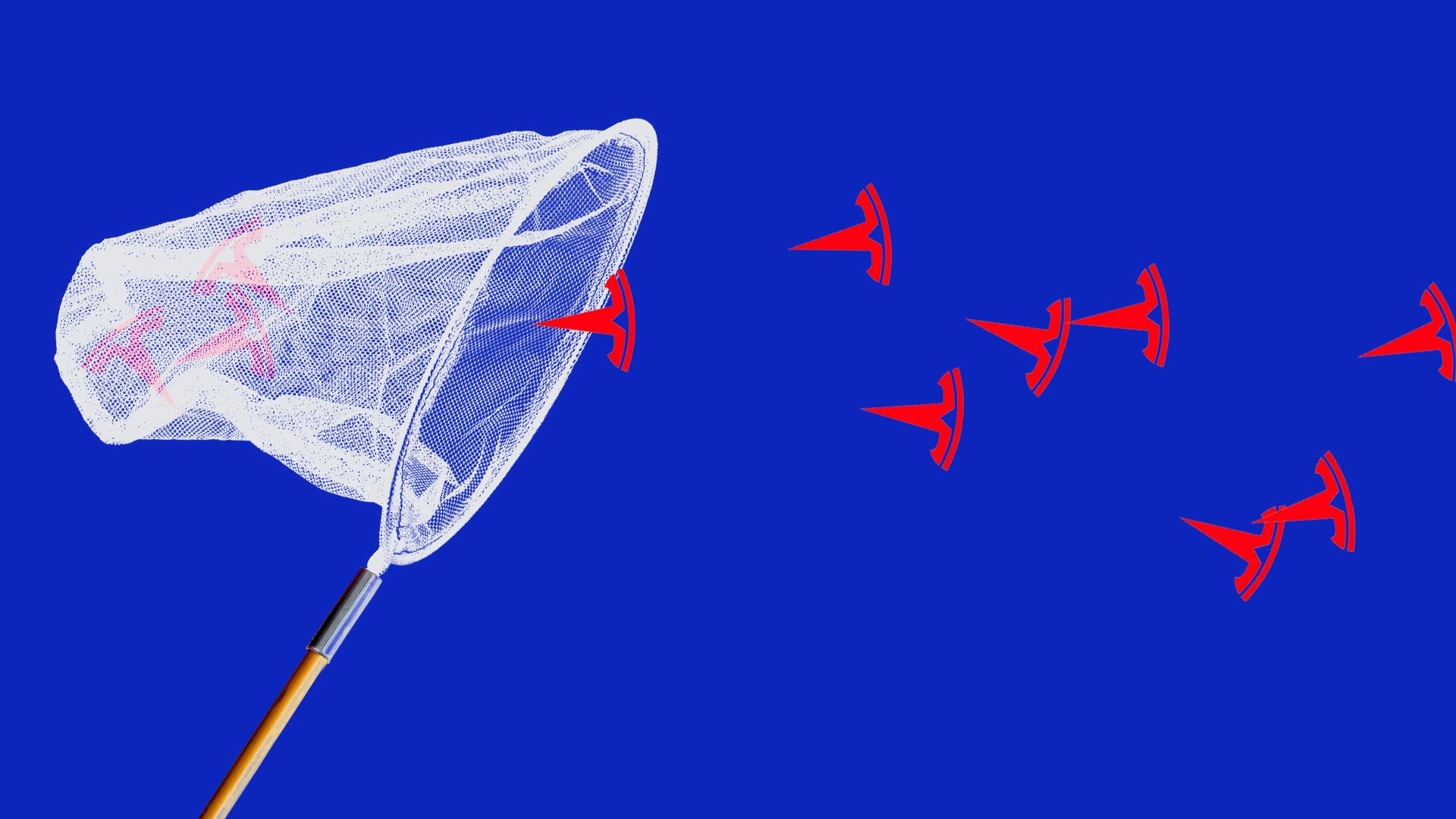 Every mile, every block, every inch of pavement driven by a Tesla vehicle generates a trove of information that can reveal as much about you as about your car.
Why it matters: Tesla is more of a tech company than a car company. And because data is critical to self-driving cars, it has designed its vehicles from the outset to be sophisticated rolling computers. As all cars get smarter and more automated, the data they collect will unlock new conveniences for drivers — but also new privacy concerns.
Most modern vehicles already gather some data. They include a cellular Wi-Fi connection that transmits basic telematics data from the car to the cloud.
The data they collect could include your vehicle's location and your car's personal settings, such as contacts you've synced from your phone, addresses you've plugged into the navigation system, and even your favorite radio stations.
Automakers use that information to suggest pre-emptive maintenance, for example, or to offer remote help such as unlocking the doors or roadside assistance.
Carmakers often share that information with business partners who provide services like navigation or real-time traffic.
But Tesla collects more information than most.
It knows your speed, your mileage, and where and when you charge the battery.
It also monitors airbag deployments, braking and acceleration, which helps in accident investigations.
And it knows when Autopilot, Tesla's assisted-driving feature, is engaged or disengaged, and whether you have your hands on the wheel as you should.
Teslas are constantly in record mode, using cameras and other sensors to log every detail about what they encounter while driving, even when Autopilot is turned off.
This includes short video clips from the car's external cameras to learn how to recognize lane lines, street signs and traffic light positions.
Tesla says the video snippets are not linked to the car's vehicle identification number, and there is no way to search its database for clips associated with a specific car.
But with 500,000 vehicles on the road globally, information collected by one vehicle can easily be shared with others.
This "fleet learning" capability is an advantage that Tesla CEO Elon Musk says will help the company develop self-driving cars faster.
"Every time the customers drive the car, they're training the systems to be better. I'm just not sure how anyone competes with that."
— Elon Musk, on Q4 earnings call with analysts
Most important, Tesla uses data from its vehicles to crowdsource advanced technology features like high-precision maps and improvements to Autopilot.
"What makes Tesla unique is the two-way nature of its data capability."
— Bryant Walker Smith, assistant law professor and AV expert, University of South Carolina
What you can do:
You can contact Tesla to stop sharing basic data, but that could affect your car's operation, prevent software updates and disable some features, Tesla says.
You can also opt out of sharing location-related data, including video clips.
For the record: Tesla says its customers' privacy is of the highest importance to the company. It recently joined a host of American companies and government agencies in an effort to help define a new international standard for consumer privacy protection.
The big picture: Big data captured from cars could be worth $450 billion to $750 billion globally by 2030, according to McKinsey.
Yes, but: It's not always clear who owns the data captured by vehicles and their networks, an issue that will only get fuzzier once shared, autonomous vehicles are here.
Tesla's privacy policy and others explain what information carmakers collect and share, but few people take the time to read the screens full of text on their dashboard before shifting into gear and driving away.
In 2014, 20 automakers signed a voluntary set of automotive privacy principles. Tesla, which is at odds with the industry over a number of unrelated policy issues, is not a member of the Alliance of Automobile Manufacturers and therefore did not sign those privacy principles.
"Tech players have a much more lax approach" than automakers when it comes to emphasizing data privacy, according to Marc Winterhoff, a senior partner at Roland Berger consulting firm.
What's next: Cars are the next data-guzzling platform, as Tesla has demonstrated. It might be too late to stop the flow of information, but the challenge is to control how it is used and shared.
Go deeper:
Go deeper