Your car has "unmatched power" to spy on you — and share the data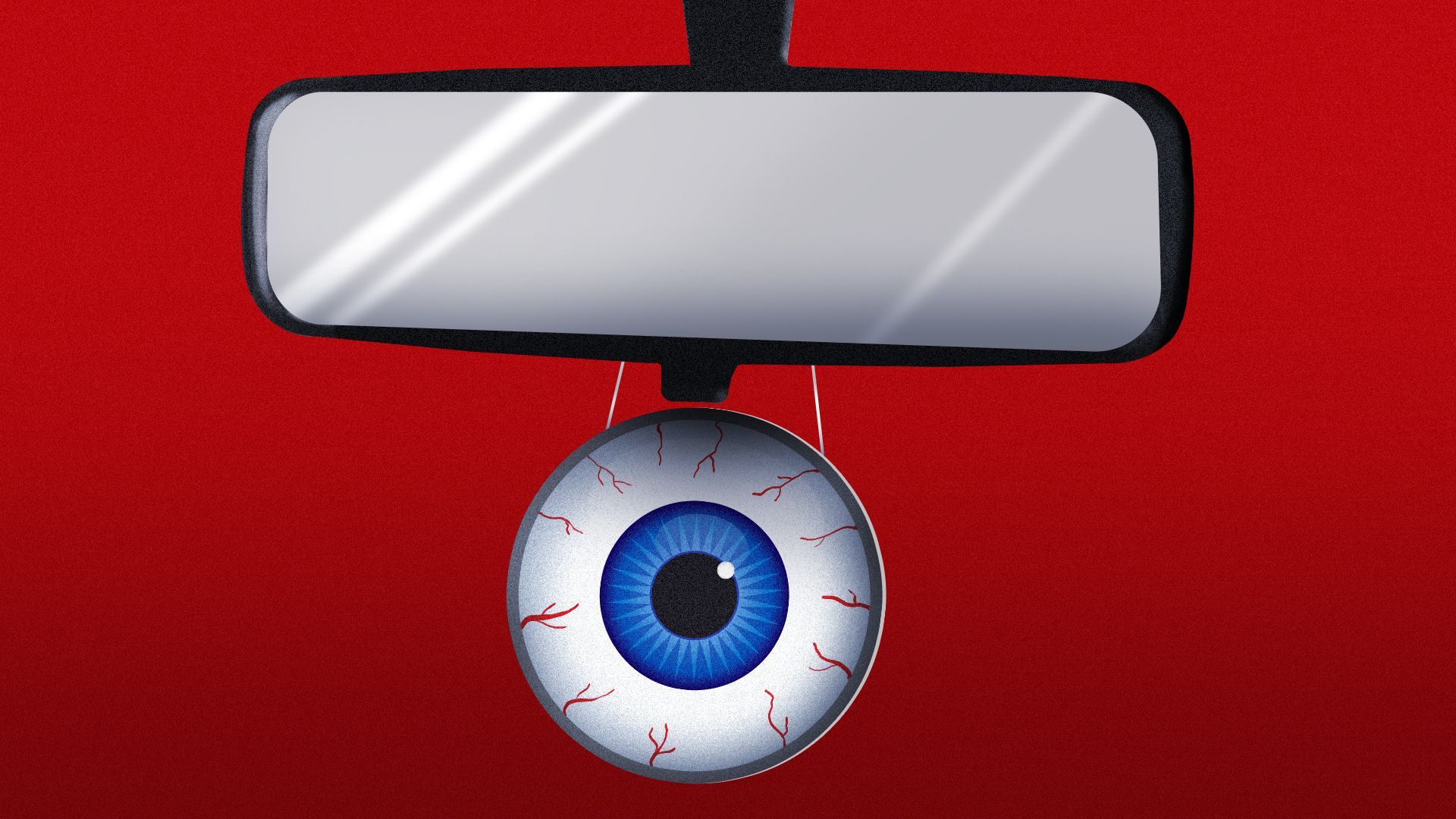 For millions of Americans, their car is their safe haven — a rare place to find some privacy between a busy home and an open-plan office. It's too bad, then, that automakers have no respect for our privacy, per a stunning new report from the Mozilla Foundation.
Why it matters: Cars are now computers on wheels — which means they "have an unmatched power to watch, listen, and collect information about what you do and where you go," per the report. That information is then shared with or sold to data brokers, law enforcement, and others.
The big picture: Americans spend about 300 hours a year driving — plus many more hours when the car is repurposed as an office, a lunch room, a phone booth, or even a recording studio. The information about what we do during those hours can be extremely valuable.
Out of 25 car brands studied by the Mozilla Foundation:
56% will share data with law enforcement in response to an informal request.
84% share or sell personal data.
100% earned the foundation's "privacy not included" warning label.
Zoom in: The Nissan privacy notice says the company can share "sensitive personal information, including driver's license number, national or state identification number, citizenship status, immigration status, race, national origin, religious or philosophical beliefs, sexual orientation, sexual activity, precise geolocation, health diagnosis data, and genetic information."
It's not clear that Nissan has information on its drivers' genetics or sexual activity, but the notice is alarming, all the same — especially since five other companies also say they can collect genetic "information" or "characteristics."
Be smart: Today's cars generate about 25 GB of data per hour — and that data is worth hundreds of billions of dollars.
Go deeper: Axios' Joann Muller wrote in 2019 about all the information Tesla knows about its drivers.
In that piece, she noted that in 2014, 20 automakers, not including Tesla, signed a voluntary set of automotive privacy principles.
According to the Mozilla Foundation, not one of those 20 automakers actually follows the principles they signed up to.
The bottom line: The report concludes that "the car companies do clearly know what they should be doing to respect your privacy even though they absolutely don't do it."
Go deeper