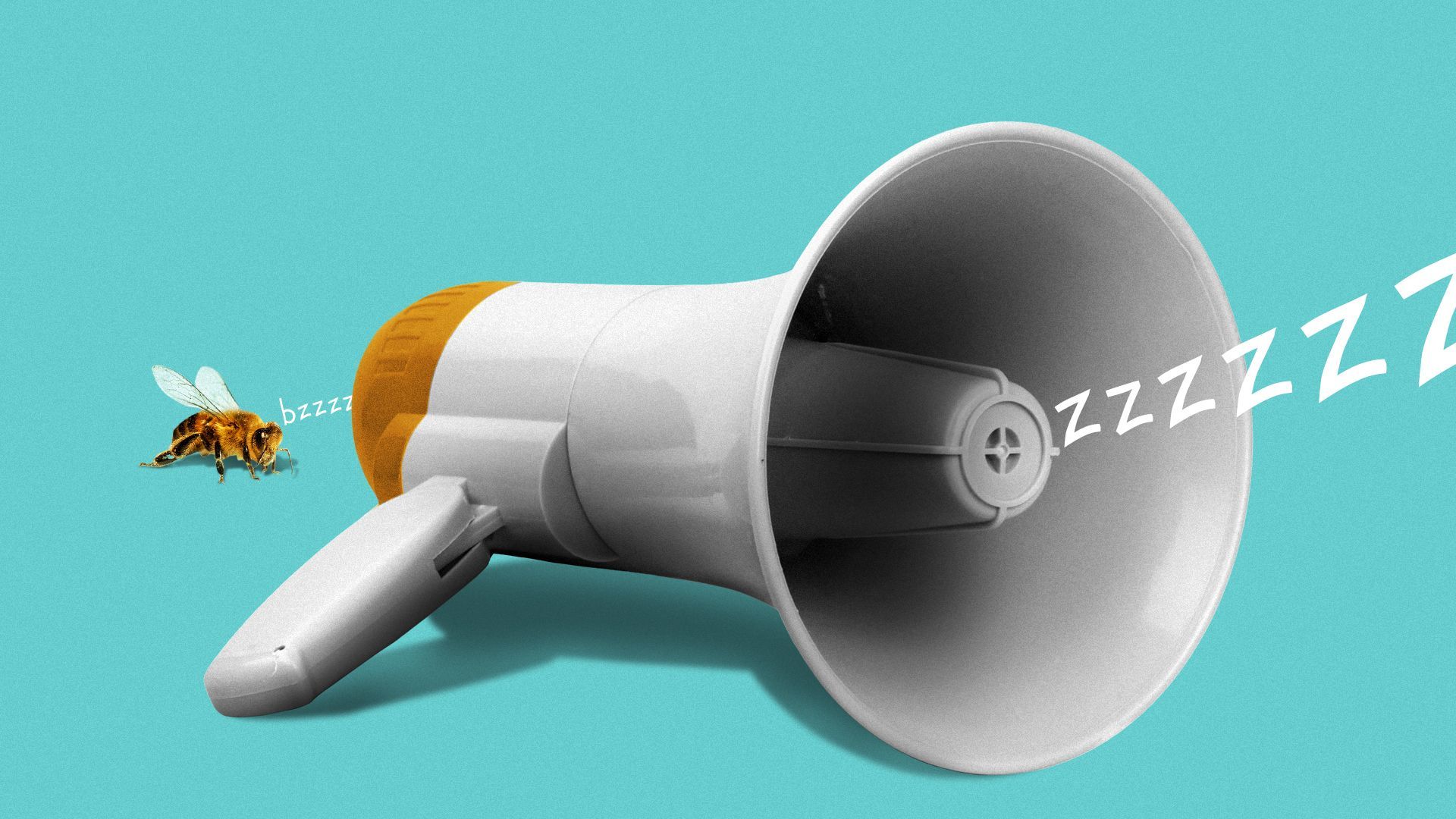 We recently asked subscribers and social media users to send us words and phrases that are unique to Utahns and Salt Lakers, and you delivered.
State of play: Different regions use specific slang and expressions depending on the context.
For instance, "the industry" in Los Angeles refers to the movie, film and entertainment sectors.
Meanwhile, Seattleites call their perceived cold shoulder toward transplants the "Seattle Freeze."
Here's a list of terms we compiled with your help:
🙏 The church: The Church of Jesus Christ of Latter-day Saints.
🕯️ Member: A member of the church.
⛰️ Point of the Mountain: The mountainous area that informally separates Salt Lake and Utah counties.
🚗 The red snake: The trail of tail lights ascending up Big or Little Cottonwood Canyons on heavy snow days.
🍞 Scones: Not the triangular kind. This bread is a cross between a beignet and fry bread and is usually served with powdered sugar and honey.
📝 Sluffing: Skipping school.
Fun fact: Kim's sluffing in middle school forced her to enter a truancy intervention court program.
(You'd ditch school, too, if you attended Payson Junior High.)
⬅️ The west side: The Salt Lake City neighborhoods — Fairpark, Glendale, Jordan Meadows, Poplar Grove, Rose Park and Westpointe — west of I-15.
🍸 Zion curtain: The partitions formally required in Utah restaurants that aimed to hide the creation of alcoholic beverages from children.
More Salt Lake City stories
No stories could be found
Get a free daily digest of the most important news in your backyard with Axios Salt Lake City.