Utah school district pulls Bible for "vulgarity or violence"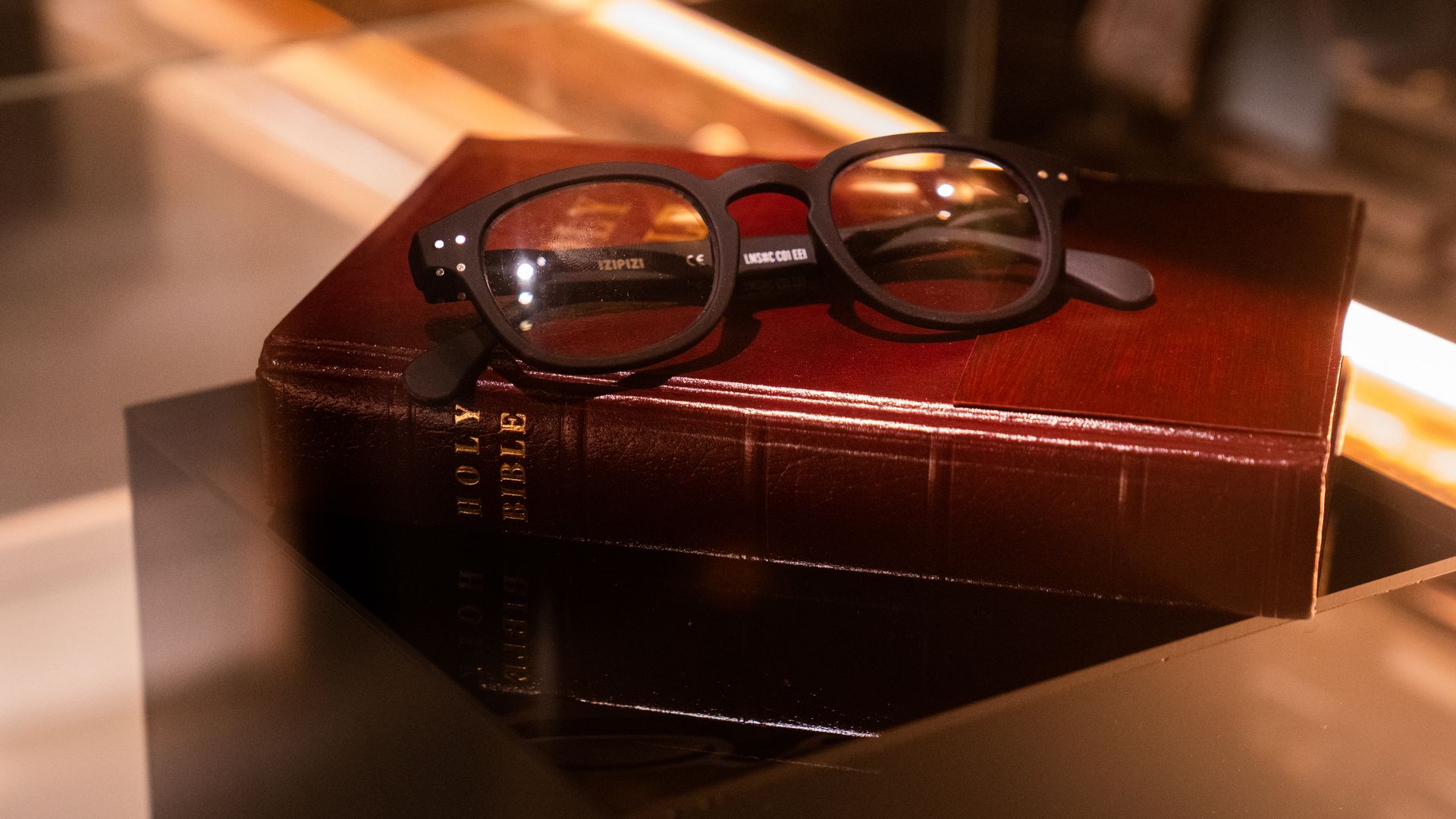 A Utah school district has stripped the Bible from some library shelves after a parent, frustrated by a recent state law that prohibits materials deemed "pornographic or indecent" in public schools, submitted a complaint against the religious text.
Context: The Davis School District received the complaint challenging "The Holy Bible: Containing the Old and New Testaments" last December.
Calling it "one of the most sex-ridden books around," the parent — whose name was redacted from the complaint obtained by Axios — alleged it contained, "incest, onanism, bestiality, prostitution, genital mutilation, fellatio, dildos, rape, and even infanticide."
"It's pornographic by our new definition," the parent wrote in the complaint.
"If the books that have been banned so far are any indication for way lesser offenses, this should be a slam dunk."
The parent included over 60 Bible passages deemed "offensive."
Catch up quick: Following the complaint, a district book review committee in May found the text did "not contain sensitive material," but still pulled it from its elementary and middle schools "based on age appropriateness due to vulgarity or violence," Davis School District spokesperson Christopher Williams told Axios in an email.
Williams estimates seven to eight elementary and junior high schools had the Bible pulled from their shelves.
It will remain available in the district's high schools.
Zoom out: The availability of religious texts in public schools has been long debated. The Holy Bible made the American Library Association's list of the top 10 most-challenged books of 2015.
Deborah Caldwell-Stone, director of the American Library Association's Office for Intellectual Freedom, said in a statement to Axios that challenges to scripture in public schools can "arise when individuals wish to protest demands to censor secular materials."
"The use of Utah's 'sensitive materials' law to remove this book and other books demonstrates how efforts to suppress and censor library materials narrow educational opportunities and harm students' access to information," she said.
Last year, an activist sought to pull the Bible from public schools throughout Florida after Gov. Ron DeSantis signed a law that allowed parents to raise objections against educational materials, per NPR.
Between the lines: The Utah law, co-sponsored by state Rep. Ken Ivory (R-West Jordan), requires local education agencies to include parents in determining if a material is "sensitive."
What's next: The committee's decision to pull the text from some schools has been appealed by an individual "who would like it retained at all levels," Williams said.
It will now be considered by an appeals committee made up of three members of the district's board of education.
That committee will make its final recommendation to retain or remove it from school library circulation to the district's Board of Education, he noted. The board will make the final decision.
Flashback: After the law was passed in 2022, Alpine School District, the largest district in the state, temporarily put 52 books under restriction, many of which contained LGBTQ+ characters or themes.
The other side: Ivory rebuked the challenge against the material earlier this year, describing it as a publicity stunt, per The Salt Lake Tribune.
In a statement released on Thursday, Ivory backtracked on his initial criticism, saying, "The Bible is best taught, and best understood, in the home, and around the hearth, as a family."
Ivory also maintained the law he authored was not a "book-banning bill" as opponents alleged.
Ivory was not immediately available for an interview.
More Salt Lake City stories
No stories could be found
Get a free daily digest of the most important news in your backyard with Axios Salt Lake City.