The etiquette of saving seats in big-family Utah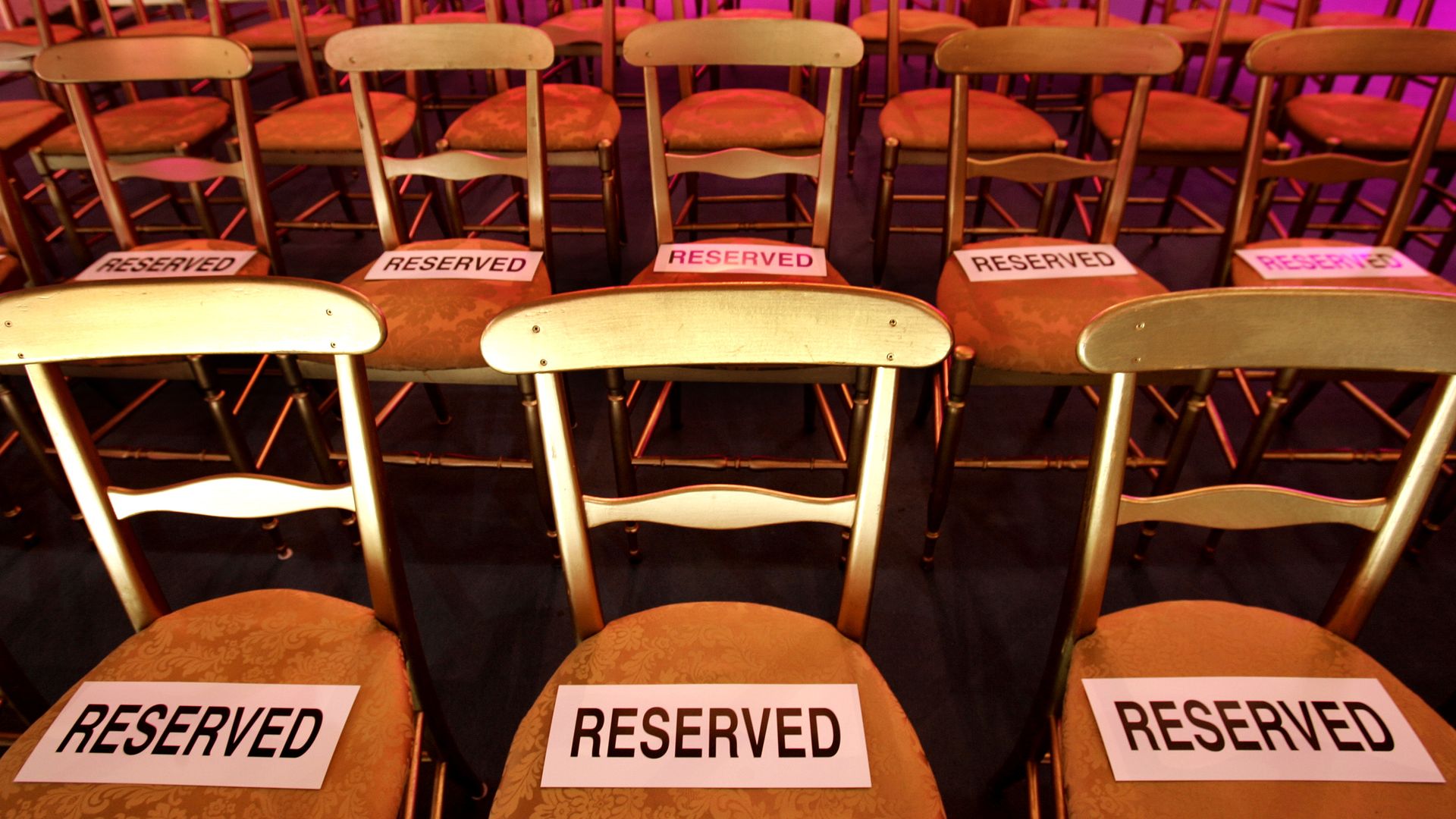 This weekend I stumbled into a Utah cultural phenomenon that apparently has residents fuming behind their polite applause:
"Saving" gobs of seats at public events.
What happened: I arrived 20 minutes early at my daughter's piano recital to what looked like plenty of seating.
Yes, but: One family said the whole front row — 14 seats — was "saved."
They also wanted part of the second row, but another seat-saver already claimed it. Then a third family tried to save another half-row.
By the numbers: There were seven rows of chairs, and 28 kids were scheduled to perform.
A couple of families had to stand in the back or sit on the floor.
Remember, this is a children's music recital. A degree of fortitude is required even with a chair.
What they're saying: I was inundated with tweets from people who witnessed the same pattern at graduations, church services and concerts.
"I didn't realize how often this seat saving thing happens in Utah," wrote Kathleen Anderson, a former congressional candidate from Salt Lake City.
Flashback: In 2013, a Weber County man was sentenced to 30 days in jail after he hit another person with his car during a fight over a "saved" church pew at a baby blessing.
Get smart: Some Utahns have said it's OK to save 2–8 seats, but anything more is excessive.
Erin's reality check: That recommendation may be scaled to Utah's large families; for your own safety, please do not try to save 8 seats in a full house anywhere else.
📬 Tell us! We want to learn more about the rules. How many seats should you save at a general admission event? How do you respond when someone claims more space than is fair?
More Salt Lake City stories
No stories could be found
Get a free daily digest of the most important news in your backyard with Axios Salt Lake City.