Asked to define "woke," columnist freezes in viral video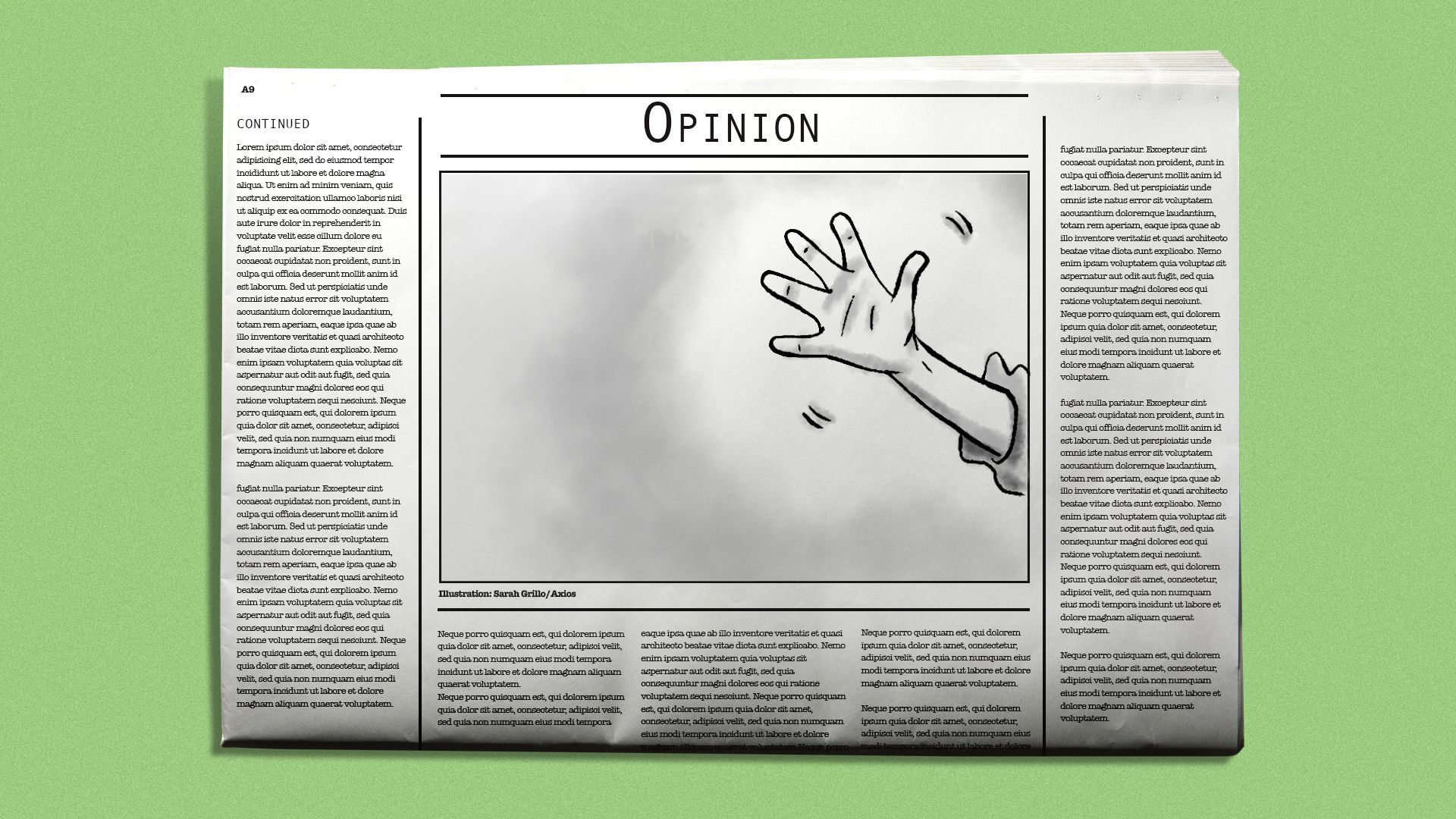 Bethany Mandel, who writes a weekly column for the Deseret News, is under fire after struggling to define "woke" in a TV interview about a book she co-authored that claims "woke indoctrinators" threaten kids' happiness.
What she said: While promoting her book last week on The Hill's daily news show "Rising," host Briahna Joy Gray asked her to define the term "woke," after Mandel said the left is pushing a "woke reimagining" of victimhood.
Mandel stammered for about 30 seconds saying, "This is going to be one of those moments that goes viral," in a video clip that's since been viewed more than 34 million times on one tweet.
Why it matters: "Woke" was previously a term used in Black political activism to describe being aware of the ways racism plays out. But political analysts and linguists say it has been adopted by the political right to accuse opponents of self-righteousness and blame the left for a host of undesired events, from school shootings to the Silicon Valley Bank collapse.
But "it doesn't actually mean anything," linguist Tony Thorne told The New Yorker in a January podcast. "I think 'woke' has become a lazy slur."
"We should all be able to identify specifically what we're really mad at so our society doesn't devolve into us all being mad at each other while the world burns," Gray said in a follow-up video.
The other side: Mandel later said she was flummoxed during the interview because beforehand she overheard Gray describe parents as narcissistic. Mandel said that comment led her to worry she would face personal attacks for being a mother of six.
State of play: The viral interview has led Mandel's critics to circulate an array of controversial screen-capped tweets and columns she's authored during the past decade or so, including several addressing race and ethnicity.
In response, some Utahns, including state Sen. Nate Blouin, have called on the Deseret News to cut ties with Mandel.
The latest: Mandel "is no longer contributing political opinion and culture pieces for the Deseret News, but from her perspective as a mother of six, she will write longer essays and reported features related to parenting and family life," Deseret News editor Hal Boyd told Axios in response to a query asking whether the publication was re-evaluating Mandel's role there.
Yes, but: It's unclear whether this occurred in response to the interview or her previous tweets, and Boyd did not respond to Axios' follow-up question.
Mandel also did not respond to Axios' request for comment.
More Salt Lake City stories
No stories could be found
Get a free daily digest of the most important news in your backyard with Axios Salt Lake City.