Utah's gender pay gap is the 3rd worst in the nation, a study finds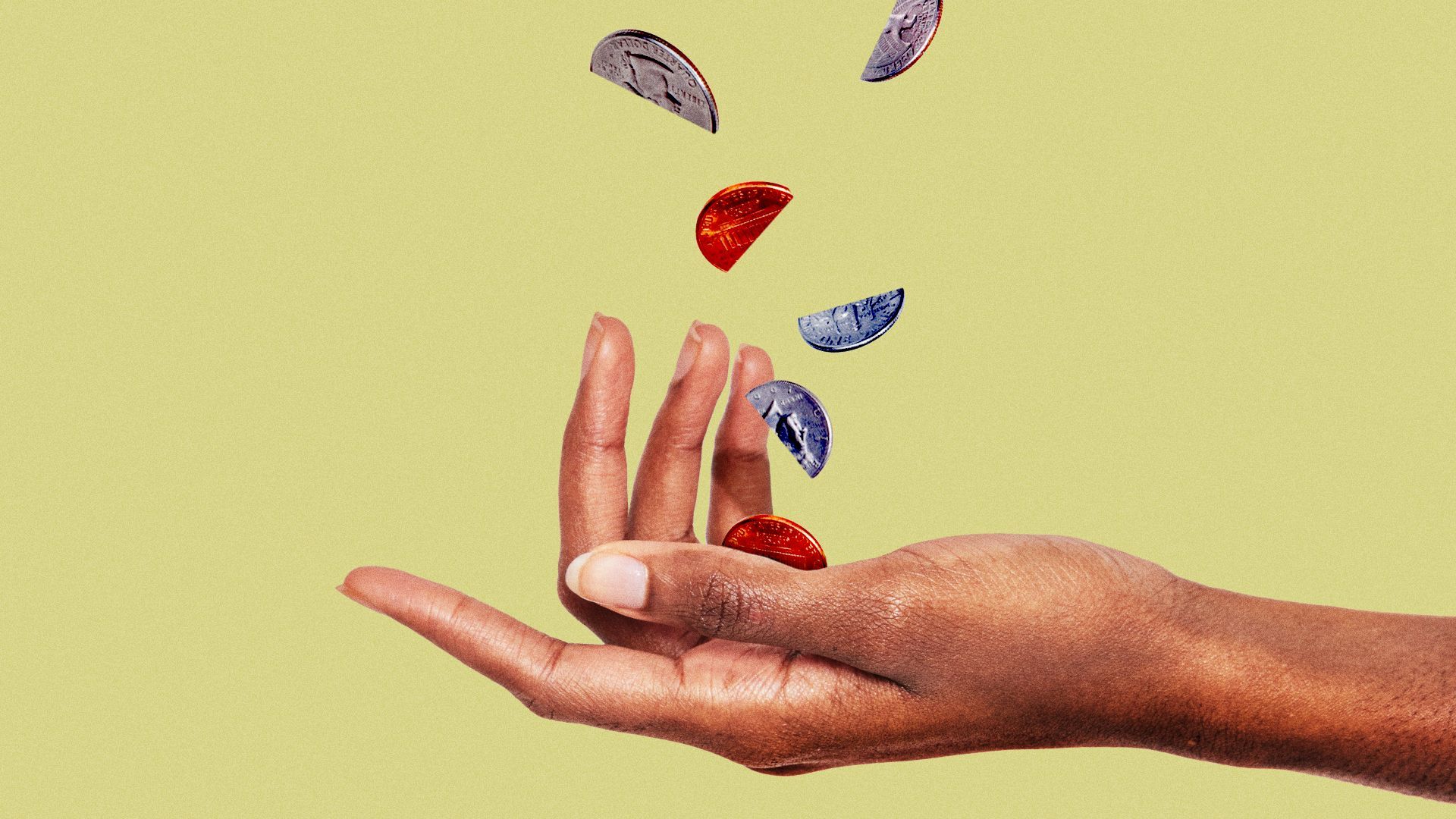 Utah's gender pay gap is the nation's third worst, according to a new analysis.
By the numbers: Men make about 37% more than women in Utah, according to a Chamber of Commerce review of median earnings for full-time workers.
The median income for Utah women is $16,562 less than for men.
Zoom in: Pay in Salt Lake City is more equitable than statewide, with men earning 23% more than women — a median wage gap of $11,160.
That puts SLC in the top third of U.S. cities for pay equity.
Context: Utah's pay gap for decades has ranked among the worst in the nation, according to federal wage data — and the state generally ranks poorly by other measures of equality.
Details: Utah women are less likely than women nationally to work full-time during years when children are living at home, according to a state jobs report from November.
That means women have fewer years of work to earn experience-based raises.
Yes, but: National data collected on new college graduates shows the gender gap in starting salaries is about the same as the gap for all workers.
Field of employment is likely more significant, with lower pay for professions dominated by women in Utah and nationally.
But even within high-paying fields, men in Utah are paid on average 40% to 100% more than women.
Nationally, the pay gap closes significantly if controlled for qualifications and profession.
Women last year made 99 cents on the dollar earned by men doing the same job, according to an analysis released Tuesday by the salary-tracking company Payscale.
Over time, that gap can amount to tens or hundreds of thousands of dollars in some fields. For example, male physicians and surgeons make more than 20% more than their female counterparts even when controlled for experience, the report found.
Meanwhile, Sexism likely drives the pay disparity between fields.
Professions once dominated by men — biologists and designers, for example — saw wages fall when women were hired in large numbers.
Conversely, computing was a low-pay, low-prestige job until it was considered "men's work."
Of note: Utah's gender gap worsens dramatically when wages for women of color are compared to white men, and the disparity is worse in Utah than nationwide.
Latina Utahns are paid 49% of what white men are by median earnings, with Black women at 51%, indigenous women at 52% to 55% and white women at 68%, per 2021 data analyzed by USU.
More Salt Lake City stories
No stories could be found
Get a free daily digest of the most important news in your backyard with Axios Salt Lake City.