Mormonism experts predict varied reactions after SEC settlement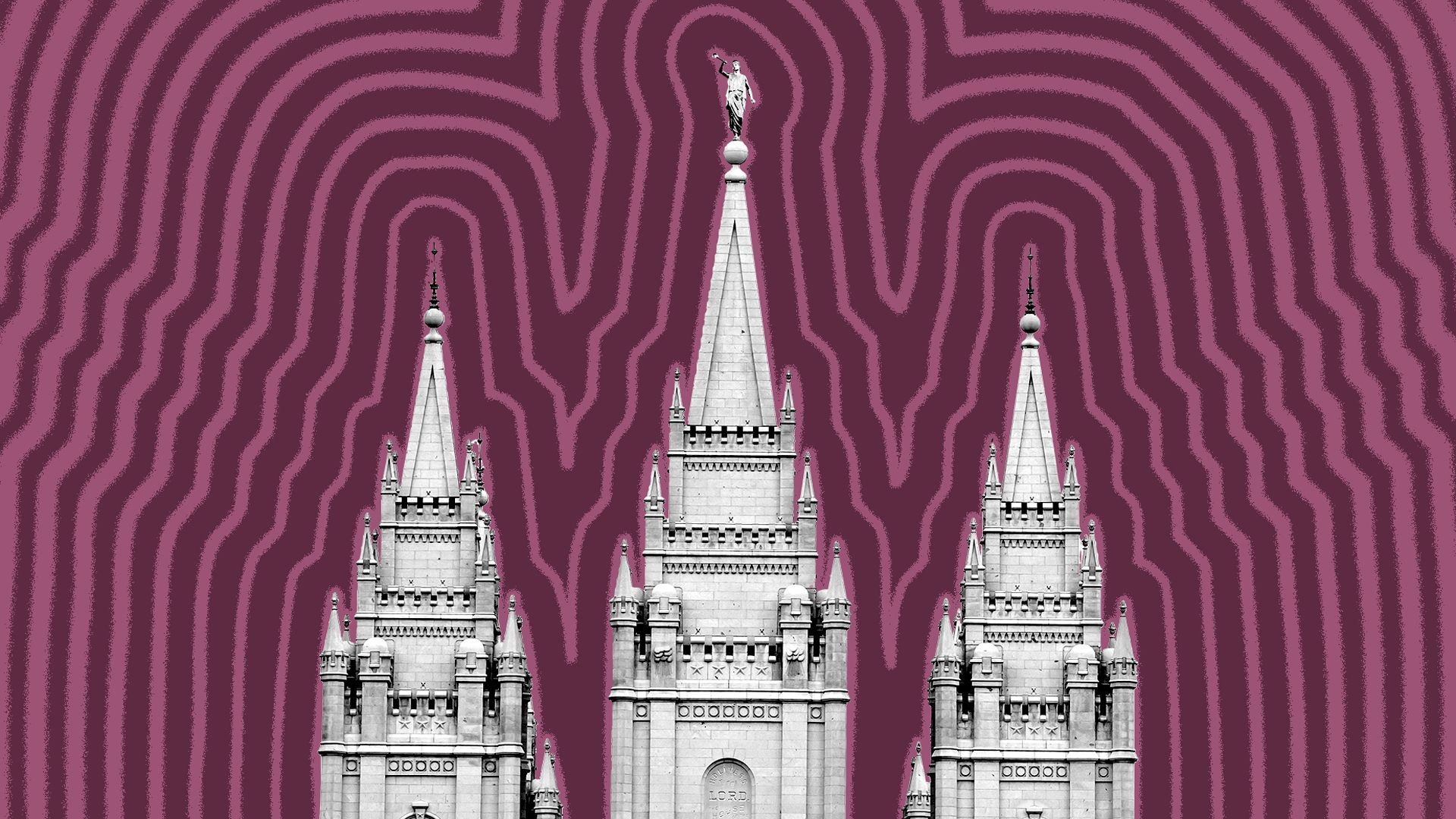 As the SEC's findings percolate through Latter-Day Saint communities, experts on the church tell Axios the allegations and settlement could affect members' faith in a variety of ways.
Why it matters: Members are generally required to donate 10% of their income as a condition of full participation in the church, with even the lowest-income members instructed to give.
But the church doesn't disclose much about what happens to the money, apart from what is legally required.
That means members may have questions after the U.S. Securities and Exchange Commission accused the church of deliberately skirting federal reporting requirements for more than 20 years.
What they're saying: Patrick Mason, professor of religious studies at Utah State University, said news of the SEC settlement could be "demoralizing" for some churchgoers.
After a 2020 Wall Street Journal report found the church amassed $100 billion, Mason said many devout members expressed trust that the church was in compliance with the law and using the funds for good causes.
While Mason expects the majority of members will continue to pay the church, some "may think twice before writing that tithing check" in the wake of the SEC investigation and settlement.
Brittany Romanello, a researcher and Ph.D. candidate at Arizona State University, studies the intersection of Latinas and Mormonism and anticipates mixed reactions from members depending on their level of devotion
Romanello said it also raises questions about the church's financial practices.
Of note: The church did not respond to Axios' request for comment.
What we're watching: Whether the settlement will change how the church talks about its finances to its members.
It probably won't, Sam Brunson, a Latter-day Saint and tax law professor at Chicago's Loyola University, told Axios.
Context: Members have been paying tithe even as the church has been "very, very tight-lipped" about its finances since around the 1950s, Brunson said.
Tithing is discussed as an individual sacrifice that has spiritual importance regardless of how the money is spent, so it's unlikely that leaders will stop encouraging members to give "the widow's mites."
"If anything I think we'll hear more about it because of concerns that people … will stop paying tithing," Brunson said.
More Salt Lake City stories
No stories could be found
Get a free daily digest of the most important news in your backyard with Axios Salt Lake City.