Find the perfect perfume for Valentine's Day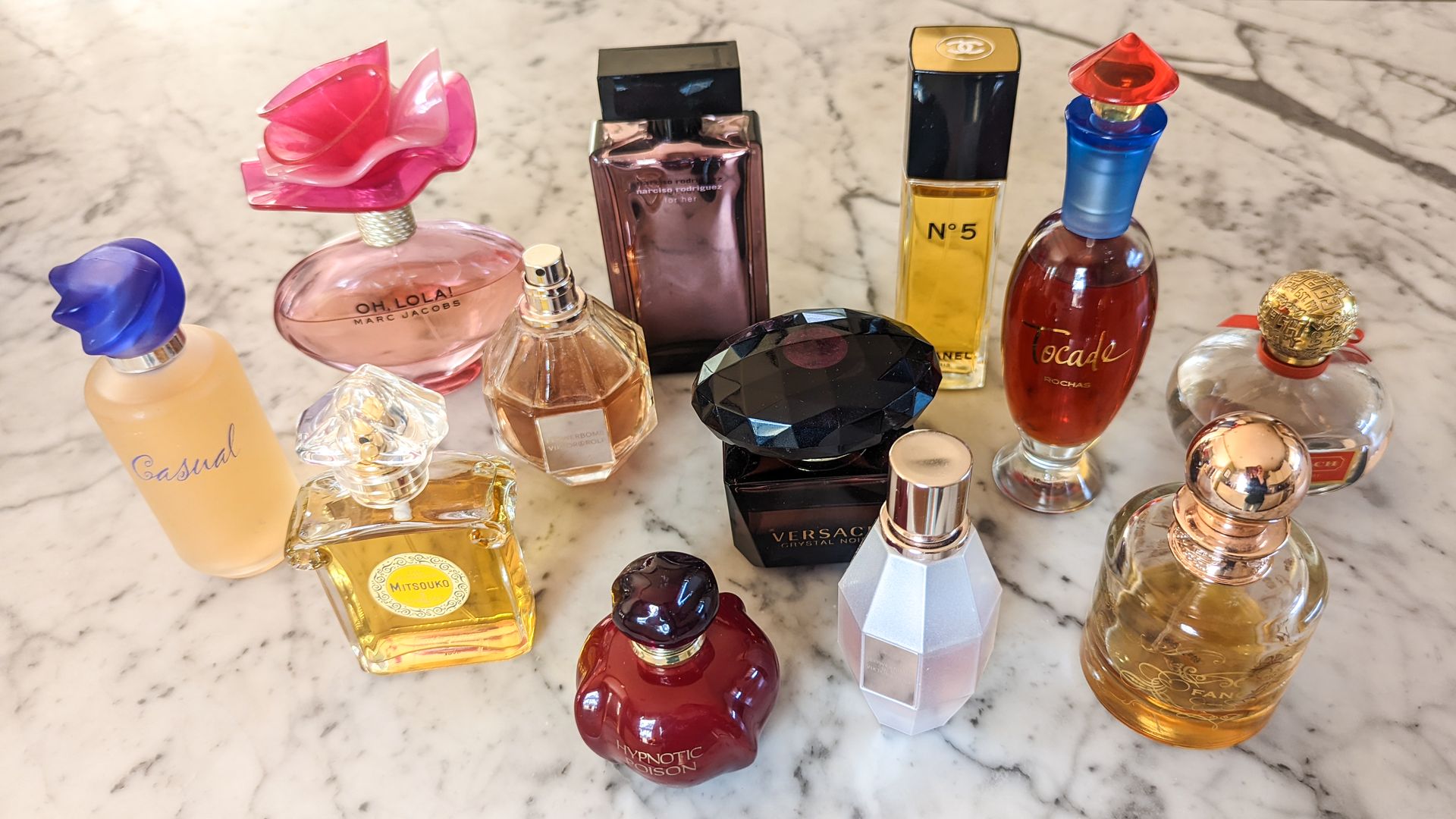 So you still need a last-minute Valentine's gift? Turns out you're in luck!
The authors of this newsletter share a passion for the underappreciated art of making humans less stanky.
The intrigue: Perfume preference will always be personal, so there's a grain of salt here.
Yes, but: At least 6,000 years of mastery have gone into the craft. As with any other art, some are just better than others.
Zoom in: Utah's dryness tends to weaken scents, and some are naturally longer-lasting than others.
Getting smart: Kim's mom ran a perfume business as a side hustle, and Erin has been frantically acquiring samples since she read the essential "Perfumes: The Guide" 15 years ago.
Here are our recommendations for your special someone — or to treat yourself!
🤩 Admiration in a bottle: Narciso Rodriguez For Her
By far the most compliment-winning perfume in Erin's collection, this floral musk is for the lover whose charm is not caring that they're totally out of your league.
👜 For any occasion: Flowerbomb Dew by Viktor & Wolf
Whether Kim is covering a news conference or going on a date, this light fragrance is her go-to for its sweet florals, jasmine and spicy scents.
🫣 Smells like naked: Casual
This is such a mellow floral that it's worn only for oneself — and whoever is lucky enough to get close.
⏳ Time(less) traveler: L'Heure Bleue
The 1912 Guerlain classic takes you back to La Belle Époque for a heady tour of luxury and scandal. Only the classiest bodice-rippers for us.
🕵️‍♀️ Musky and mysterious: Versace's Crystal Noir
This rich, amber-floral fragrance is Kim's preferred scent for a night on the town. It features notes like dark plum, sandalwood and peony.
😋 Foodie favorites
When people want to create subconscious sex appeal, they often gravitate to gourmands: perfumes that smell like food. And we all want to smell yummy.
Erin loves Hypnotic Poison for its spicy plum and almond notes.
Kim is fond of the vanilla-forward Fancy. It's the scent she gets the most compliments on.
💐 The undying bouquet: Chanel No. 5
Come at us with nonsense about "old ladies" and we shall invite you to talk to the wrist.
Give it a squirt and wait, like, two minutes for your ethereal garden stroll to begin. Worn by Marilyn Monroe herself, it's a classic for a reason.
👋 Spritzing away gender norms
Perfume is aggressively marketed by gender, and yet, would anyone notice that you smell anything but good? Not us — but here are two that famously transcend blues and pinks.
Boyfriend smells like you picked up your significant other's T-shirt that still contains traces of their cologne. It includes a mix of men's and women's scents, like dry wood, amber musk and patchouli.
Mitsouko is among the most revered fragrances of all time, woody and powdery with wafts of peach and root beer. The signature scent of both Charlie Chaplin and Ingrid Bergman, it transforms throughout the day.
More Salt Lake City stories
No stories could be found
Get a free daily digest of the most important news in your backyard with Axios Salt Lake City.