Mormons targeted in alleged $500 million Ponzi scheme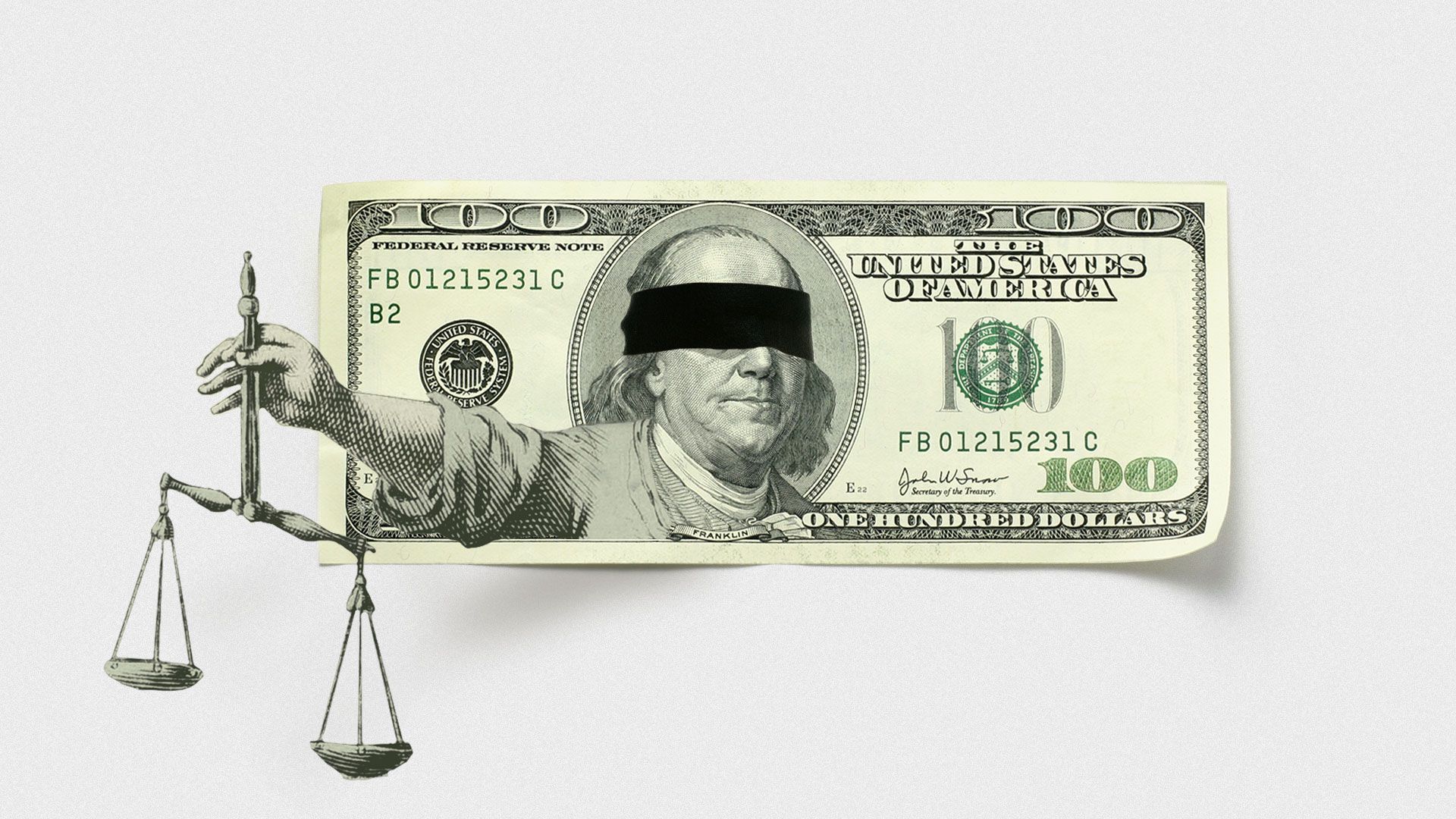 A $500 million fraud case in Las Vegas has Utah ties, and serves as a reminder that Latter-day Saints may be particularly vulnerable to financial predation by other church members.
Driving the news: Federal investigators have accused Michael Beasley, Jeffrey Judd and others of targeting members of the Church of Jesus Christ of Latter-day Saints in a $500 million "Mormon Ponzi scheme," the Las Vegas Review-Journal and the Washington Post recently reported.
The plan attracted 900 investors from 2017 to 2022, per the Post.
Why it matters: The church and FBI have long warned members of a pattern of affinity fraud — a financial crime that exploits bonds of trust, such as shared affiliation with a religion or other group.
What they're saying: "Because we were friends and belonged to the same church, the red flags were heart-shaped," Ann Mabeus, one of the alleged victims, told the Post. "My bishop was involved and invested, and so were my closest friends."
Between the lines: Prosecutors and investigators have pointed to a "well-known sense of trust" among Mormons to explain members' susceptibility to fraud within the fold.
Religion author Joanna Brooks argues cultural values like "'insider' status, kinship ties [and] hierarchy" heighten that trust.
Details: The SEC accused Beasley, Judd and other defendants of telling investors they could earn annual returns of 50%, risk-free, by lending money to slip-and-fall plaintiffs who settled lawsuits and awaited payments.
But there were no actual loans, the SEC alleges. Instead, the group used some of their new investors' money to pay fake "returns" to other investors and kept most of it for themselves.
Beasley was shot by agents who raided his and the other men's homes in March 2022. He was charged with assaulting a federal officer, while the others face only the civil charges.
Catch up quick: A few examples of affinity fraud cases in Mormonism include:
Four Utah men were charged last year with defrauding church members of roughly $10 million by claiming their business was founded on a "spiritual revelation" — even though two of the men were previously convicted of fraud.
A businessman and former commissioner of Utah County pleaded guilty in a 2016 fraud case worth $1 million, in which they fabricated documents to pose as a top church leader.
The same year, a Kaysville insurance agent pleaded guilty to a $72 million Ponzi scheme in which investors agreed to high interest rates because of his church membership.
Of note: Judd was a church member, but Beasley wasn't — and while most cases have arisen between members, Beasley is not the first nonmember to be accused of leveraging those connections to win victims' trust.
Zoom in: Efforts are underway to expose affinity fraud in Utah.
A Salt Lake City accountant was the first to report Beasley and Judd to the SEC, per the Post.
Mark Holt, a Salt Lake City entrepreneur who was defrauded a decade ago, agreed to serve as bait for investors who gathered evidence against Beasley and Judd and wanted to record Judd's pitch.
More Salt Lake City stories
No stories could be found
Get a free daily digest of the most important news in your backyard with Axios Salt Lake City.