LDS church employees can now get birth control coverage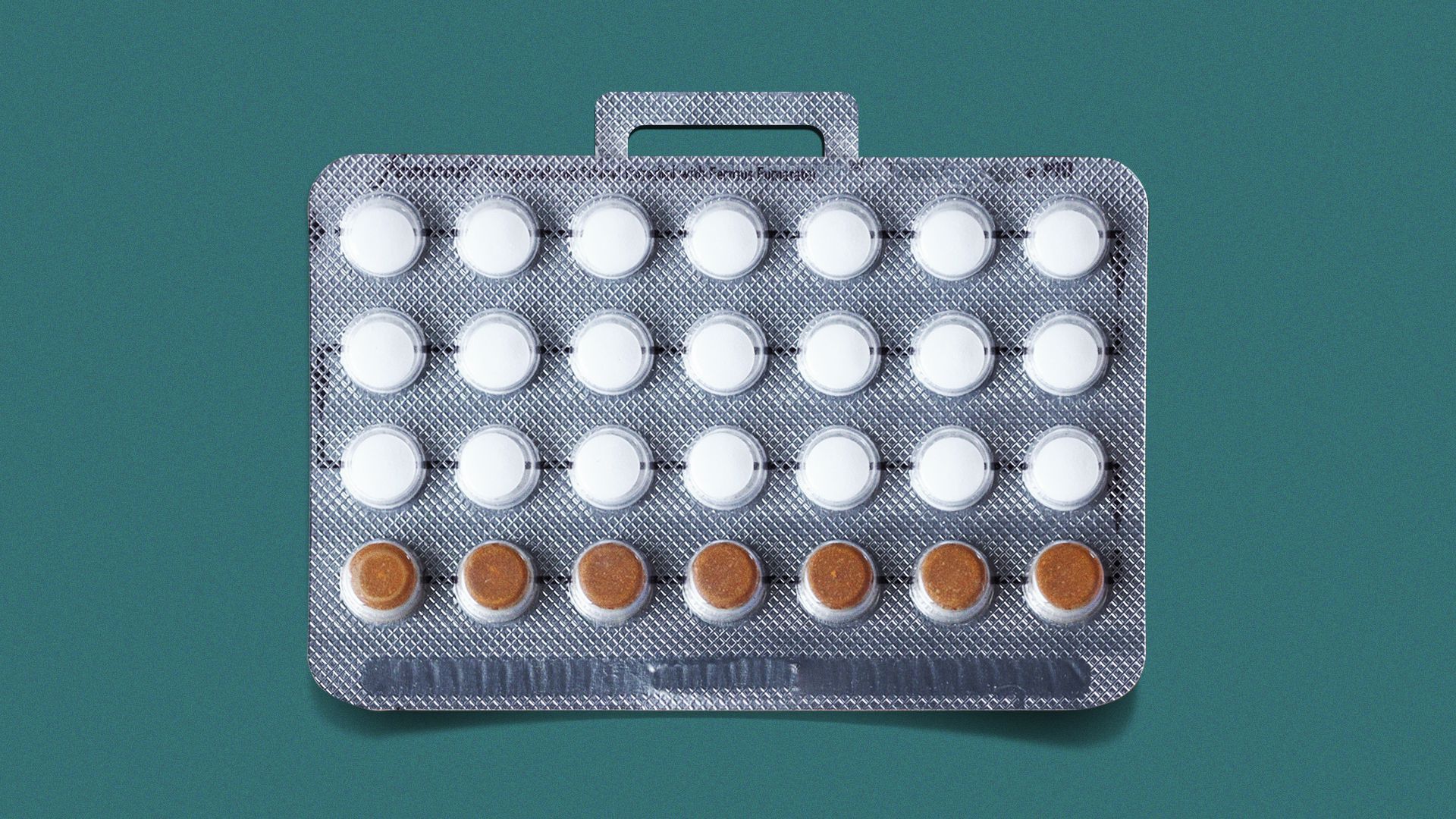 In a surprise move, the health insurance company for the Church of Jesus Christ of Latter-day Saints announced it will provide birth control coverage for its employees.
The latest: The policy change, shared with employees last Thursday, will take effect Feb. 1, according to emails obtained by Axios.
Oral contraceptives, injections, patches, birth control rings and IUDs will be covered for medical purposes and family planning, per the email.
Yes, but: Emergency contraception, like Plan B, will not be covered and surgical sterilization will require prior approval.
Context: Previously, birth control was not paid for under the church's primary employee benefits administrator, Deseret Mutual Benefit Administrators (DMBA), despite calls from workers to cover it over the years.
The church founded DMBA in 1970. It manages the employee benefits for about 100,000 people connected to 25 employers, including Brigham Young University, Deseret News and Deseret Digital Media.
Church guidelines say the topic of birth control is "a private matter" between a married couple and God.
Why it matters: Church employees have long advocated for birth control coverage in their medical plans.
In 2021, an anonymous church employee in Utah County launched the Instagram account @dmba_stories after growing frustrated by the policy.
The account, which has nearly 2,400 followers, posts stories submitted by followers about paying out of pocket for contraception.
"I started to get so irked … that I started to reach out and find others that had the exact same situation," the account holder, who asked not to be identified for fear of retaliation by their employer, told Axios. "I know hundreds of women have pushed for this for years."
What they're saying: Sarah Coyne, the associate director of the School of Family Life at BYU, told Axios she believes the new policy would have covered her costly medical bills from complications she experienced after taking out her IUD in hopes of conceiving.
A church spokesperson told Axios the change was "a benefits decision by DMBA's board" and noted the insurer previously covered contraceptives for some medical conditions.
Flashback: In a BYU Faculty Advisory Council report released in 2020, educators wrote that they worried the birth control policy made it more difficult to hire and retain faculty.
"We recognize that DMBA's policy is ultimately driven by leadership in the Church of Jesus Christ of Latter-Day Saints, but we see several potential opportunities for BYU to shift the conversation," faculty wrote.
Faculty also called the policy "potentially discriminatory" toward women, saying the burden of paying for contraception disproportionately falls on women.
"We just kept bringing it up over and over and over again," Coyne, who served on the committee for four years, said.
The intrigue: The church signed onto an amicus brief in 2014 on behalf of Hobby Lobby during a Supreme Court case after the crafts company was sued for not offering birth control coverage for its employees.
Between the lines: Birth control medication is used to treat many conditions apart from preventing pregnancy. Anemia, menstrual cramps, acne, endometriosis, polycystic ovarian syndrome and migraines are among the other health applications the Cleveland Clinic lists.
More Salt Lake City stories
No stories could be found
Get a free daily digest of the most important news in your backyard with Axios Salt Lake City.