Soft Opening: Slurp and Emerald Lounge in Church Hill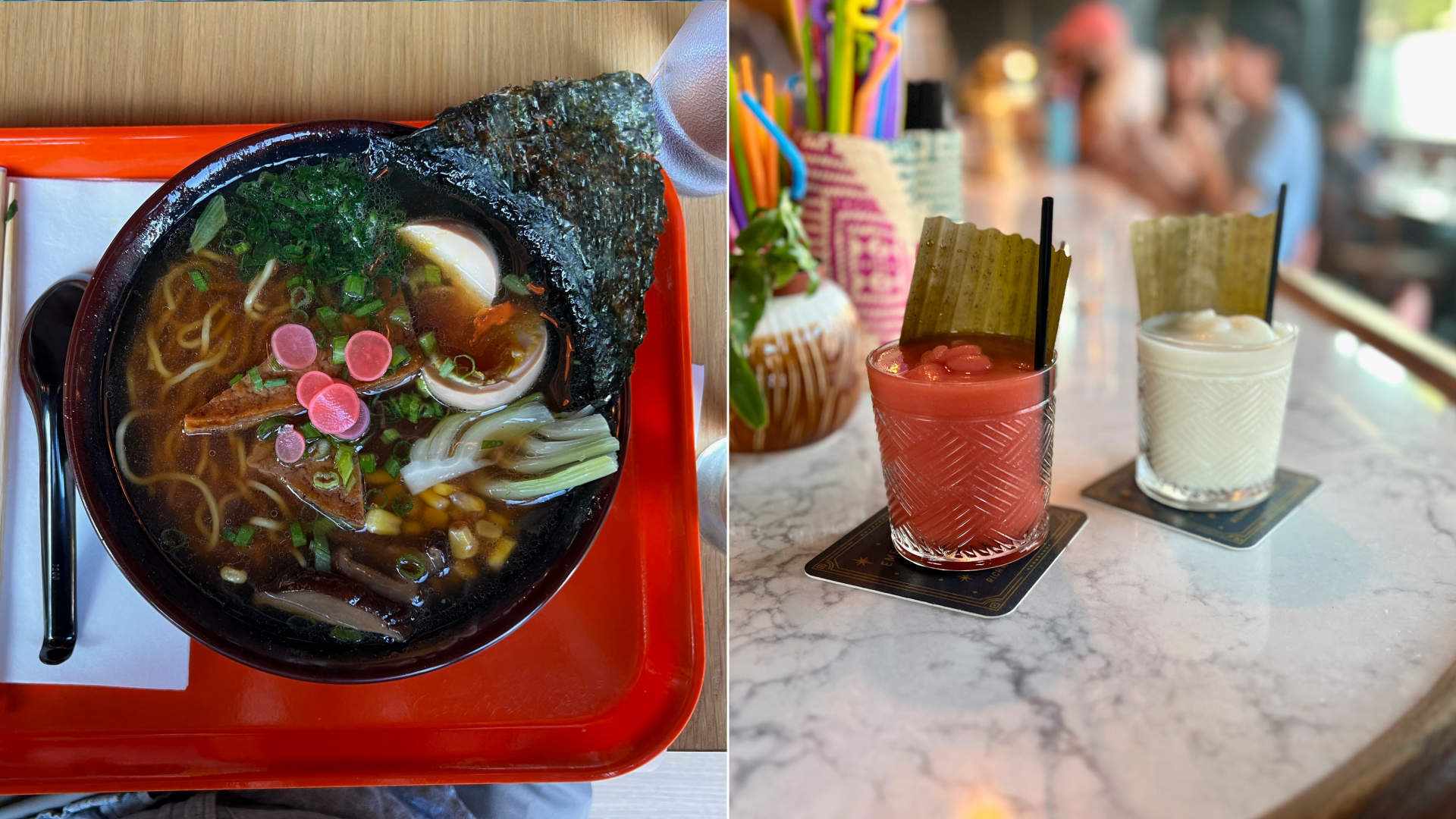 👋 Ned here, eating ramen and drinking frozen cocktails.
What's happening: The unlikely pairing comes courtesy of Church Hill's newest restaurants, Slurp Ramen and The Emerald Lounge.
The two concepts, both spearheaded by the team behind Jasper in Carytown, are in the same building and share a kitchen, though they have separate dining areas and very different vibes.
I started at Slurp for dinner, where I ordered at the counter before being handed a number and seating myself. Food started coming out almost instantly.
It was very hot outside, so I opted for two cold appetizers, tofu skins ($7) and a sesame cucumber salad ($4). They were both delightful: The tofu skins had a nice crunch owing to the chili crisp topping, and the cucumber had a great herbal flavor.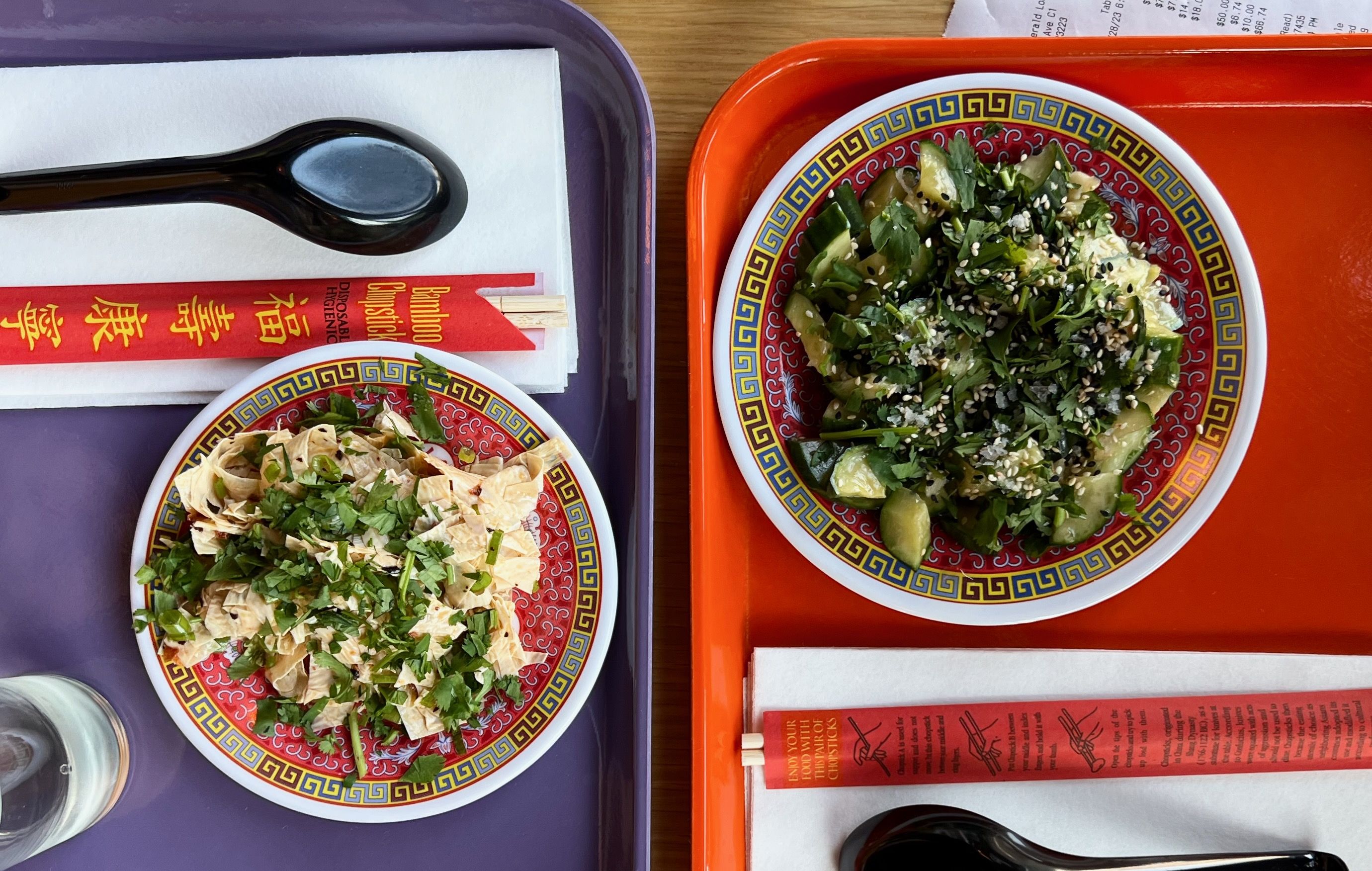 The ramen itself was pretty standard. I went with the Shoyu bowl ($14) at the suggestion of my server, who reasoned that its clean, soy sauce-forward broth was a good option given the weather.
The lighter flavor was indeed perfect, but the best part of the bowl was easily the perfectly jammy soy-marinated egg.
I closed out the night with frozen drinks at Emerald Lounge.
The restaurants are so different that moving directly from one to the other feels like a culture shock.
In contrast to the sparser, geometric aesthetic of Slurp, Emerald Lounge has a lush decor, the staff is all clad in Hawaiian shirts, and the bar is packed with tiki kitsch and crazy straws.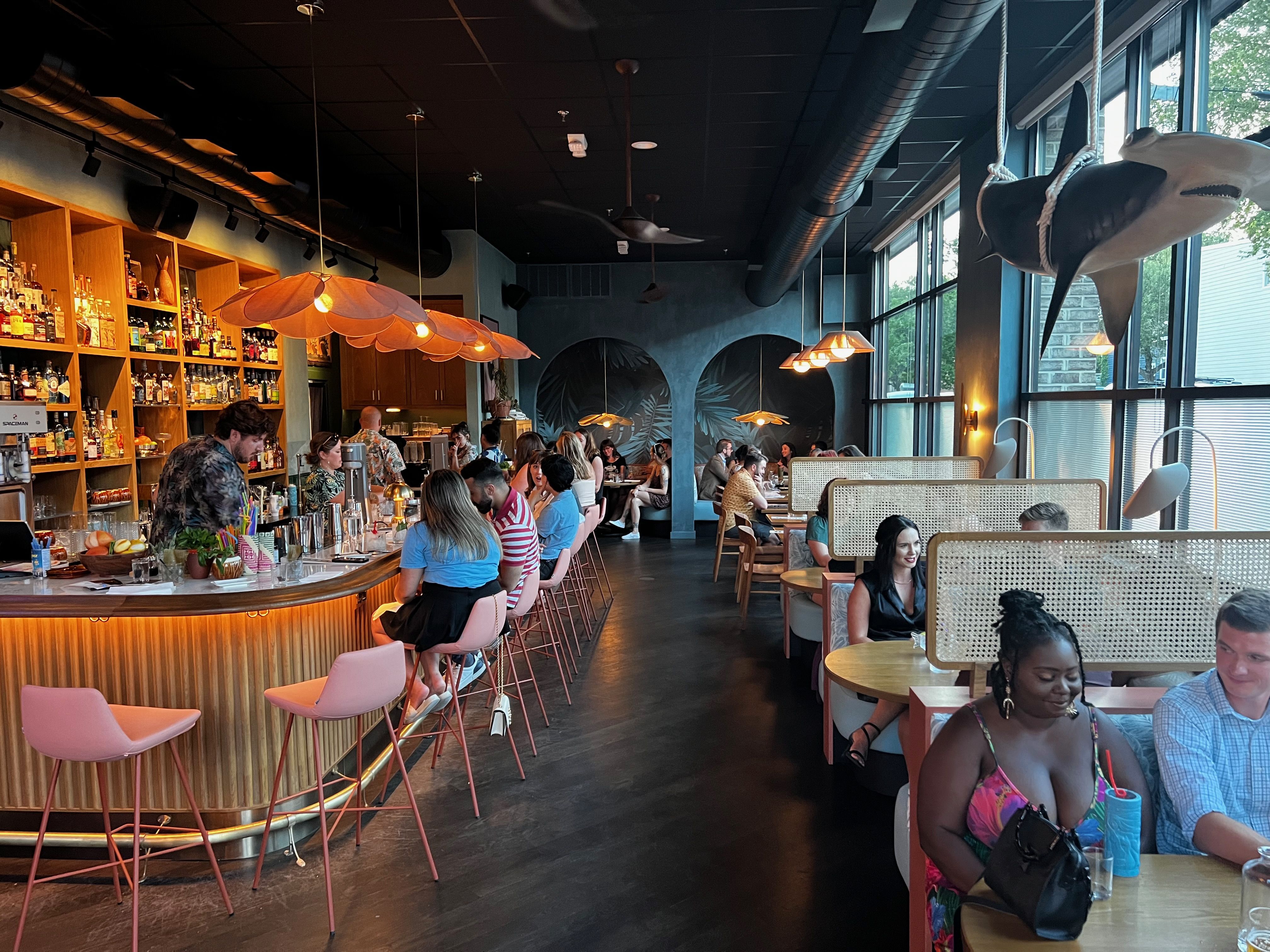 I went straight for the frozen cocktails ($11) served out of a slushy machine behind the bar (because I'm a sucker for that kind of thing).
The piña colada was sweet, creamy and strong, while the strawberry daiquiri was a little on the sour side for my taste.
Of note: You can order a half and half, which, after tasting both separately, strikes me as a great option.
Also of note: The menu is limited, but I can vouch for the Spam Cubano Sliders ($8) as a tasty snack.
The bottom line: I'd happily go back to both places.
But I'm especially interested in delving beyond the frozen cocktails at Emerald after watching a lot of neat looking drinks coming out of the bar.
More Richmond stories
No stories could be found
Get a free daily digest of the most important news in your backyard with Axios Richmond.