SAS' data ethics chief talks about keeping an ethical eye on AI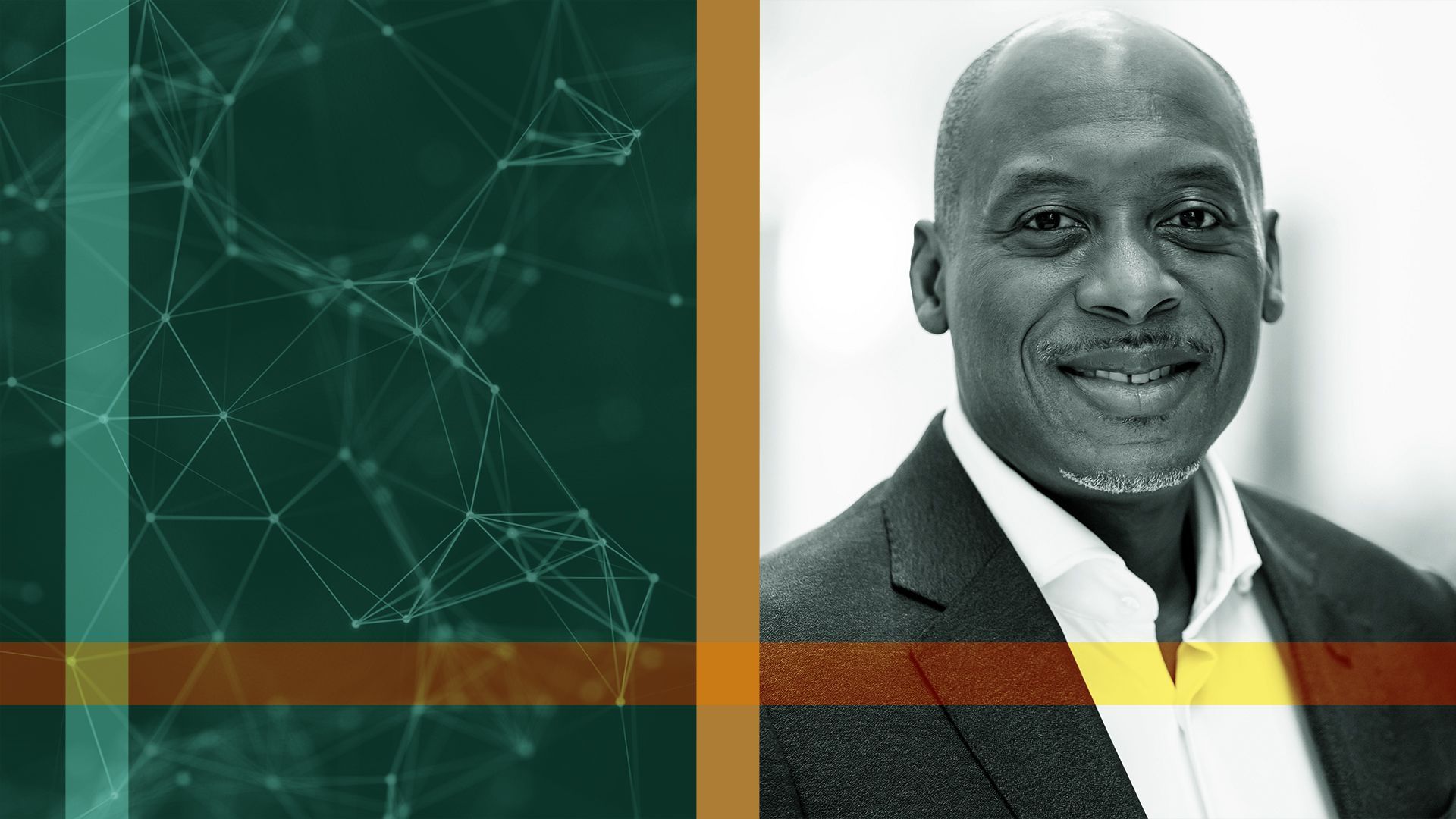 The U.S. is at a crossroads when it comes to the future of artificial intelligence, as the technology takes dramatic leaps forward without much regulation in place, Reggie Townsend, director of SAS Institute's Data Ethics Practice, tells Axios.
Driving the news: Cary-based SAS is a giant in the world of data analytics, and the company and its customers are increasingly using AI to process data and make decisions. Townsend's role at the company puts him at the forefront of the conversation.
Why it matters: Artificial intelligence could soon impact nearly every aspect of our lives, from health care decisions to who gets loans.
SAS' customers, which include some of the country's largest banks and hospitals, want to use AI to harness the billions of data points they collect.
Zoom in: Locally, companies of all sizes are having discussions about how new AI technology, like ChatGPT, could transform how they operate.
Todd Olson, CEO of Raleigh-based Pendo, told Axios last week, for example, his company is beginning to hold meetings about how to integrate new AI tools into its products.
"This is going to be one of the major technology shifts that we've seen in a generation, — on the level of the Internet and cloud computing," he said. "It's still early, but you've got to start thinking about it and start experimenting with it."
What they're saying: "I don't believe we will ever be able to outrun innovation" from a regulatory perspective, Townsend told Axios. "But I think the bigger question is: Should we attempt to?"
"If we believe that innovation is part of the lifeblood of the nation, then I think we should allow innovation to occur."
"But we have to have a watchful eye on it … so that when it starts to penetrate a critical mass we then harness it so that it doesn't create undue harm."
This interview had been lightly edited for length and clarity.
What is SAS' role in regulating the use of AI, since your software is used to analyze data across a variety of industries
"We want to be a leading voice in this data ethics space. We've been doing this over the course of 47 years, and we have made contributions to a variety of industries.
"Some of these organizations (working in AI) are doing fantastic stuff, you know, but they are young and there's just no way of shortcutting 47 years of experience."
How does SAS approach using AI ethically on a day-to-day basis.
"We want to make sure that where our software shows up we don't hurt people at the end of the day. It's important that you've got some layer in place in the business to be able to evaluate risk from a regulatory perspective, from a legal and reputational perspective and from a financial perspective, so you can assess whether you can do some of the things that customers are asking us to do."
"We'll never strip bias from data because the data comes from humans. One of the things that we do is help our customer customers identify what variables might exist within their data that could be interpreted in a biased way. We want to give people the opportunity to be alerted, so that they can make the best the most proper decisions.
What does ChatGPT mean for a company like SAS
"We're thinking about it now. Like does this create new market situations? From a policy standpoint, you can use ChatGPT to generate code. Do we want our developers doing that with intellectual property concerns? There are all sorts of machinations resulting from this moment."
Why is it important for the general person to learn about new AI, like ChatGPT.
"The more people that become aware of AI is a net positive for all of us. The technologies are so powerful … that if you want to see misinformation on steroids let mass society tune out and see bad actors show up. It's important that we raise our general baseline when it comes to awareness of this topic."
More Raleigh stories
No stories could be found
Get a free daily digest of the most important news in your backyard with Axios Raleigh.