Best Portland Day Ever: Storyteller Vin Shambry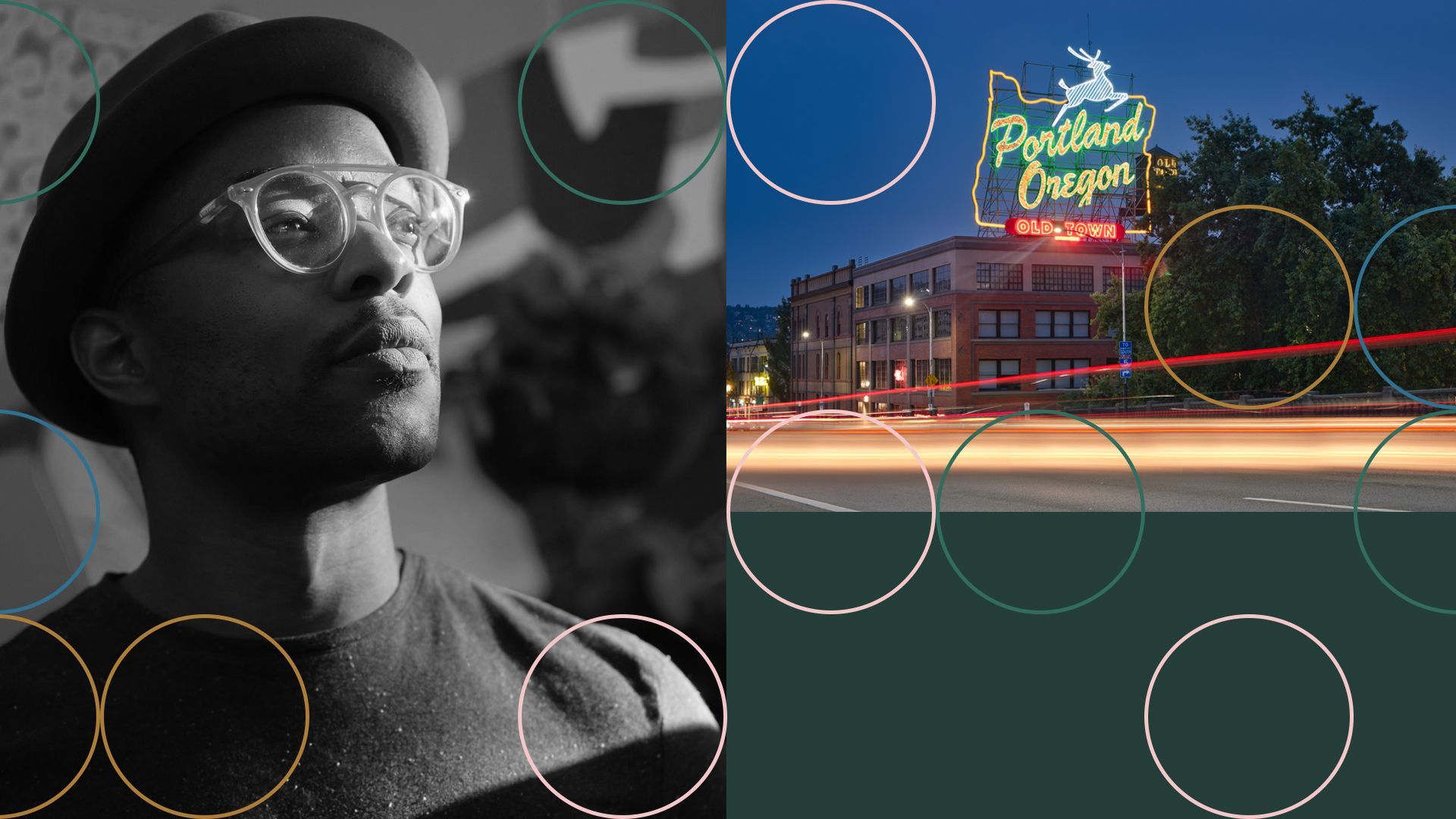 Vin Shambry is busy.
The longtime Portland actor, writer, and community activist divides his time between Alberta House — the Masonic temple turned church turned community event space where he is artistic director — and a multitude of professional projects.
Right now he's in distribution talks for his coming movie, "Outdoor School," based on a story he first told for The Moth — about his experience as a homeless kid spending a week at Oregon's educational camp for sixth graders.
He's writing a new play about York, the enslaved man who explored the West with Meriwether Lewis and William Clark.
Vin's perfect Portland day starts early — like all his days.
⏰ "There is no sleeping in," Shambry says. First, he says it kind of feels like a waste of time, and second — he's got two kids who get up early.
🧘🏾 Yoga is part of his morning routine, and on a best day, he hits the pool at the Matt Dishman Community Center.
"I swim laps in the slow lane, and I'm proud of it."
🥑 Proud Mary Cafe and coffee roaster on NE Alberta is his breakfast go-to, and he usually orders the avo toast.
"That's my spot," Shambry says. "I'm vegetarian and their vegetables taste like meat to me."
🎒 After dropping off his kids, Shambry's best day would include a hike in Forest Park with his Bernedoodle — and then back to the gym.
👟 "I just love to run. It's like my favorite thing. I love to run on the treadmill. It's really forgiving and I feel like I'm flying."
And no headphones. He loves being in one big room with lots of people working out. "I like the soundscape of it all."
🍌 For lunch, he heads back to Proud Mary, this time for a smoothie. Then — fit and fueled — it's creative time.
🎭 You might find him at Alberta House, collaborating with a playwright "unearthing" her life story, or writing his own performance poetry.
🎨 To unwind in the evening, Shambry heads to a studio in his basement and pulls out his paints — something that's both relaxing and exciting for him.
"Even if I need calmness or stillness, sometimes just looking at a blank canvas. I know exactly what I want to paint."
More Portland stories
No stories could be found
Get a free daily digest of the most important news in your backyard with Axios Portland.