Oregon opens applications for new paid family leave program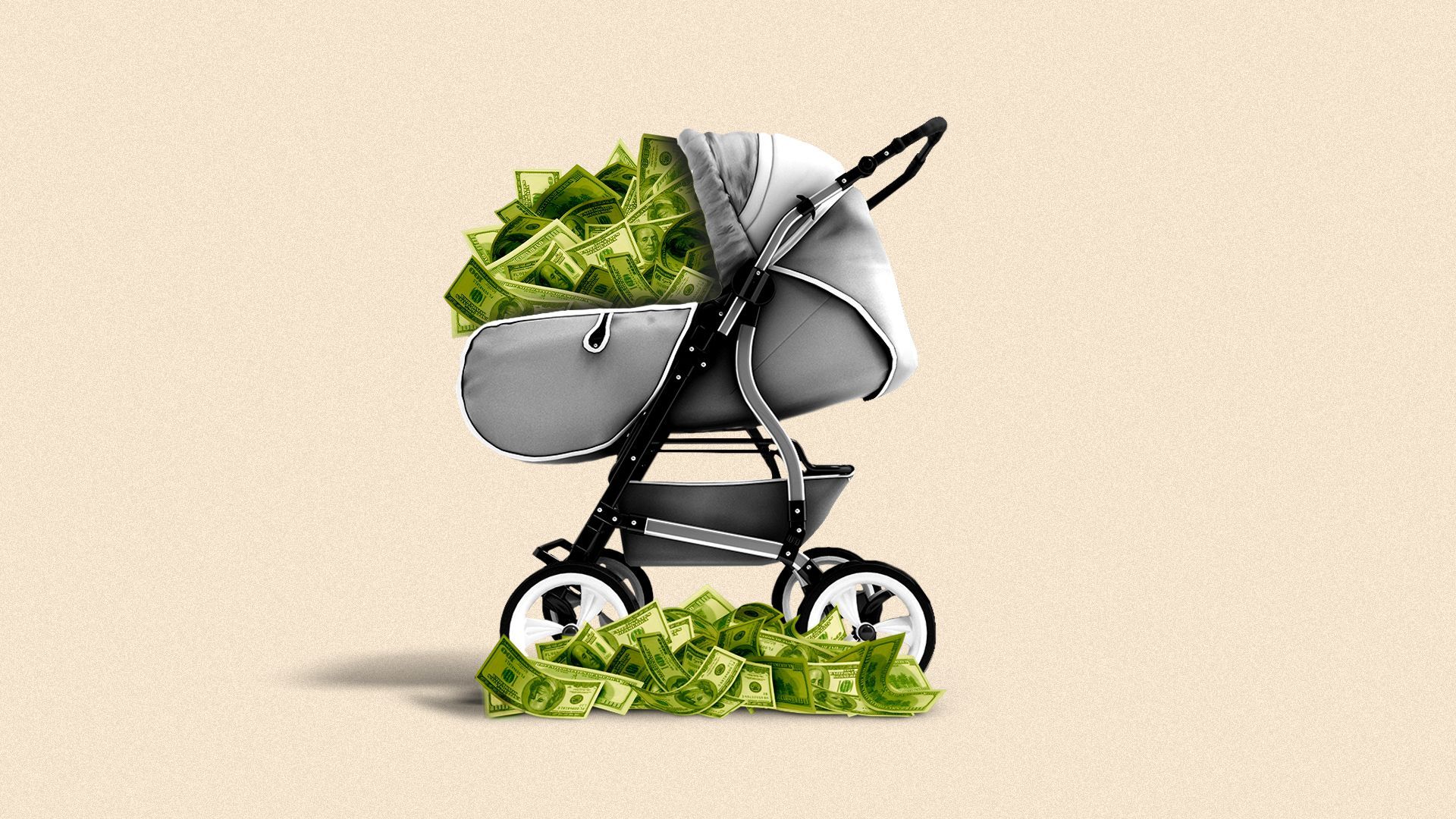 Oregon's new paid family leave program opened for applications Monday, following four years of preparation — disrupted by COVID — after the Legislature authorized it in 2019 with bipartisan support.
Why it matters: Lack of paid family leave often forces workers to choose between paying the bills and caring for a loved one.
State of play: The program allows employees to take up to 12 weeks of paid time off to care for a new child, a seriously ill family member or their own health or personal safety. It will cover the entire paycheck of a minimum wage worker and scales down as income climbs.
How it works: Both employees and employers have been paying into the Paid Leave Oregon fund since the beginning of this year. Sept. 3 is the earliest that benefits can start.
Companies with more than 25 employees contribute 0.4% of Oregon payroll, while employees contribute 0.6% of their paychecks. (On a salary of $70,000 a year, roughly Oregon's median household income, that's about $420.)
Independent contractors, self-employed people and tribal governments can choose to participate. People working for the federal government in Oregon aren't eligible.
You need to notify your employer 30 days in advance for planned leave and within 24 hours of an emergency. To apply for benefits, go here.
What they're saying: "I know this is going to level the playing field for lower-income and middle-income workers in Oregon, especially folks in specific industries where they've had no paid leave," Karen Madden Humelbaugh, Paid Leave Oregon director, told Axios.
She also argues it's good for employers because trained workers won't have to quit when family needs come up.
By the numbers: Payroll contributions are expected to raise just over $800 million a year. Humelbaugh anticipates 12,000 people a month will apply for benefits, after an initial pent-up bump by families that welcomed new children in the past year — the allowed period for a child bonding claim.
Weekly benefits will run from $540 to $1,523.63, depending on an employee's regular wage.
Of note: Over 3,000 Oregon employers don't have to participate because they already offer paid family leave.
Such private plans must offer the exact same benefits and can't charge employees more than the state plan.
Context: Paid family leave joins a suite of other types of leave in Oregon, including state-required paid sick time and state and federally mandated unpaid family leave.
Earlier this year, lawmakers aligned Oregon's programs so that workers can't take more than 16 weeks of combined leave a year — 18 in certain pregnancy-related complications — for the same underlying situation.
What we're watching: Washington started a similar program in 2020 and had to bump up payroll contributions this year after projections showed it would otherwise face a deficit.
Oregon's program started with a higher overall payroll contribution and can only change that through legislative action, according to Humelbaugh.
More Portland stories
No stories could be found
Get a free daily digest of the most important news in your backyard with Axios Portland.