Why the Ducks are leaving the Pac-12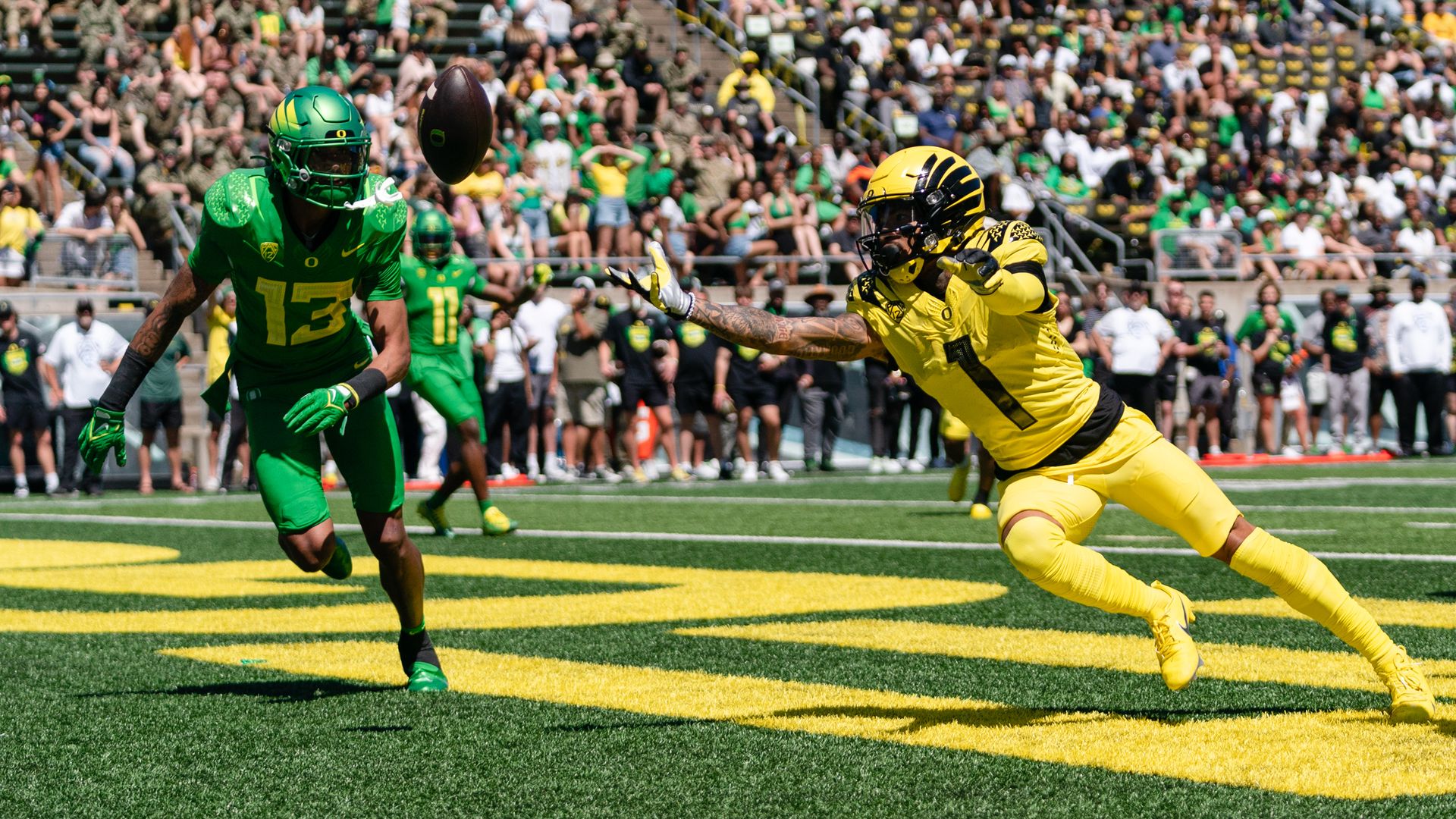 The University of Oregon sealed a long-sought deal last week: Starting in the 2024 fall season, UO teams will play in the Big Ten athletic conference, which has been expanding geographically but still is largely made up of schools in the Midwest.
Why it matters: This is a massive change for UO athletes, who will likely travel more often and face a wider range of competition. It will also bring more money to UO sports, and may help recruiting.
Yes, but: For the Beavers up the road at Oregon State University, the deal means an uncertain future.
Here are four key things to know about the Ducks flying east.
Why are they doing this?
The short answer is money. The Big Ten last year negotiated the most lucrative media contract ever for a college conference and UO — along with the University of Washington, which is also joining the Big Ten — will benefit to the tune of $50 million on average per year over a decade.
That's more than UO officials "thought would be attainable through other mechanisms," as new UO president Karl Scholz put it.
Why not stay with the Pac-12?
A deal with Apple offered by the Pac-12 was described by Arizona State University president Michael Crow as "a technological 23rd-century 'Star Trek' thing" that could make games "instantly available anywhere in the world at the touch of a button from any device."
What does this mean for the Beavers?
Due to other recent defections from the Pac-12, the Beavers are potentially facing competition in a conference with just four teams. OSU's athletic director is "furious," saying it puts student athletes "in harm's way."
OSU's Reser Stadium just got a remodel, but now there are questions about whether enough ticket revenue will come in to help cover the costs.
Meanwhile, this year's UO-OSU "civil war" football matchup is scheduled for Nov. 24 in Eugene, but when the teams are in different conferences it could well lose its position as the season's crowning event. UO says they're committed to keeping the game an annual event but OSU officials aren't sure they're interested.
How will smaller sports be affected?
Although revenue-generating sports — particularly football — are driving this deal, all UO athletes playing school-sponsored sports will compete in the Big Ten, which is not what some athletes say they signed up for.
What are your thoughts about the Big Ten move? Take our survey and help inform future reporting.
More Portland stories
No stories could be found
Get a free daily digest of the most important news in your backyard with Axios Portland.