Teens lack access to opioid addiction medication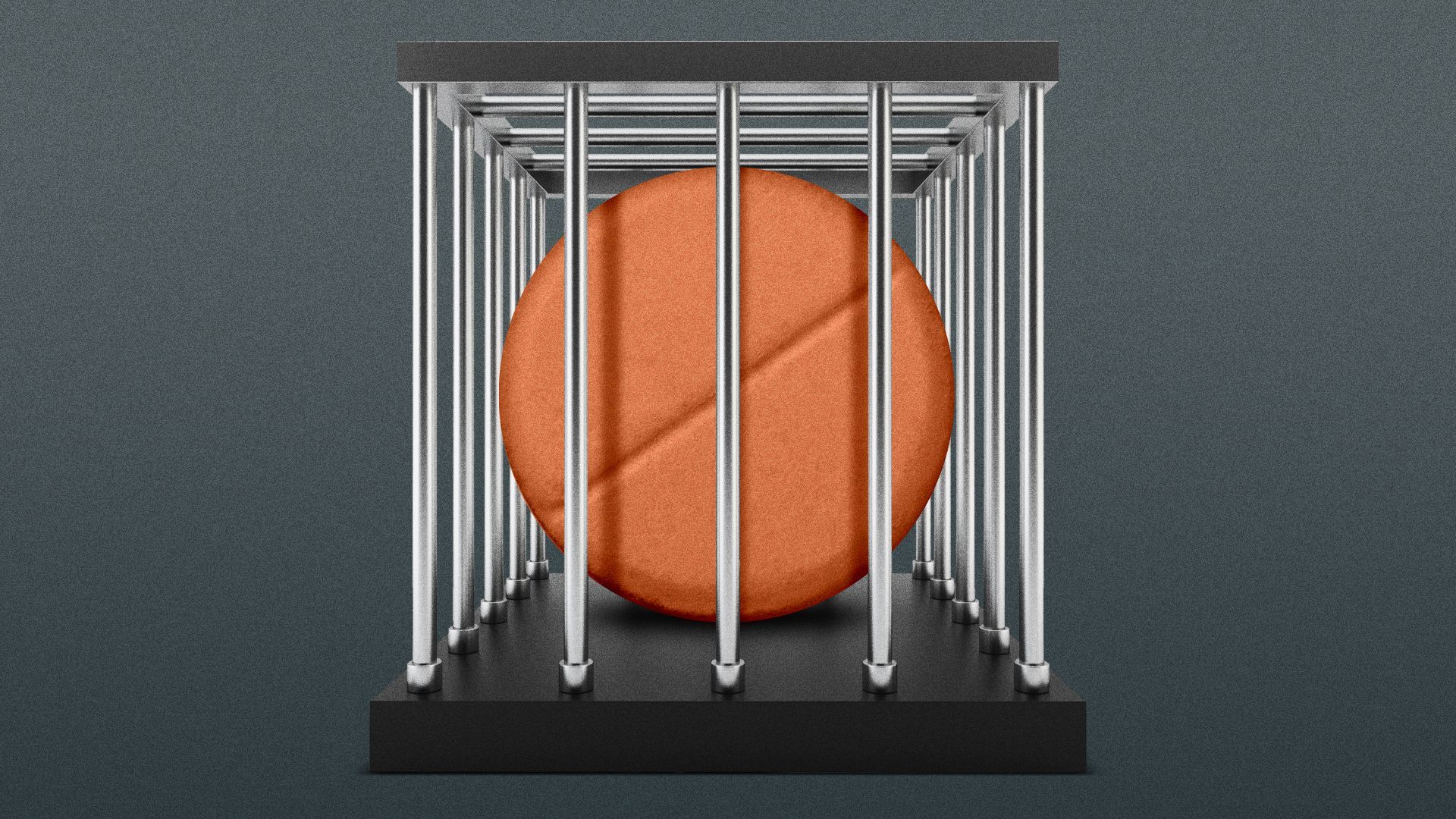 Teenagers who could benefit from drug treatment for opioid addiction are rarely receiving the appropriate medication.
Driving the news: Less than a quarter of residential treatment centers nationwide catering to adolescents offer buprenorphine, one of few drugs considered to be the gold standard for treating opioid use disorder and the only one approved by the FDA for patients as young as 16.
That's according to a new study led by researchers at Oregon Health & Science University.
Why it matters: There's been a dramatic increase in overdose deaths among teenagers in recent years due to the rise in fentanyl use.
In Oregon, adolescent drug overdose deaths have tripled since 2019, according to federal data.
What they're saying: "There are facilities that just have philosophical objections to these sorts of medications," Todd Korthuis, co-author of the study and head of OHSU's Addiction Medicine Section, told Axios.
Some facilities that don't offer buprenorphine lack "expertise treating adolescents with these medications," he said.
How it works: Buprenorphine is a partial opioid agonist, meaning it stimulates similar receptors in the brain as fentanyl, yet does not provide the same sense of euphoria, while controlling cravings and withdrawals.
What they found: The study focused on inpatient residential treatment centers (publicly funded and privately owned) and found there are 160 serving adolescents nationwide, a number researchers say is not nearly enough considering the surge in teenage overdoses. Of those, only 39 offered buprenorphine.
There are currently four residential treatment centers in Oregon treating adolescents. The study does not name which centers do or don't offer the drug.
What they did: Researchers deployed a "secret shopper" approach, posing as family members of a 16-year-old who had just experienced an overdose. They found that they had to make an average of nine calls before finding a facility offering buprenorphine.
"The most frustrating finding to me, that stopped me in my tracks, was that even though 24% of facilities offered buprenorphine, which is a life-saving medication that helps the brain heal, 25% offered horseback riding therapy," Korthuis said.
Background: Medication-assisted treatments (MATs) like buprenorphine are mostly prescribed to those suffering from severe opioid use disorder and with long histories of addiction.
But now, with the rise in fentanyl use, teenagers are developing "severe dependence" faster, shocking health care professionals and putting into question how providers should care for this vulnerable population, Korthuis said.
Those circumstances make providers reluctant to prescribe teens MATs, on top of the stigma teens face in taking them, according to John McIlveen, the state's top opioid treatment official.
"If someone is made to feel like they are less than if they are taking medication, they won't do it," McIlveen told Axios.
Another barrier is the fact that there are simply not enough certified providers to meet the needs of this growing epidemic, while existing facilities remain underfunded.
The bottom line: For McIlveen, this issue requires expanding education on MATs to more prescribing medical professionals.
For Korthuis, the severity of fentanyl continues to be concerning. "It so quickly transitions from an initial experimentation phase to things getting out of hand," he said. "And before you know it, a teenager is using 10 to 20 tabs a day, and it really just can't stop without these medicines that allow the brain to heal."
More Portland stories
No stories could be found
Get a free daily digest of the most important news in your backyard with Axios Portland.