Best Day Ever: Octogenarian artist and activist Richard Brown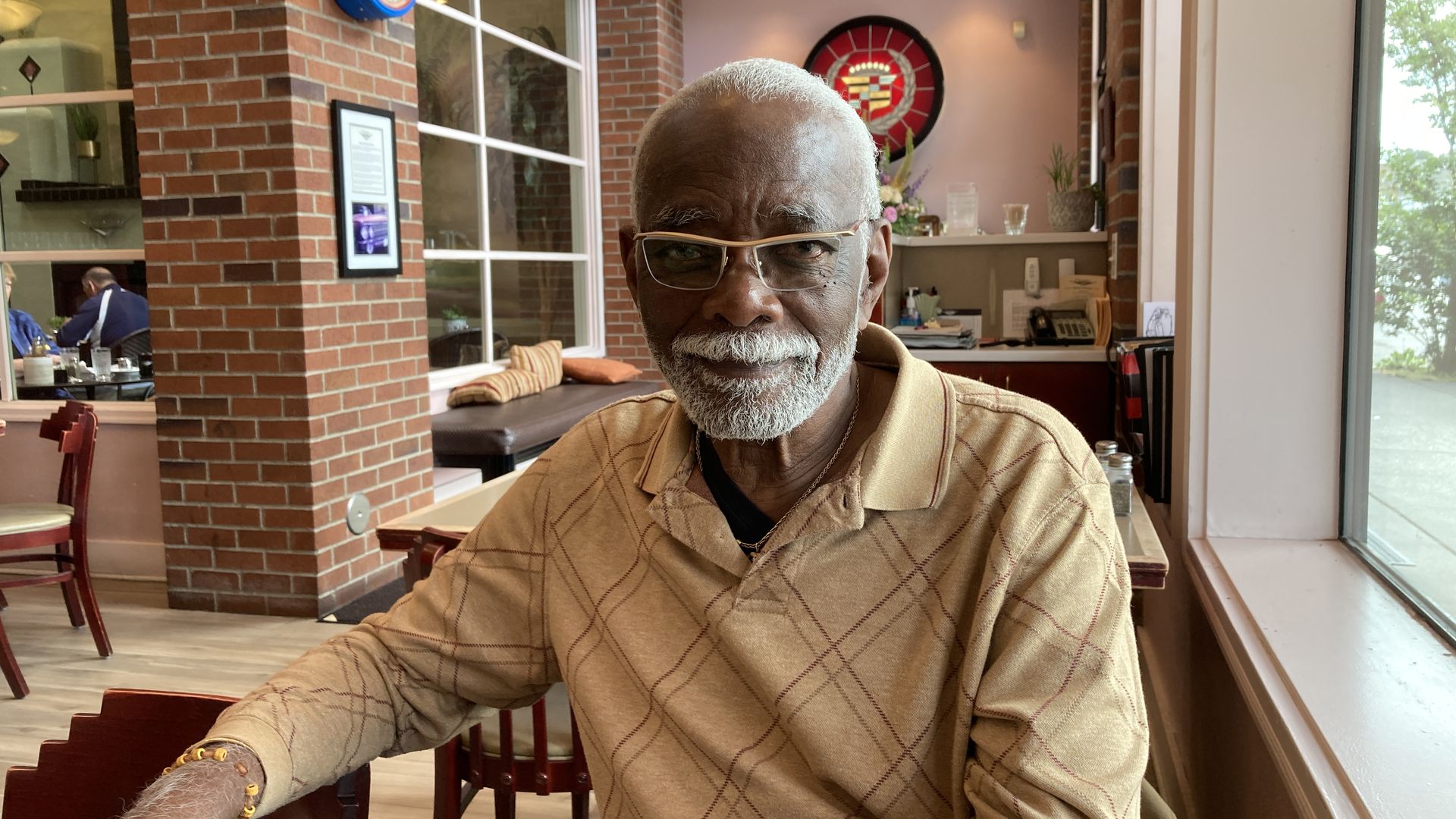 Richard Brown is 84 years old and every day is his best Portland day.
"Every day is perfect," he told Axios. "Because there's usually nothing that's going to happen that I don't want to do."
Background: Brown has been a fixture around town for decades, first as a photographer of Portland's Black community and then as an activist particularly focused on better policing.
Born in Harlem, he joined the Air Force at 17 and was posted to rural America, Germany, Vietnam, Thailand and the Philippines.
He retired from the military after 20 years and came to Portland in 1976. He became part of the Black United Front, served on a now-defunct Portland police advisory group called the Chief's Forum, and was an adviser at Oregon's state police academy.
His memoir, "This Is Not For You" — weaving lessons of activism through vignettes of his life — came out in 2021.
Brown's ideal Portland day goes like this:
⏰ Wake up around 7. Might get up, he says, might go back to sleep.
☕ Breakfast is light: A pastry or English muffin, and espresso at home, because he's never found a place in Portland that makes coffee his way — with oat milk and at least three cubes of brown demerara sugar.
📰 He typically spends part of every day pulling together his weekly email newsletter, designed for people recently out of prison.
It mixes current events with practical advice — like health and financial tips — and profiles of accomplished Black people, like Yvonne Spann Sowers, who graduated from college at age 71, and Lonnie Johnson, the man who invented the Super Soaker water gun.
"It's to let people know there are no limits on what you can do," Brown says.
🍢 Favorite lunch spots include Kabob on Hawthorne, Le Bontemps on NE Knott and the Jamaican restaurant Yaad Style on NE Fremont.
⏳ Afternoons and evenings might find Brown tinkering — fixing his screen door or building himself a scanner — or at meetings of groups where he's still active.
Albina Head Start, where chairs the board, named a child education center after him.
For the past 15 years, he's been running a weekly conversation group with men and women on parole.
📷 He carries his camera with him often, though he might not take any pictures.
🎷 After hours, Brown loves live music and conversation. Some of his favorite spots, like Solae's and the Billy Webb Elks Club, have closed, so he's been checking out newer venues like Alberta Abbey.
What he's saying: "Nobody ever sat me down and told me this is what you need to do," he told Axios. "I watched people who were doing the things I wanted to do. And I folded that into who I am."
Of note: You can see Brown's photographic portraits of community elders in "Keepers Of Our Story," a permanent outdoor exhibit at the Multnomah County Northeast Health Center.
His work will also be part of the Portland Art Museum's upcoming exhibit, Black Artists in Portland, which opens in September.
More Portland stories
No stories could be found
Get a free daily digest of the most important news in your backyard with Axios Portland.