Insta-review: Murray's Vanport Batting Cages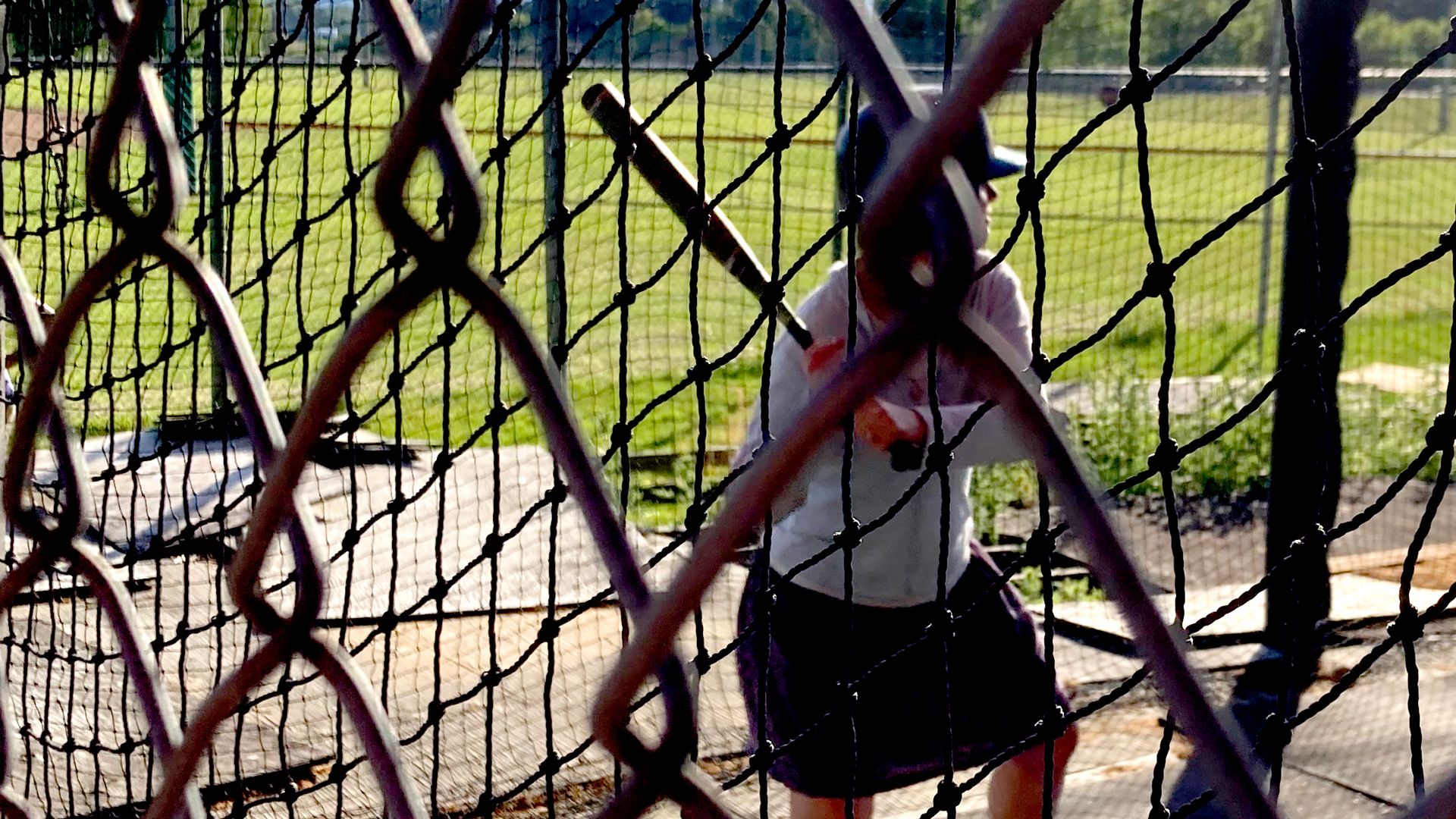 🧢 It's baseball season! Major league season is solidly underway and here at home where we don't — yet — have an MLB team, the Portland Pickles and the Hillsboro Hops are running 'round the bases.
Might it be a good time for you to pick up a bat and pose?
🎉 Introducing: the Axios Insta-review.
We try something cool.
We give you our quick rating, including how to doll it up for your Insta feed.
⚾ Emily here. Although my seventh-grade softball coach graciously awarded me best sub, the only time I've been close to playing anything similar since then was about a decade after that — a couple rounds of beer kickball.
Until I recently got invited to a batting cage birthday party.
The place: Murray's Vanport Batting Cages — two lanes on a fenced-in patch of grass near the sand volleyball courts at Delta Park, built where the working-class city of Vanport stood before a flood destroyed it in 1948.
Address: 10737 N. Union Court. Park by the side of the road.
The main attraction: It's outside. You can see the balls running through the pitch machine. Sometimes really good batters show up. Also, there's a picnic table. BYOF.
Insta-rating: Friendly fun.
For your feed: Rustic, sporty and artsy (see soft-focus chain link fence, above) photo options.
The bottom line: Murray's is on the ultra-casual end of batting cages. Open usually 4pm-8pm weekdays, Saturdays 11-5, Sundays 1-5, weather and park events permitting. But call ahead. "If it's slow or doesn't look like anybody is coming I might sneak out early," owner Murray Todd tells Axios.
Office: 503-289-4487. Cell: 503-830-5139
$5 gets you 20 pitches; $20 buys 100.
More Portland stories
No stories could be found
Get a free daily digest of the most important news in your backyard with Axios Portland.