Meet the candidates in the May 16 Multnomah County election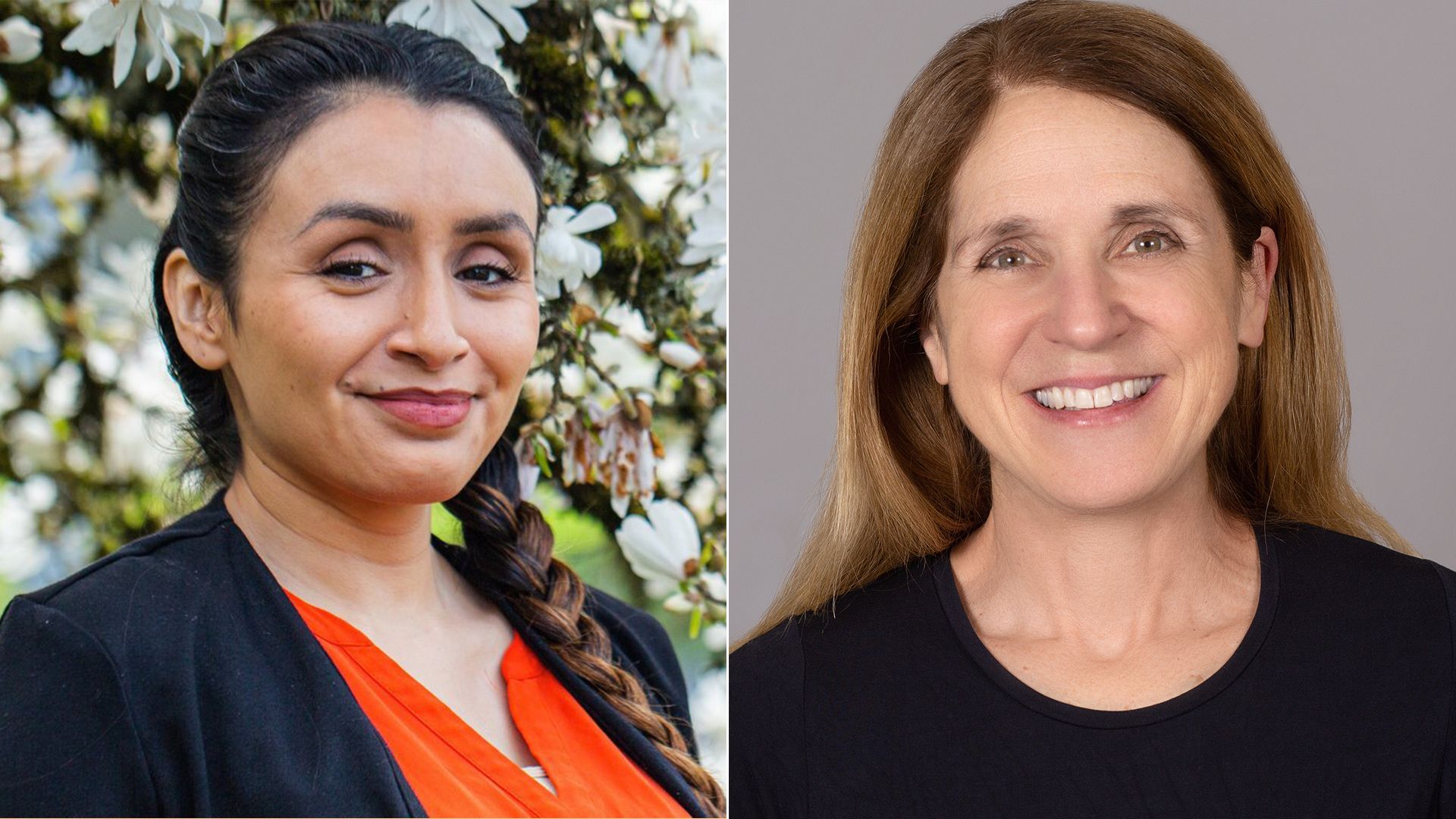 The biggest race on the Multnomah County ballot next Tuesday is who will represent a broad swath of Portland's east side as a county commissioner.
Why it matters: The five-person Board of Commissioners deals with a variety of issues throughout the county, including housing, health and courts, as well as libraries and animal shelters.
District 3 is the only race for commissioner on the ballot; it opened up when former Commissioner Jessica Vega Pederson won election as chair of the board last fall.
Details: The two leading candidates are Ana del Rocío and Julia Brim-Edwards.
Brim-Edwards currently serves on Portland's school board and runs her own consulting firm, having worked for nearly two decades at Nike.
Del Rocío led Oregon Futures Lab, which works to find and support political candidates of color. Previously, she was a policy adviser to Pederson at the county and the state Legislature.
A third candidate, Albert Kaufman, shows no record of campaign fundraising.
What's happening: We asked both candidates similar questions, focused on housing, a top priority both identified.
Portland and Multnomah County have struggled to work effectively together on homelessness, despite the Joint Office of Homeless Services. How would you change that?
Del Rocío wants to think bigger. "Building regional solutions to regional problems is really important."
"What I would do is actually reach out to the mayor, and members of the City Council and also fellow county commissioners, because I have productive working relationships with them," Brim-Edwards said.
What did you think when Portland City Commissioner Rene Gonzalez stopped Portland Street Response from giving tents to unhoused people in Portland?
Brim-Edwards: "I think he made that decision as the fire commissioner, from a safety standpoint … I also believe it was a symptom of a lack of action from the city and the county to build out adequate shelter space."
Del Rocío: "I was dismayed and it seems like we've lost touch with our humanity."
What is the solution for the shortage of people available to work with those experiencing homelessness?
Del Rocío said the solution includes both a living wage and sufficient support so workers don't burn out. She criticized a recent city decision to have support workers appear at sweeps.
Brim-Edwards agreed that money is important and said workers also need tools to be effective. "Provide a platform where they can see instantly where available shelter beds are."
What is your position on Ballot Measure 26-238, a 0.75% county capital gains tax that would help tenants facing eviction?
Brim-Edwards is a no. She thinks there are already resources and says the measure is poorly written.
Del Rocío won't say. "It's going to be my charge to implement whatever the voters decide."
How would you describe yourself in three words?
"Community accountable leader" — Del Rocío
"Passionate results-oriented East Portlander" — Brim-Edwards
Of note: If no candidate wins 50% of votes plus one, this race will go to a runoff in November.
More Portland stories
No stories could be found
Get a free daily digest of the most important news in your backyard with Axios Portland.