What's next for Portland International Airport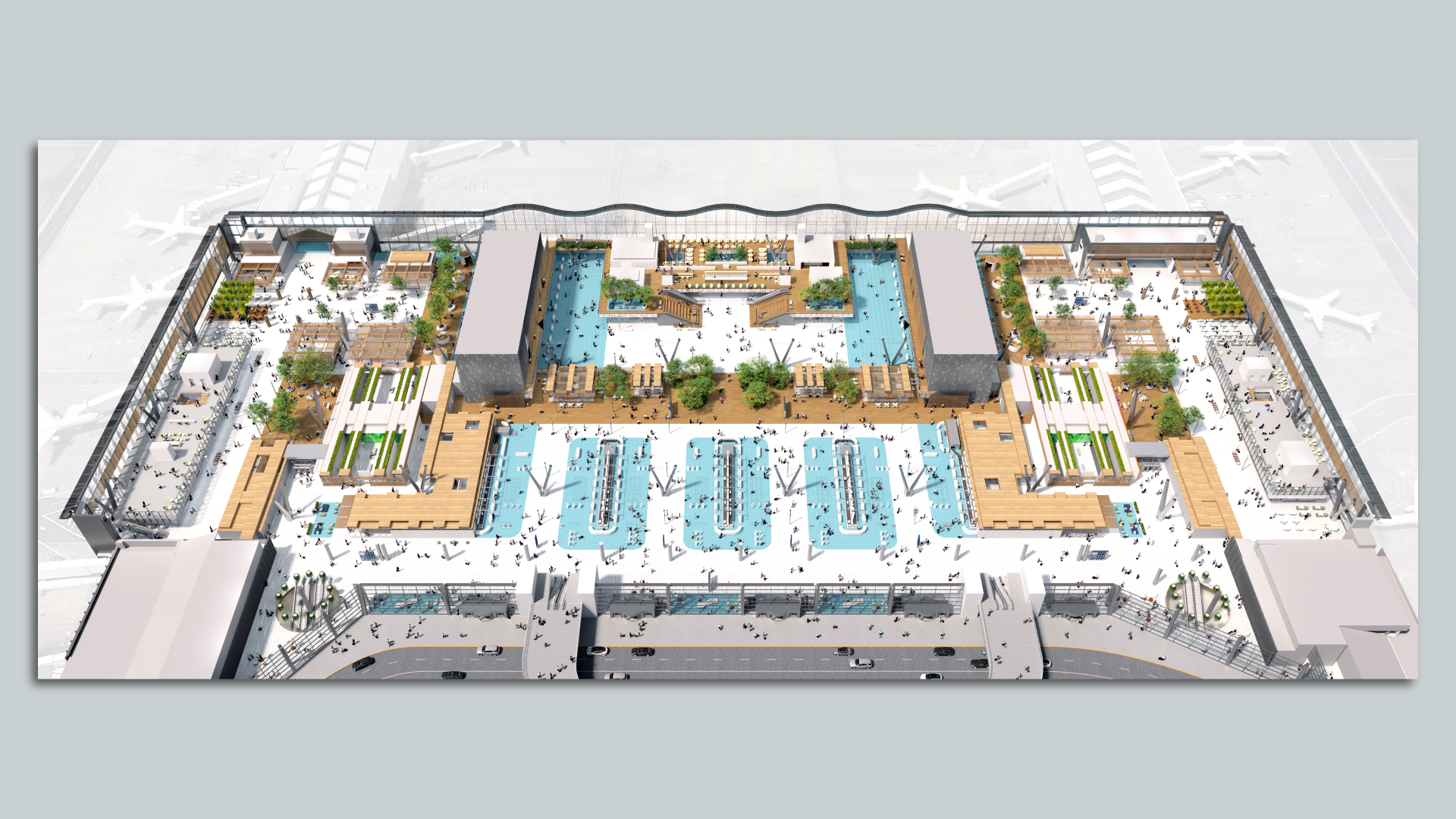 Next year, Portland International Airport will have a new look and feel after undergoing construction since 2020.
Why it matters: Some travelers are experiencing renovation fatigue every time they roll their suitcases down the long connecting walkway from ticketing to the terminals. (It can be up to half a mile!)
What they're saying: "We know we can't make this construction painless," said Katie Meeker, a spokesperson for the Port of Portland. "But that's why we've been trying to let people know everything we know about the process and how it's going to impact them."
The numbers: Last year, 14.8 million people passed through PDX, and officials say they expect that number to grow to 35 million by 2045.
The airport renovation is mostly funded via a $2 billion investment from "airport tenants" — aka airlines — not taxpayers.
Half of the new food and retail businesses in the main terminal will "involve woman or minority ownership," and 100% will be Oregon brands.
The new $125 million 9-acre roof made from Douglas fir will have 49 oval skylights. Ferns, "hanging gardens" and other native flora will also be spread throughout the airport.
By the time it's done next spring, the main terminal's overall size will double.
Details: In May 2024, the construction wall currently behind ticketing will be removed and the new main terminal — equipped with an expedited check-in area, tree canopy garden, waiting areas (with the old PDX carpet design) and marketplace — will be unveiled to the public.
Meeker said that people already loved the airport — "we just needed to make it bigger."
Of note: Concourse A is not coming back, which means PDX's terminals will start with the second letter of the alphabet moving forward — confusing for tourists, fun for us.
Additional changes to the operations of the airport include the addition of dedicated exit and entrance lanes for arriving and departing passengers, all-user restrooms, reserved ride-booking pickup areas and new security checkpoints to handle more people.
Meanwhile, 20 new shops and restaurants will open from May 2024 through late 2025.
Portland staples like Freeland Spirits, Grassa, Sizzle Pie, and Smith Teamaker are just a few of the airport's offerings.
You can find the full list here.
The bottom line: Given the new airport will contain so much native plant life and Oregon white oak floors scattered throughout, will PDX smell like a forest as much as it will look like one?
"We're going to have to wait and see," Meeker said.
More Portland stories
No stories could be found
Get a free daily digest of the most important news in your backyard with Axios Portland.