Best Portland day ever: Author Chelsea Cain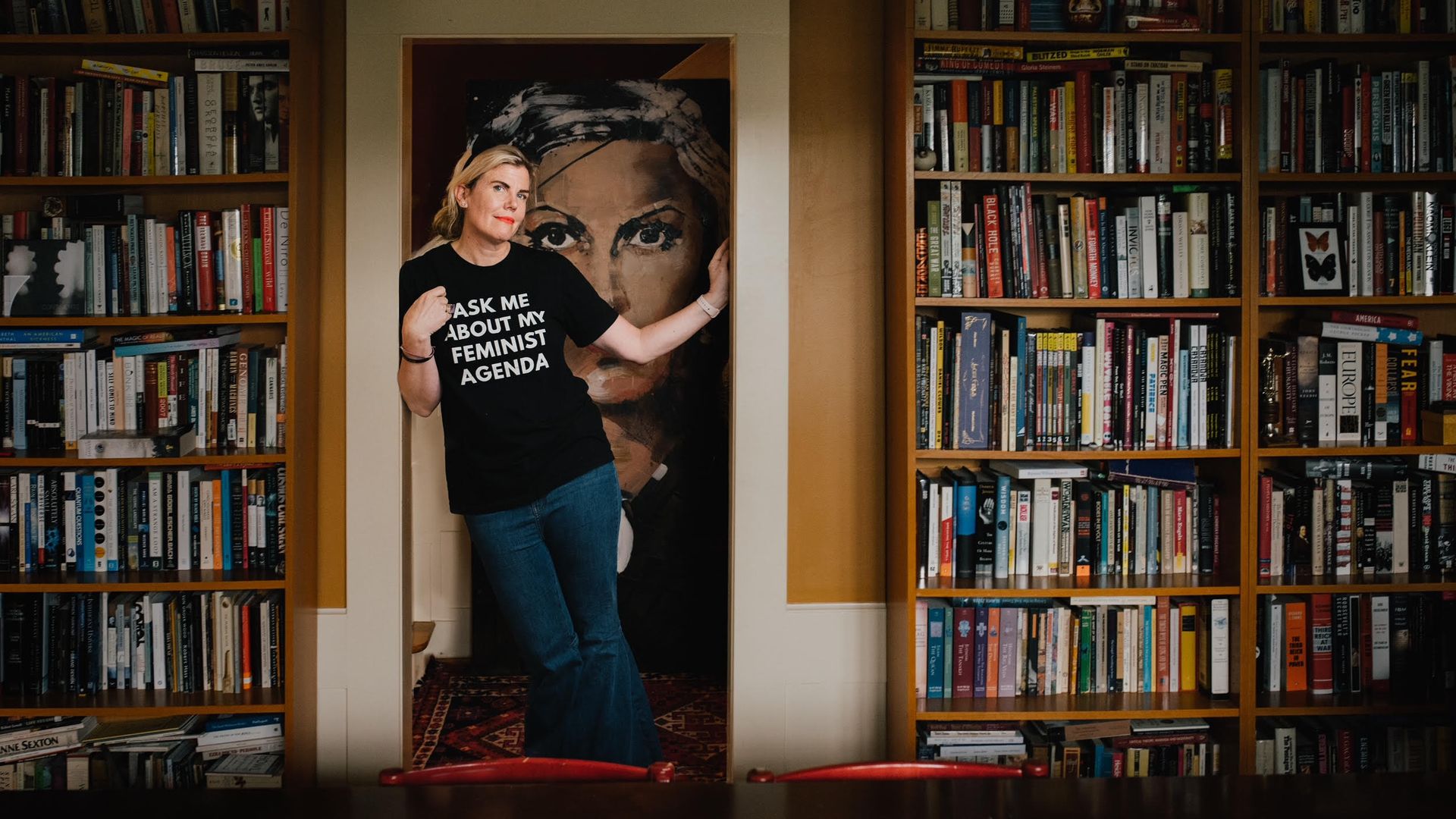 Bestselling novelist Chelsea Cain put Portland on the gory thriller map, with her crafty and creative serial killer Gretchen Lowell going up against dedicated detective Archie Sheridan.
If you haven't yet imagined people getting skinned and set on fire here, or body parts washing through flooded Portland streets, dig in!
Book seven in the series is coming soon.
What's happening: We asked Chelsea to let us follow her through her perfect Portland day.
For her, that's a Sunday, and it starts by stepping outside in her plaid PJs and picking up the New York Times.
The quality of her Sunday, she told us in an email exchange, depends on how long she can stay in her jammies.
☕ Breakfast: "I get a cup of coffee and, possibly, if I'm feeling adventurous, a glass of grapefruit juice, and I sit in the yellow chair in the living room. I don't move for two hours. The corgi knows he doesn't get walked until late morning on Sundays."
"When I do walk him, I will swap my slippers for shoes and put on a jacket, but I'm still wearing my PJs."
🐕 Morning activity: "The corgi and I walk around the neighborhood, past the fairy tree, and the painted stones, and the house with the collie, and the one with the kids who have grown up and gone away to college, and the house with the overgrown yard, and the one with the weird hedges and the house with the woman who is teaching the crows to talk."
"I am probably listening to a terrifying true-crime podcast through all of this."
"I say good morning to every person I pass."
🍕 Lunchtime! "I will go to Hot Lips and order a slice of Waldorf pizza to go. The corgi will get the crust."
🐠 In the afternoon: "I'm tempted to say that this is where the hiking comes in, or the kayaking, or the yoga class. But this is the ideal day, right? So I am reading a book, in one sitting."
"It's a book I've been dying to read, so I'm pretty excited about this."
"I am still in my pajamas. They are covered with Goldfish cracker crumbs."
🍜 Dinner: "Ordering in. Judy's noodles from Shandong, or bamboo crispy rice yuzu avocado from Bamboo Sushi."
📺 Evening fun: "TV Club. Anywhere from two to eight friends come over. We are currently watching 'Succession.' Our friends Keith and Jenn make bingo cards. 'Roman snark.' 'Kendall's actually smart.' TV is more fun when it's competitive."
"Because this is my ideal day, I win bingo."
"I am still in my pajamas."
More Portland stories
No stories could be found
Get a free daily digest of the most important news in your backyard with Axios Portland.