Portland's great outdoor stairs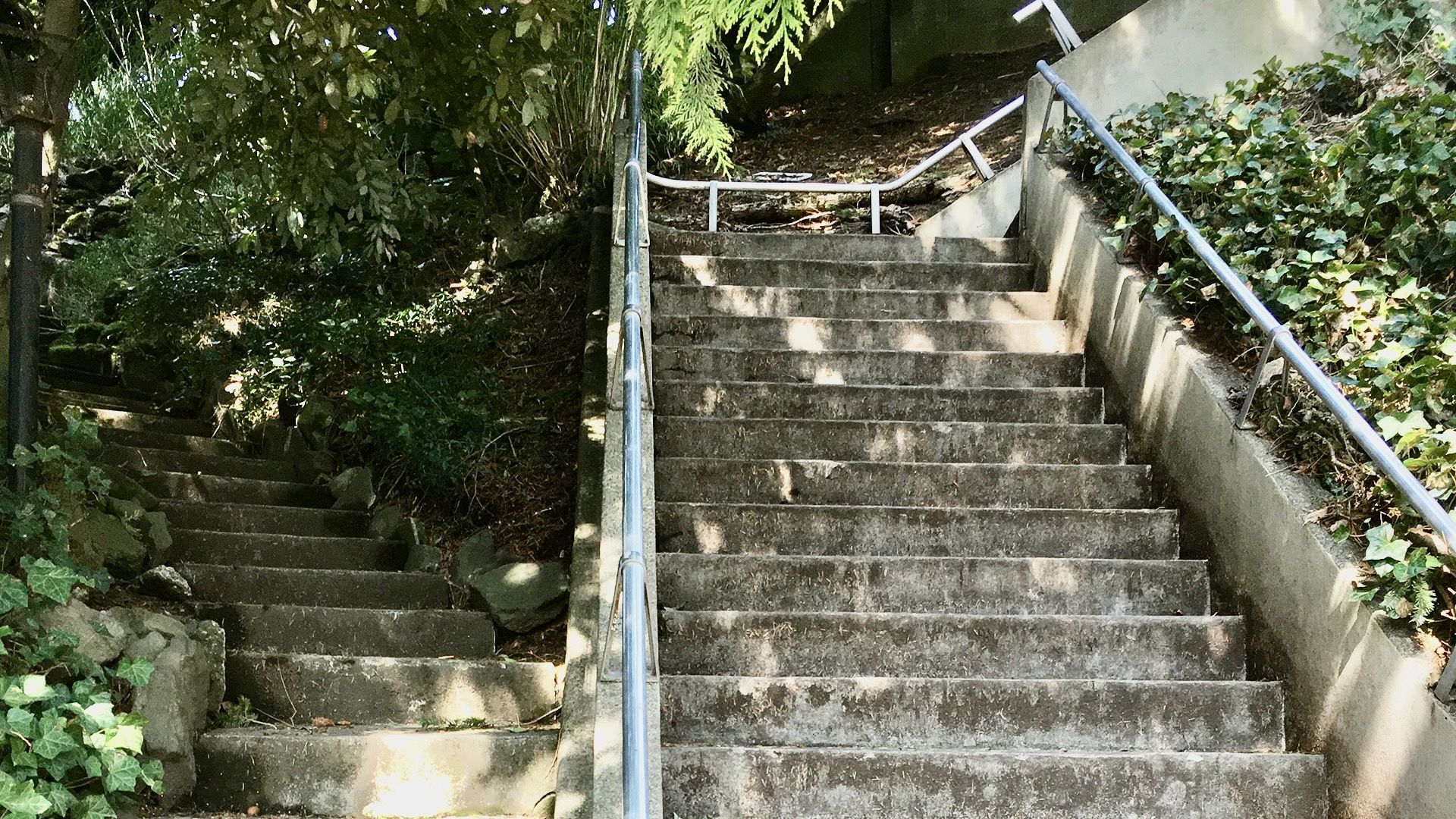 There are so many interesting stairways in Portland. Here are a few outdoor steps that are particularly wonderful for particular reasons.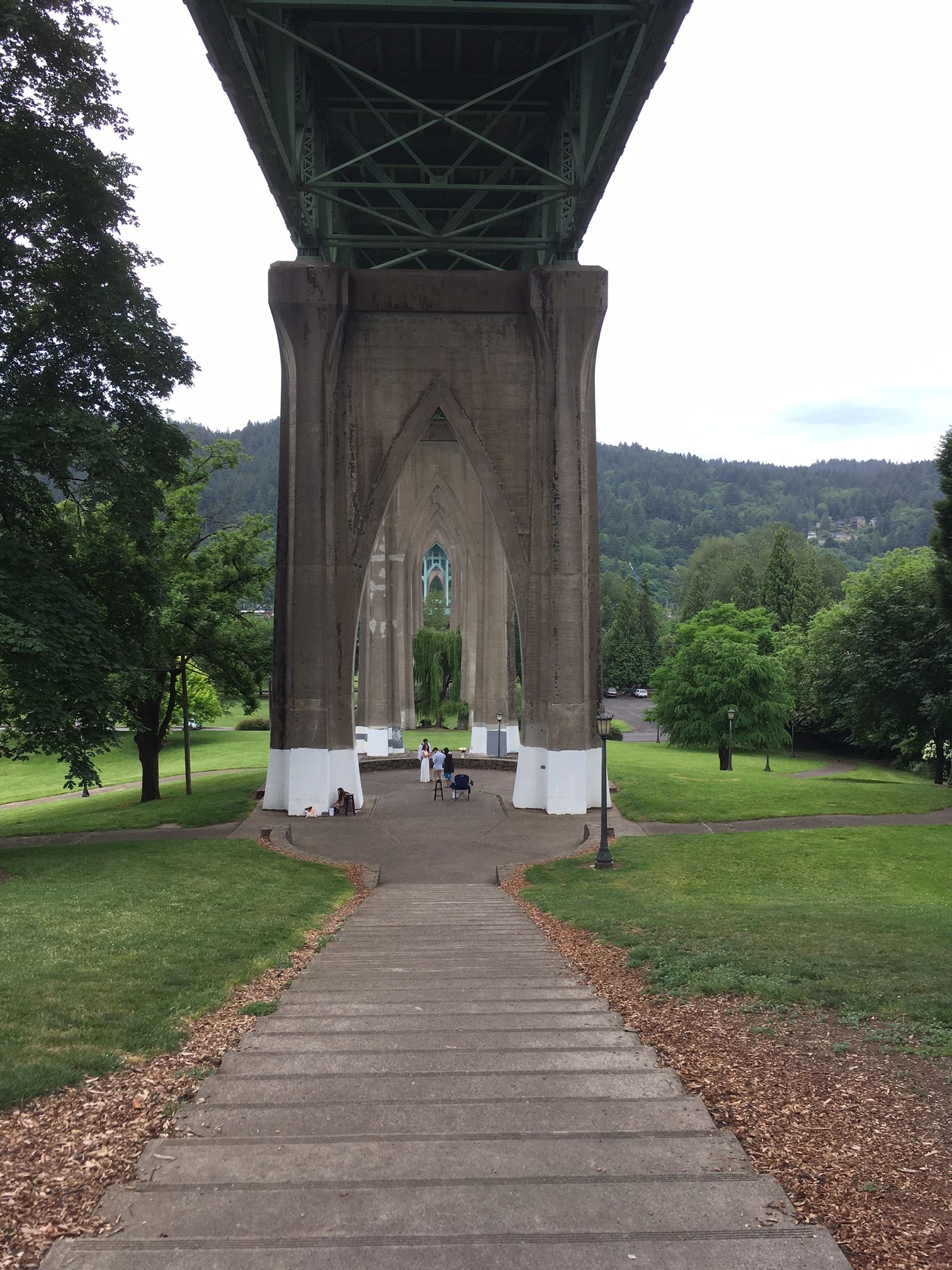 Might this be the most photographed staircase in Portland? In Cathedral Park, head from Edison Street down 41 wide, graceful steps to a broad circle with a low wall — a nice spot to sit down and admire the arched underside of the St. Johns Bridge.
Great for: A ceremony. Weddings are popular, but do your own thing.
Pro tip: Usually you can reserve the area through Portland Parks. Right now, it's first-come, first-served until bridge repair work is done, probably in mid-2024.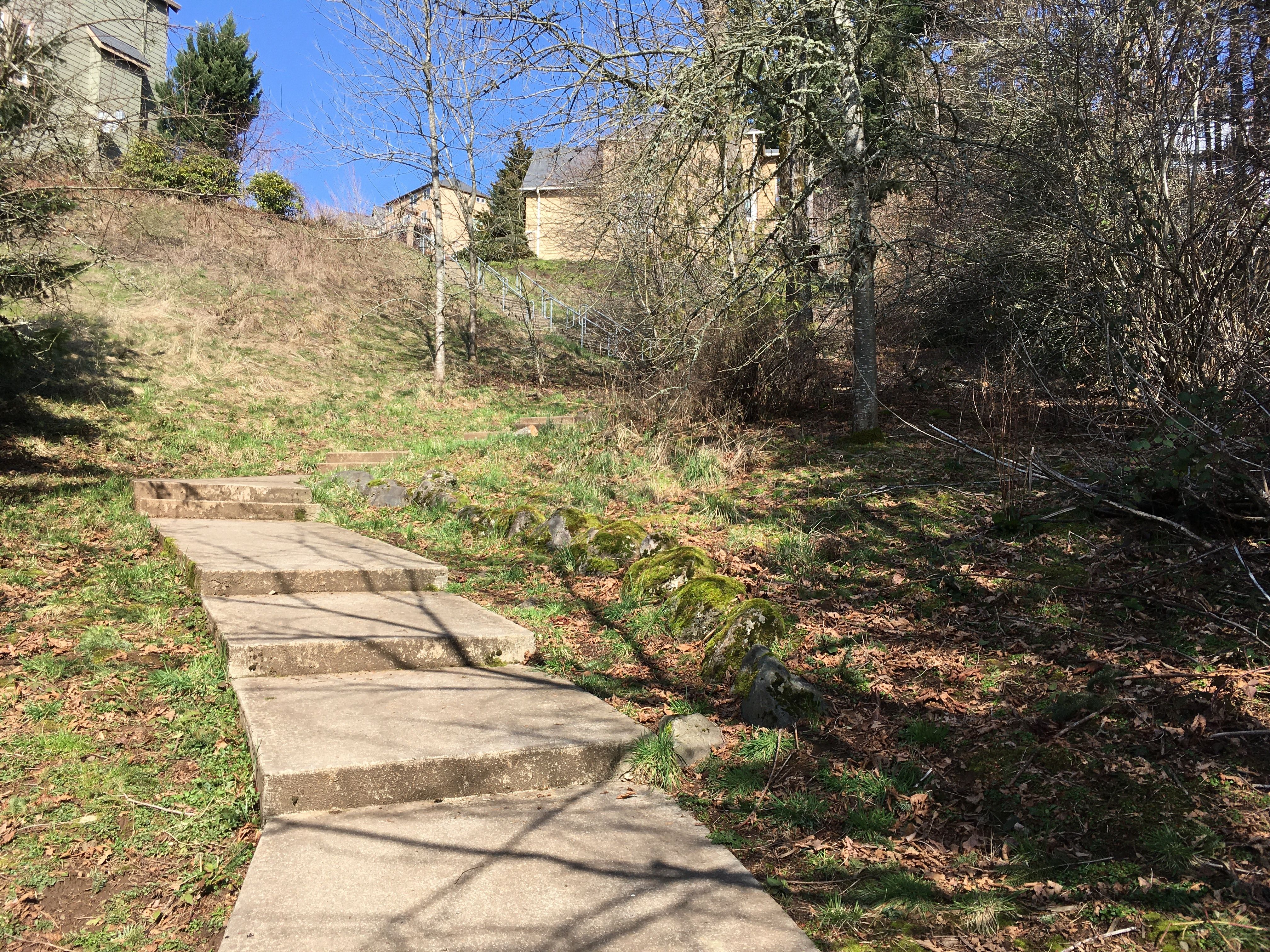 A relatively gentle concrete path snaking through SE suburbia. 400+ stairs interlaced with ramps.
Great for: Walk and talk. Plenty wide for side-by-side.
Pro tip: Turn to your right (going uphill) when the path crosses Lenore Street. Look over the striped barrier for the best view of the walk.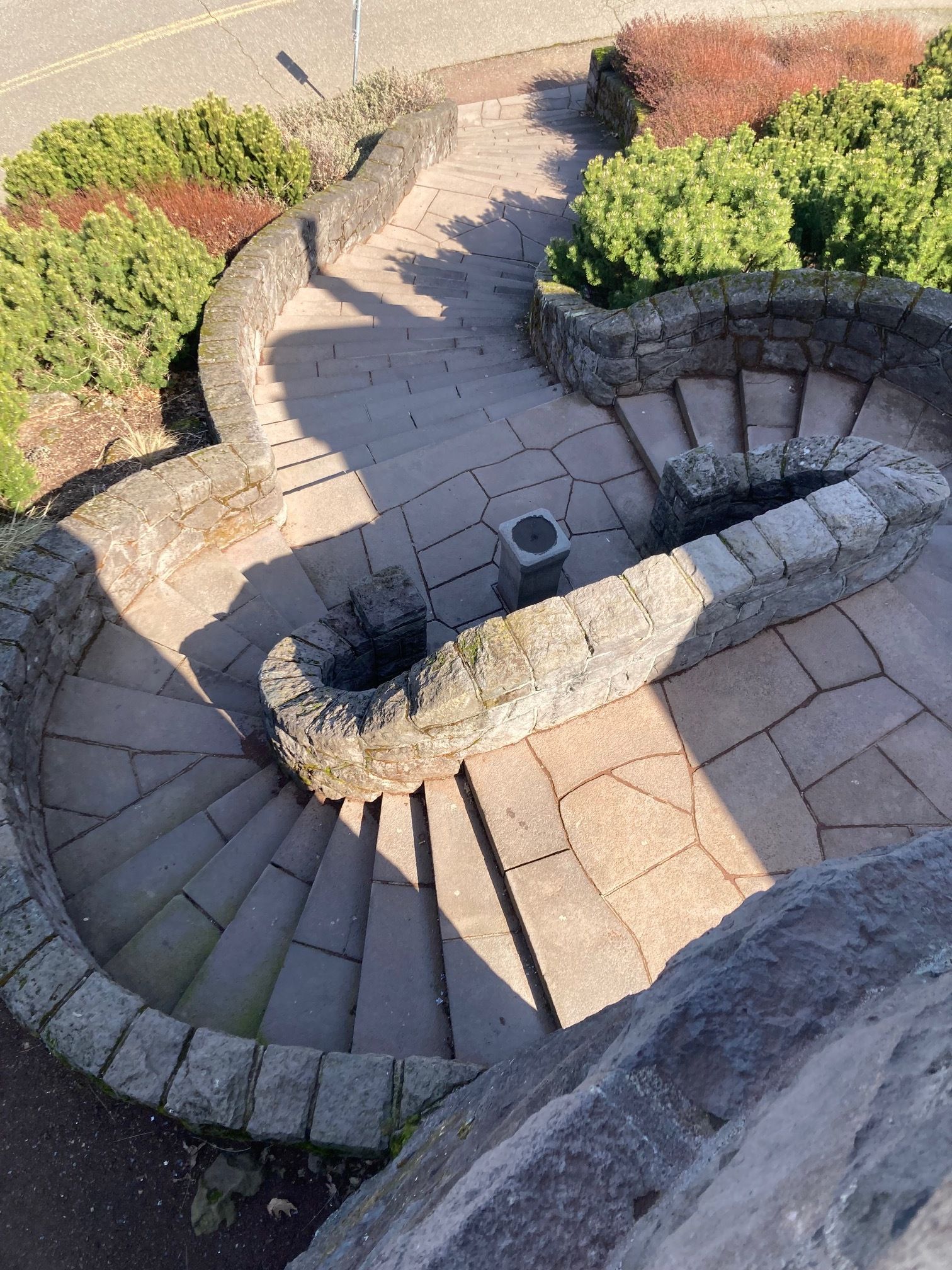 This graceful double staircase of hand-hewn stone was built by Works Progress Administration crews during the Great Depression. In 1988, Portland made the site Joseph Wood Hill Park. The 72 steps connect a closed park road to a panoramic hilltop.
Great for: Practicing grand entrances. Who's got a ballgown in their closet?
Pro tip: Transportation nerd alert! You can see planes, trains, automobiles, bridges, highways and ships from the sweeping view at the top.
You can also learn some little-known Portland military history.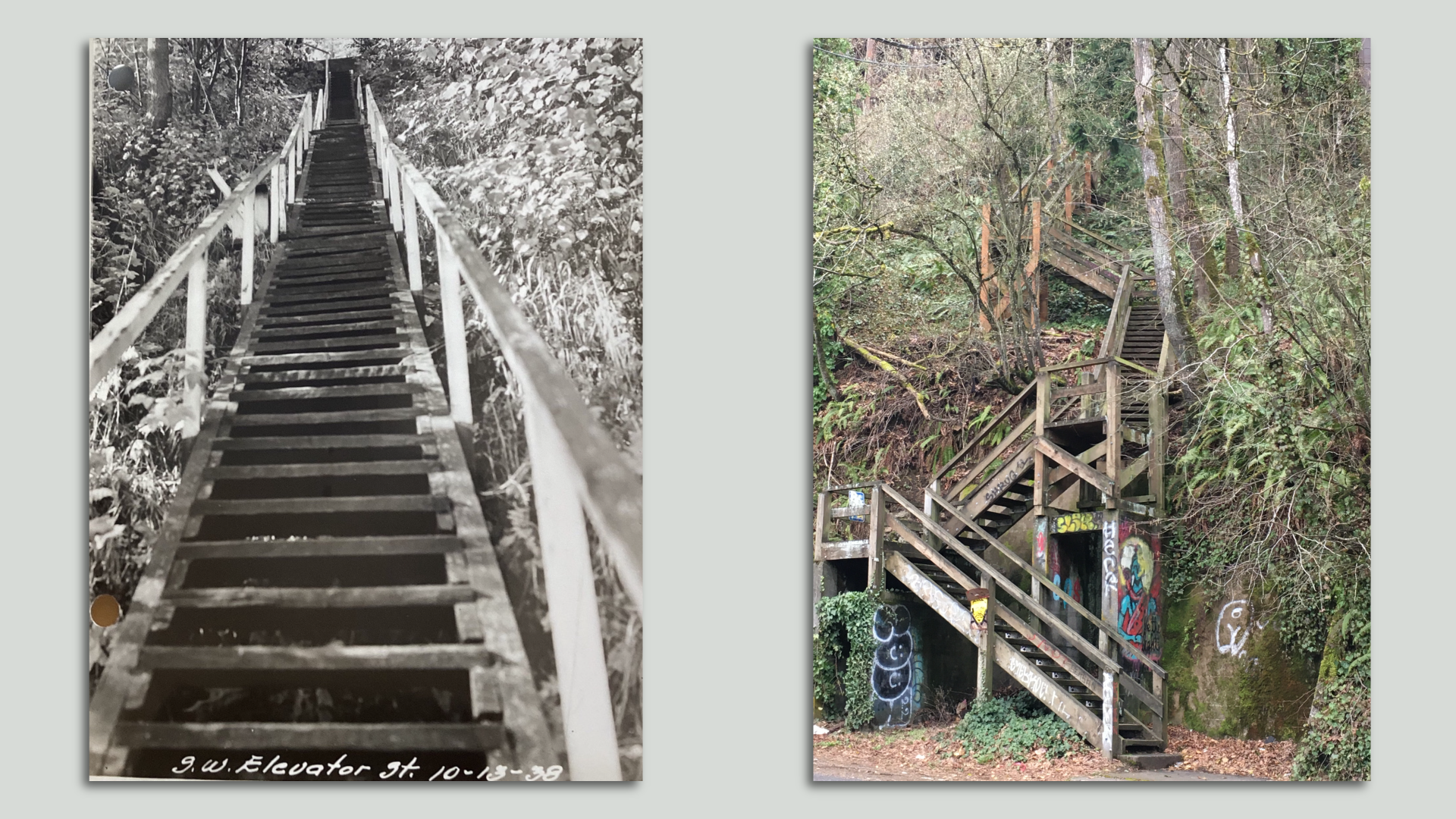 Not for the faint of heart, this seemingly hand-built set of 203 stairs scales a forested cliff. Showing some rot, but no steps sag or shake. Last rebuilt in 1984.
Great for: An urban adventure.
Pro tip: From the top, wander steep residential streets and catch views from various corners. Land at the Vista Spring Cafe.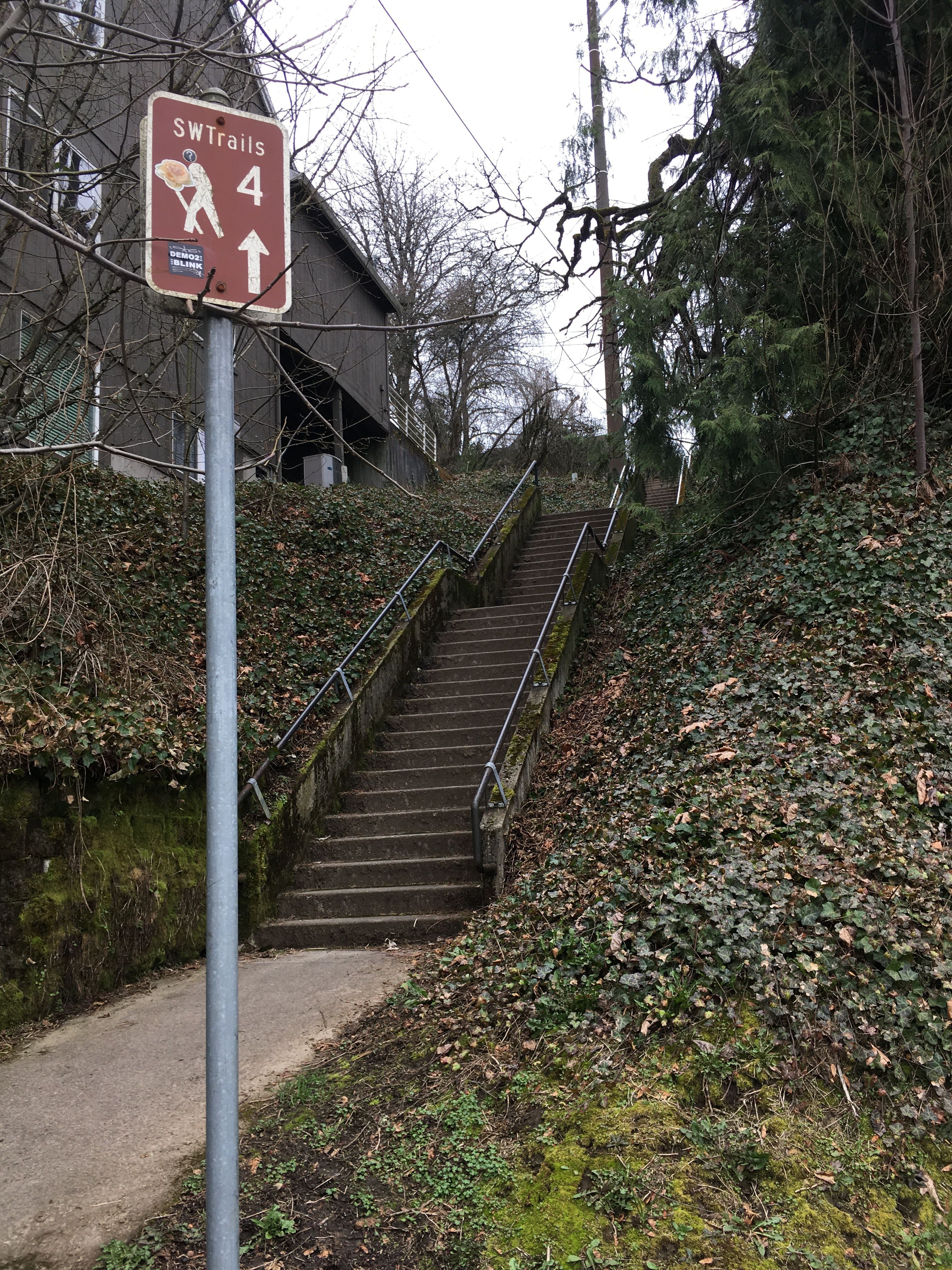 River, city and mountain views. Just 101 steps, but the count is deceptive because there are so many ramps.
Great for: Backpacking training. Seriously, even the ramps are relentlessly steep.
Plus: a treasure hunt. Can you spot the dolls in a window? Find the heel (or hoof?) prints in the concrete?
Pro tip: This stairway is part of a SWTrails route. Look for the brown signs.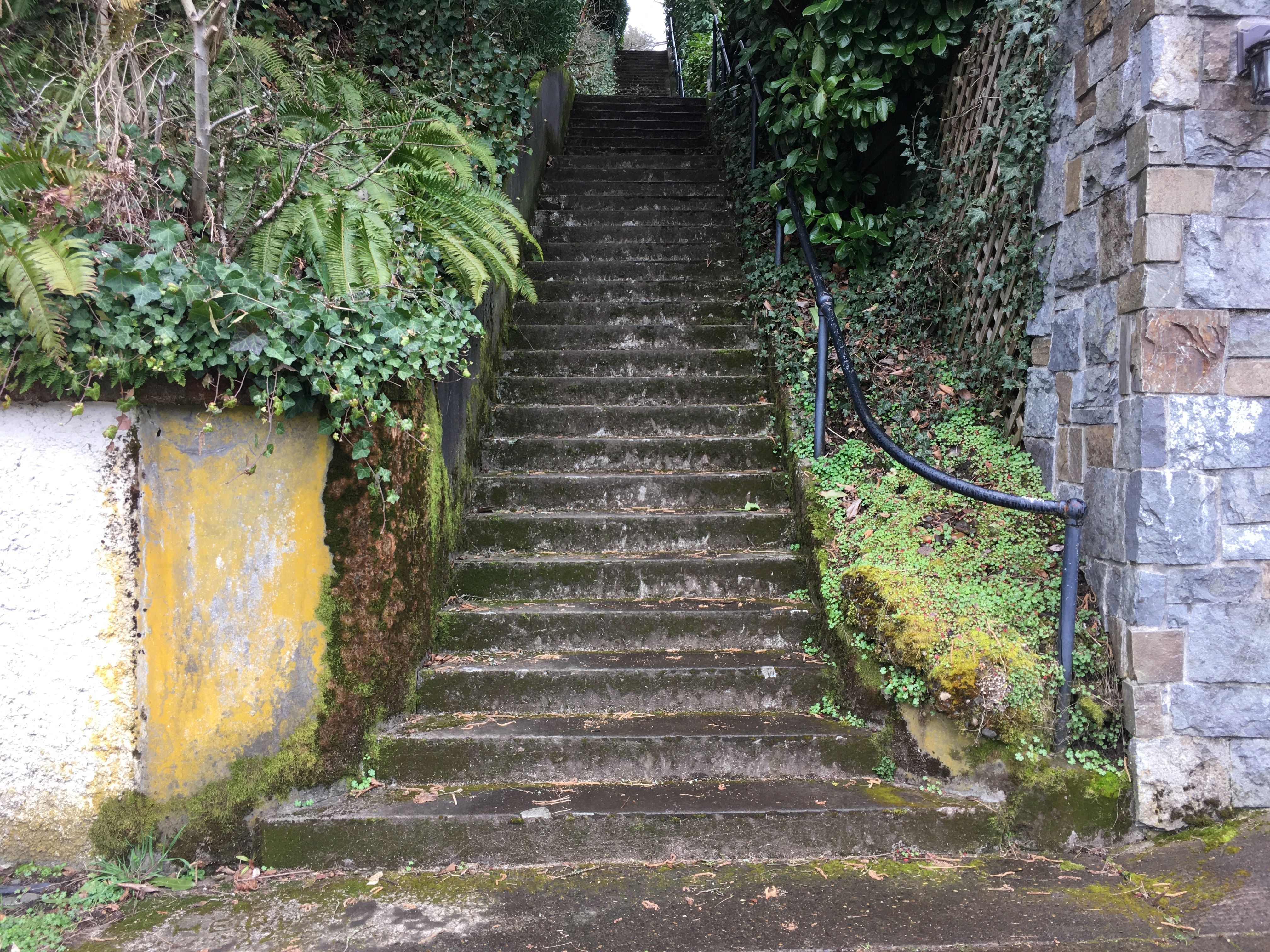 Mossy and quiet, these 73 steps feature an original water trench running at shoulder height.
Great for: Admiring the green that can grow out of Portland concrete.
Pro tip: There are at least nine more sets of public stairs within a half-mile of here.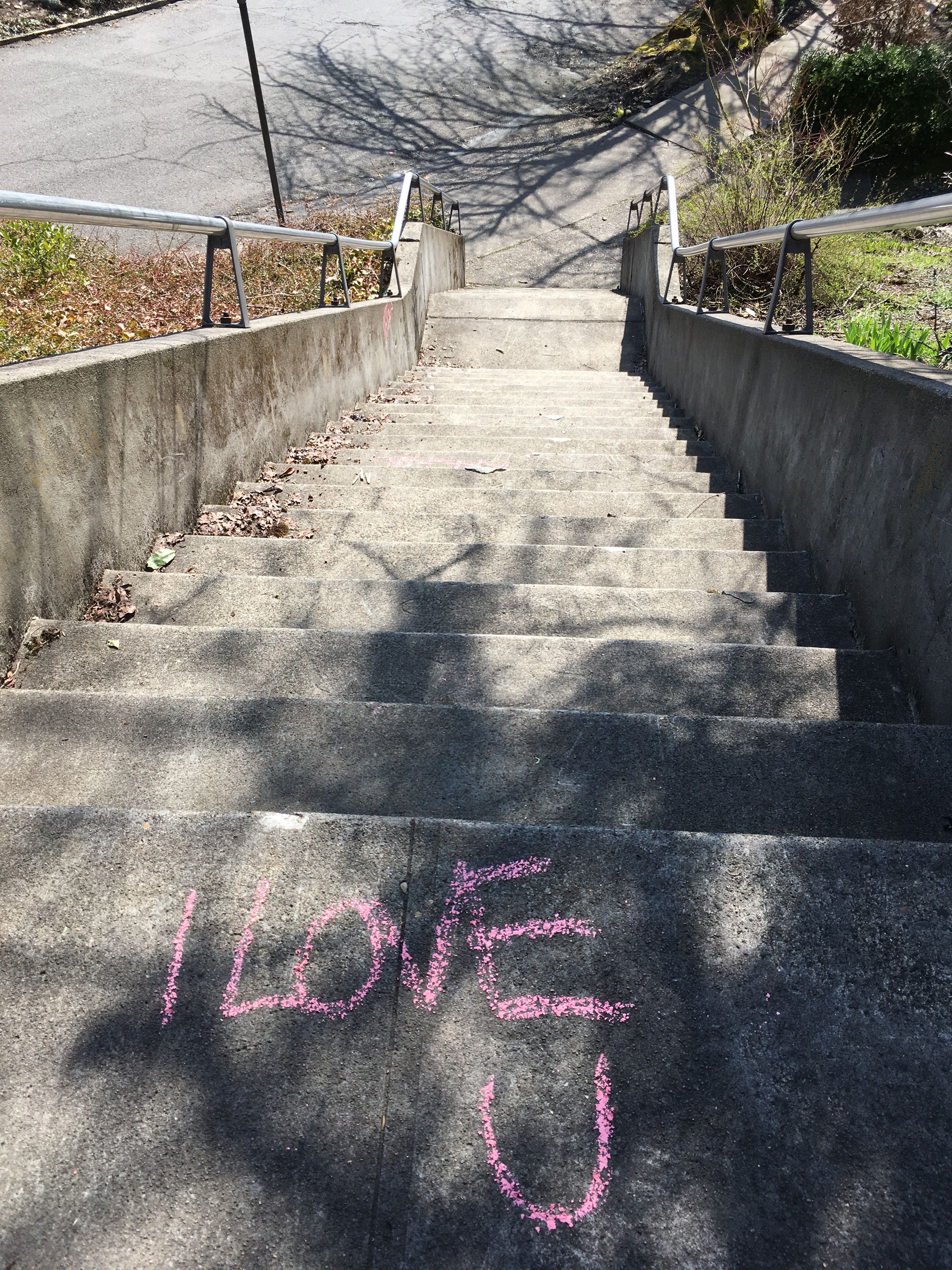 I think of the nine staircases running up and down this steep outcropping as stitching neighborhoods together. The flight at the end of 49th and Wistaria Drive offered a little impromptu art recently.
Great for: Cross-training. The riser height and distance of these 30 steps are just right for wind sprints.
Pro tip: Read "Portland Stair Walks" by Laura O. Foster for a lovely amble that covers all Alameda Ridge stairs, or the now-vintage "Portland's Little Red Book of Stairs" by Stefana Young for other favorites.
More Portland stories
No stories could be found
Get a free daily digest of the most important news in your backyard with Axios Portland.