Best chocolate chip cookies in Portland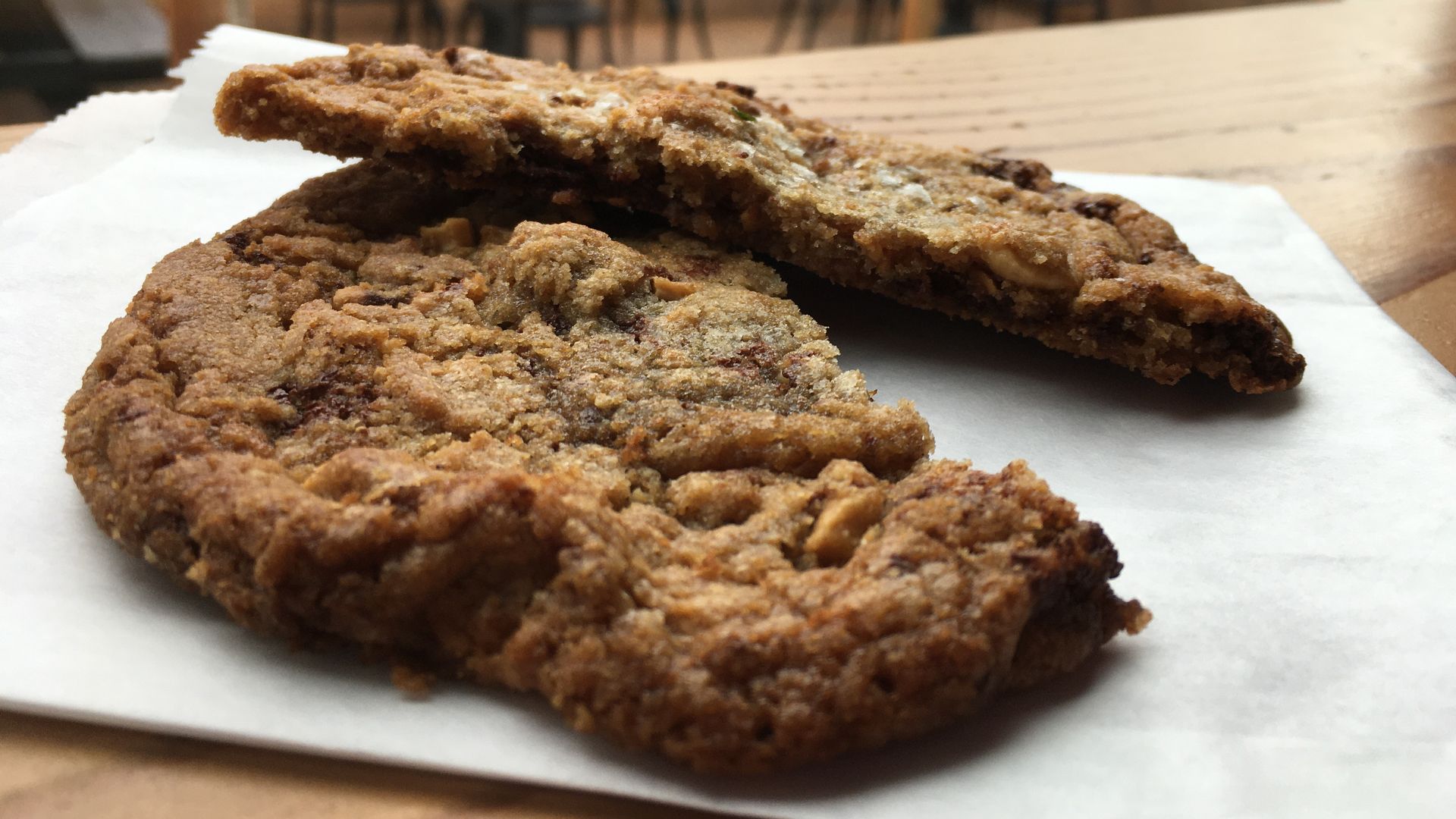 Food is such a great way to explore Portland, and sometimes food = 🍪, right? All these are delicious, though very different.
Context: This is by no means a comprehensive list. Just six fabulous options. What are your favorites? Tell us at [email protected].
I raised my eyebrows when my Axios colleague Hadley Malcolm claimed that a pizza place makes Portland's best chocolate chip cookie. But these are goooooood.
Finely chopped hazelnuts are the backbone and the texture has something for everyone, bendy in the middle with a crisp, knobbly edge.
Cost: $4.50 each
No day-olds — any not sold go into their brown butter ice cream.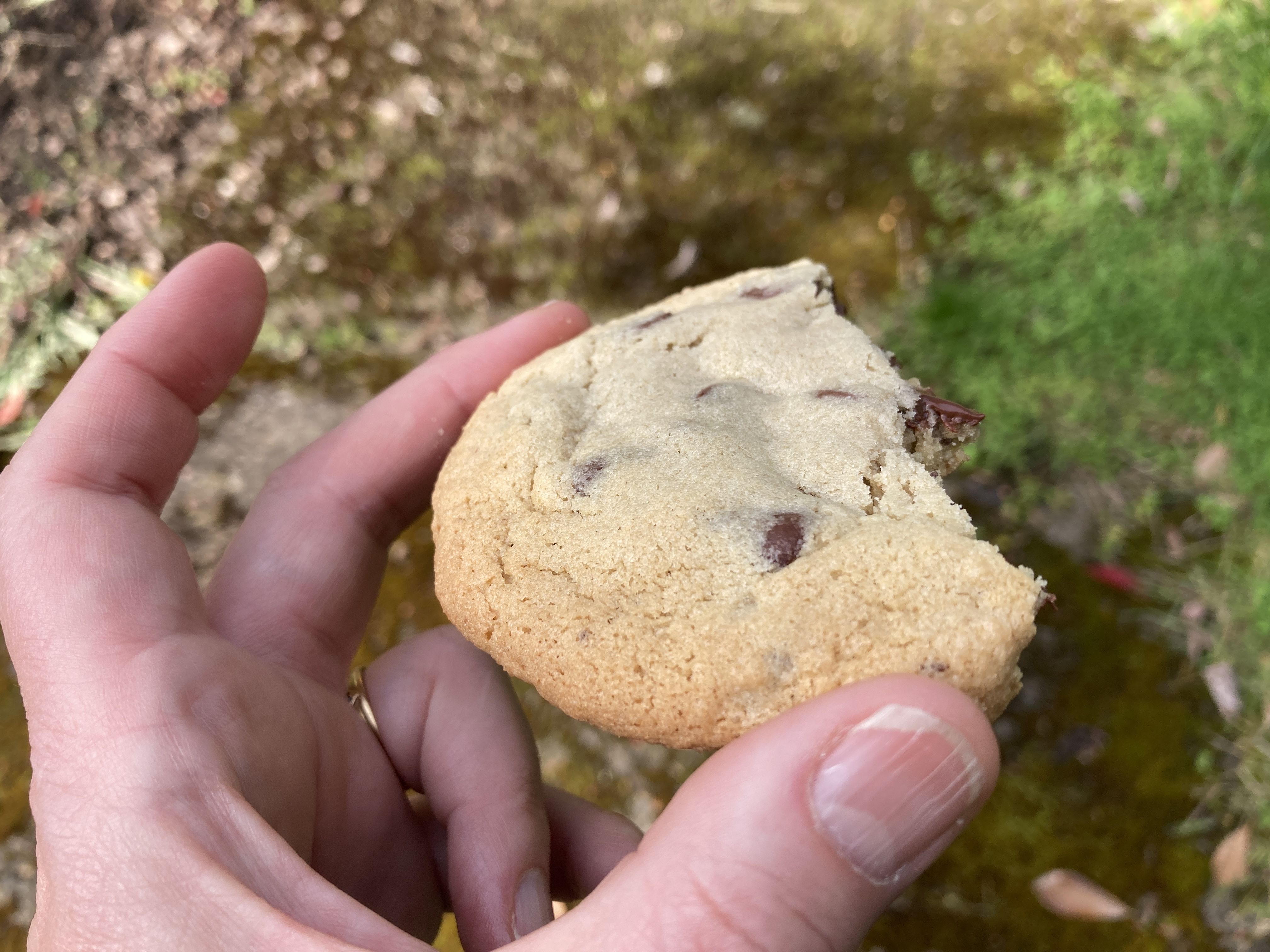 They nailed the crisp, I thought, biting the edge of a cookie about a half-hour out of the oven. The middle — packed with soft, sweet chocolate — had a completely different, melt-in-your-mouth texture.
Many treats here are also vegan.
Details: Only takeaway. Cost: $2.75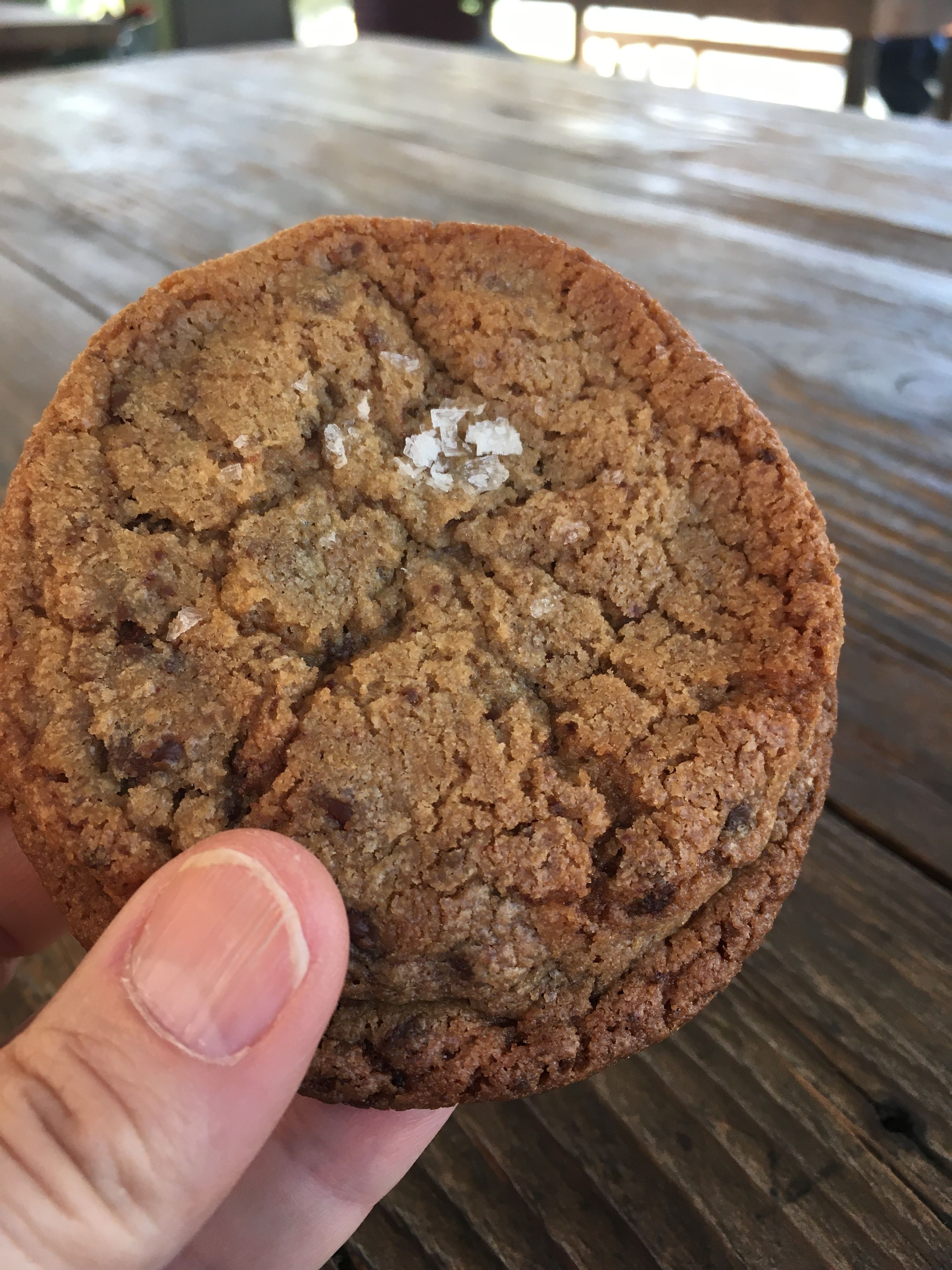 You can almost taste the crystalline structure as this very sweet, compact cookie breaks in your mouth.
More crispy than flexy, but not to the point that it snaps when you bite.
Pro tip: $3 a cookie, and no tip screen here. It's built into the prices at this employee-owned cafe. (They also offer sliding scale meals.)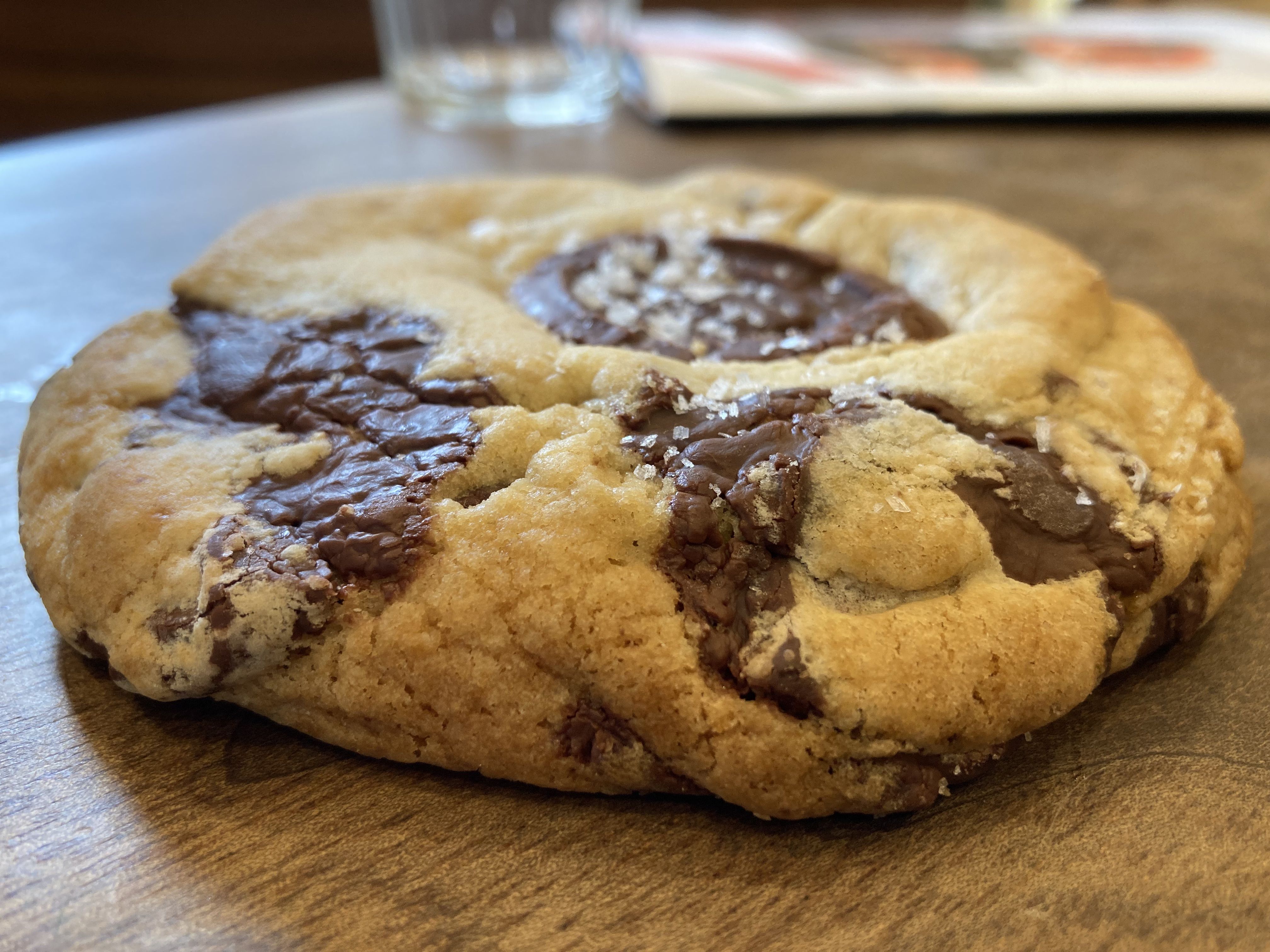 Jen uses chocolate discs, not chips. Her cookies are soft and chewy, with a distinct, almost nutty flavor and a generous pinch of salt.
The wholesale bakery is open to anyone just on Saturday mornings, 9am-1pm.
Pro tip: Go around 11:30, when the line shortens considerably.
Cost: $4.50
5. Gabriel's Bakery in Sullivan's Gulch (and local farmers markets)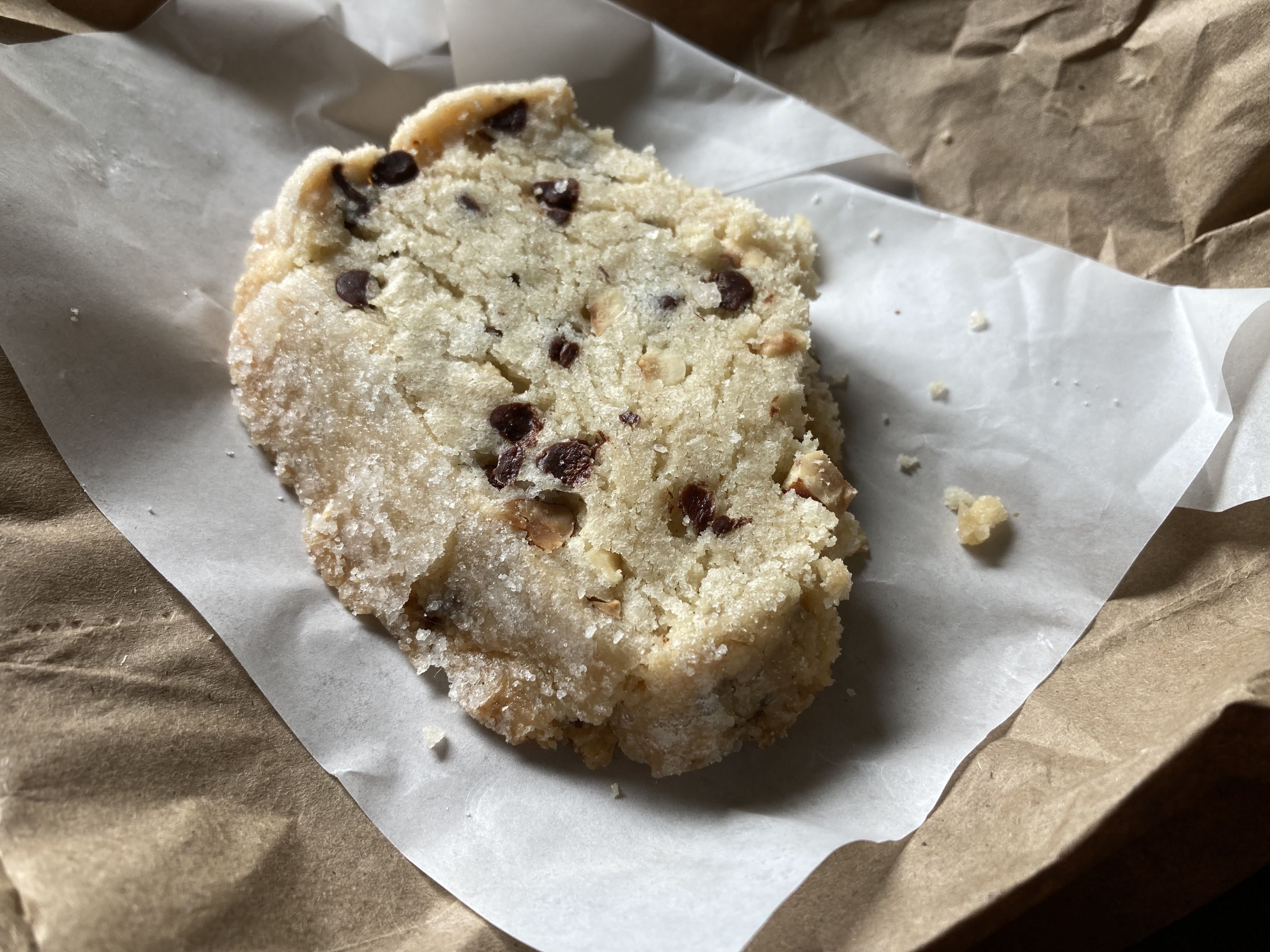 This triangle-shaped, chocolate hazelnut butter cookie turned out to be my favorite. Lovely crumble and so aromatic!
You taste the chocolate even before you get a bite in your mouth.
I didn't even notice the sugar crust until I got home. Bonus!
Cost: $2.50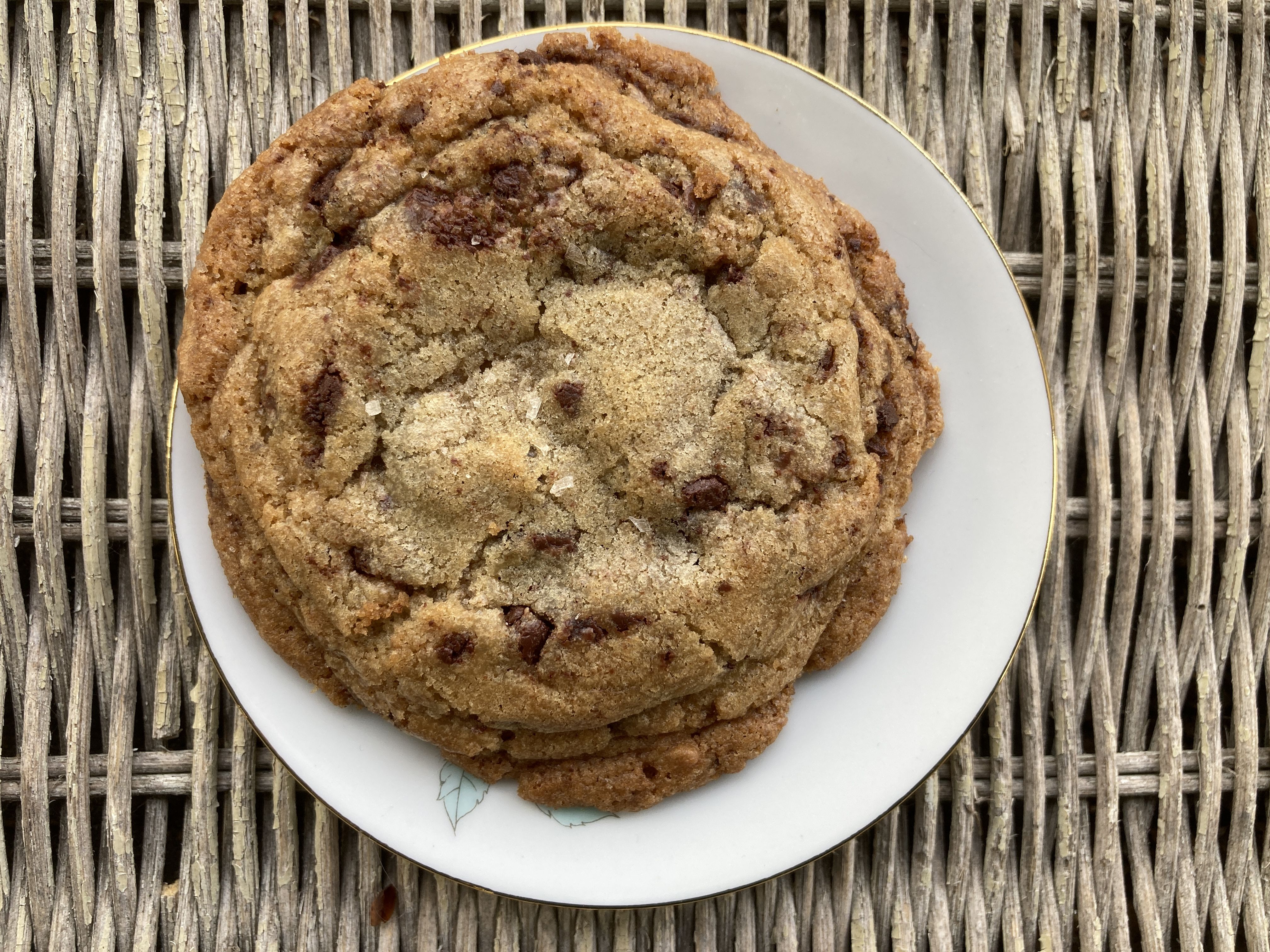 Buttery deliciousness is this cookie's overall sensation. The top crust is thin and dang near perfect; inside, it's more like eating cookie dough.
The chocolate doesn't stand out as much as it joins the flavor fest.
Pro tip: Break off the nubbly edges for a tidbit to whet your appetite.
Cost: $3.50
Of note: This cookie ranked #1 in Portland Monthly's recent cookie list.
More Portland stories
No stories could be found
Get a free daily digest of the most important news in your backyard with Axios Portland.