The last time abortion was on the ballot, Arizona voters protected it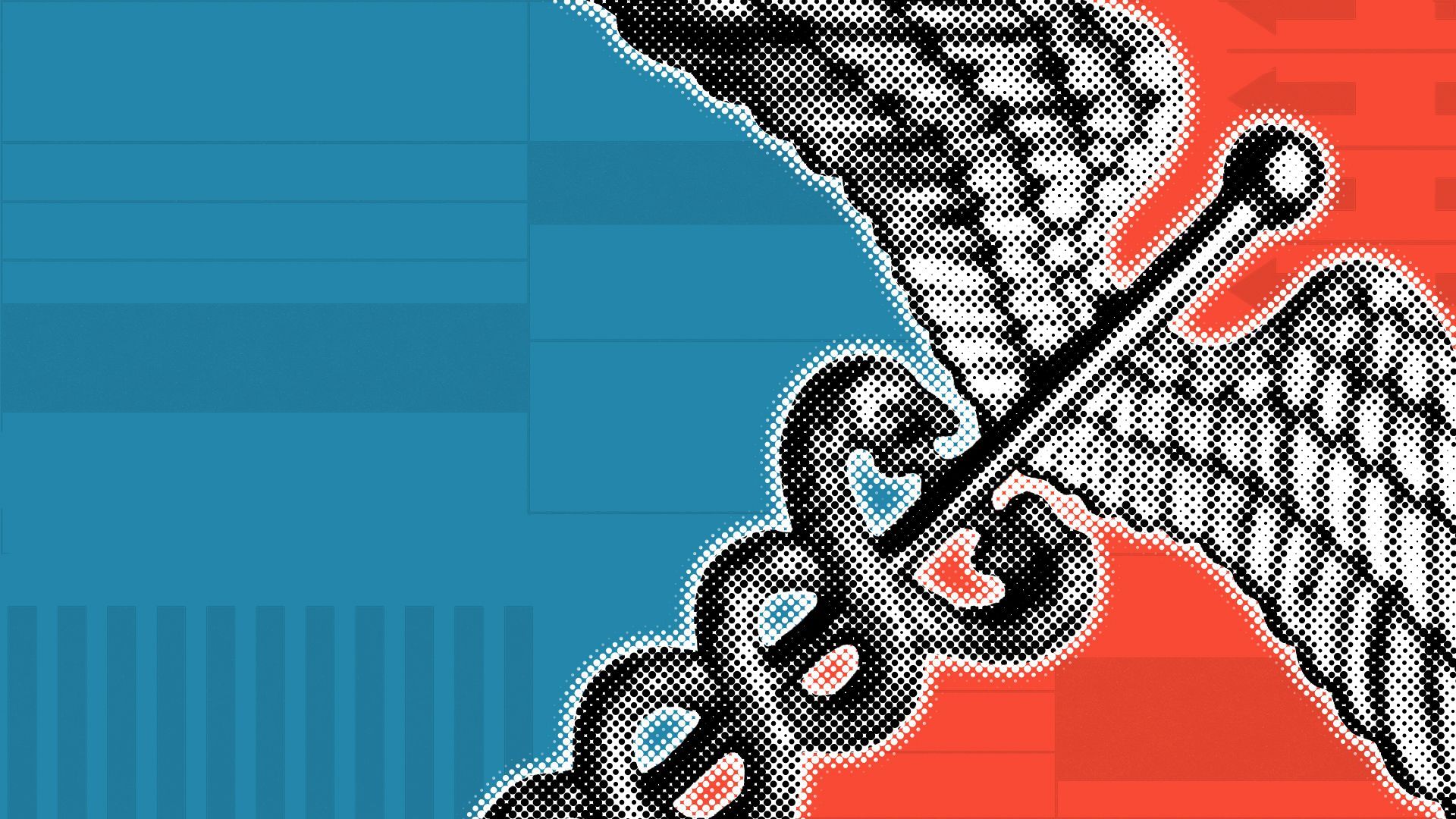 Next November, abortion rights advocates plan to ask Arizona voters to expand and protect the right to abortion in the state constitution.
And it won't be the first time Arizona voters have been asked to weigh in on the issue.
Flashback: In 1992, voters overwhelmingly rejected the Preborn Child Protection Amendment, which would have outlawed all abortions except in instances of rape or incest or the need to save the life of the mother.
The ballot initiative came on the heels of the Planned Parenthood v. Casey U.S. Supreme Court decision, which upheld Roe v. Wade, but provided more opportunity for states to enact restrictions on abortion.
The intrigue: Anti-abortion groups haven't run another ballot initiative since the 1992 loss and instead pushed bills to regulate abortion through the Legislature.
"They don't want the voters to decide this issue because they know what the result will be," NARAL senior adviser Jodi Liggett told Axios Phoenix.
Zoom in: Liggett said even in the '90s, when Arizona was a conservative stronghold, voters had the "don't tell me what to do" and "mind your own business" sentiments that she still believes govern voter decisions here today.
Catch up quick: The Arizona Abortion Access Act needs at least 383,923 valid signatures from voters by July 3, 2024, to qualify for next November's election.
It would permit abortions up to the point of fetal viability, around 24 weeks of pregnancy, which was the law in Arizona prior to last year.
Abortions would be permitted past that point to "protect the life or physical or mental health" of the mother.
Of note: Abortion is currently outlawed after 15 weeks in Arizona.
Between the lines: Arizona looks a lot different today than it did 31 years ago.
Fewer than 4 million people lived in the state then. Today, our population is more than 7 million. Nearly 4.5 million live in Maricopa County alone.
Our growing population has made once solid-red Arizona a swing state, and the Supreme Court's overturning of Roe v. Wade last year has been credited with flipping several statewide seats blue.
The other side: Cindy Dahlgren of the Center for Arizona Policy tells Axios Phoenix abortion rights groups have changed their messaging since 1992, and that will bode poorly for them if the Arizona Abortion Access Amendment qualifies for the ballot next year.
The previous message was abortion should be "legal, safe and rare." Now, abortion rights groups want "unrestricted, unregulated, on-demand" abortions, she says.
The proposed ballot initiative provides "vague, wide and broad" exemptions that would allow providers to perform abortions well past the Roe v. Wade standard of 24 weeks, Dahlgren says.
What they're saying: "If Arizonans are given the full story, they'll learn what they are losing in this amendment and I think they will reject it," she says.
The big picture: Since the fall of Roe v. Wade, abortion rights groups have seized victory in a handful of states.
Most recently, Ohio voters rejected an initiative that would have raised the threshold for amending the state's constitution from a simple majority to 60%.
Though the measure did not specifically mention abortion rights, it was largely seen as an effort to prevent a proposed amendment protecting abortion access from succeeding in another ballot initiative set for November, Axios' Adriel Bettelheim and Jason Millman report.
More Phoenix stories
No stories could be found
Get a free daily digest of the most important news in your backyard with Axios Phoenix.