Years of restrictions create hurdles, raise costs for citizen initiatives in Arizona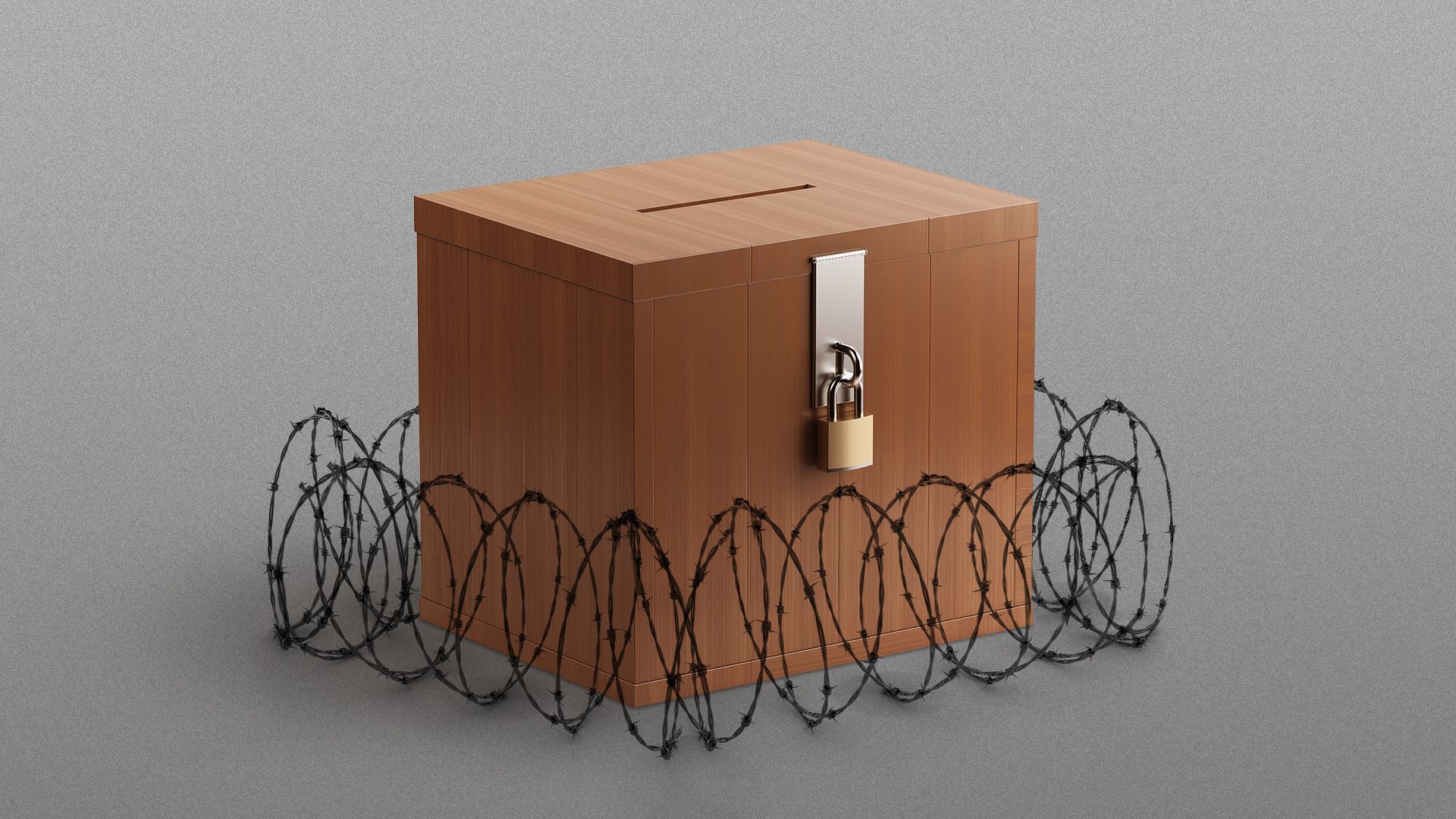 The campaign for the recently filed citizen initiative to enshrine abortion rights in the Arizona Constitution will have to contend with a slew of restrictions that GOP lawmakers have enacted over the years.
State of play: During the past decade or so, Republicans established laws making it more expensive and difficult to get citizen initiatives and referenda on the ballot, and easier to kick them off the ballot.
Why it matters: The abortion initiative campaign kicked off last week when advocates filed the Arizona Abortion Access Act.
Driving the news: Ohio voters overwhelmingly rejected a proposal last week that would have required a 60% vote, rather than a simple majority, to amend the state constitution.
Catch up quick: Among the more onerous restrictions imposed on citizen initiatives in Arizona in recent years are laws that:
Apply a legal review standard known as "strict compliance," allowing the courts to disqualify initiatives from the ballot based on relatively minor technical defects;
Prohibit petition circulators from being paid on a per-signature basis;
Require judges to throw out signatures collected by any petitioner who fails to appear in court if subpoenaed as part of litigation challenging a proposed ballot measure. Many petitioners travel from state to state for different campaigns, making it difficult to return to Arizona for lawsuits.
Zoom in: Drew Chavez, owner of the signature-gathering firm Petition Partners, tells Axios Phoenix that some of the laws are too vague and open to interpretation in court, and registration requirements for petition circulators are particularly burdensome because signatures they collect can be rejected for minor violations.
The restrictions have substantially increased the cost of putting initiatives on the ballot, he said.
Chavez estimated it'll cost $7 million to $10 million for the abortion initiative to qualify for the ballot, compared with about $2.5 million it would've cost prior to 2017.
Some of those cost increases are due to inflation and the labor market, he says, but much is driven by the new restrictions.
The intrigue: Citizen initiatives and referenda are primarily used by Democrats to pass laws that can't get through the Republican-controlled Legislature, or to reject GOP-led bills.
Between the lines: Republicans argue heightened restrictions on citizen initiatives are warranted because voter-approved laws are difficult to amend due to an Arizona Constitution provision known as the Voter Protection Act.
The act requires a three-fourths supermajority in both legislative chambers to amend a voter-approved law, and changes must "further the purpose" of the measure.
What's next: Voters next year will decide the fate of a proposal that would require citizen initiatives to collect a minimum number of signatures from each of Arizona's 30 legislative districts to qualify for the ballot.
More Phoenix stories
No stories could be found
Get a free daily digest of the most important news in your backyard with Axios Phoenix.