Gov. Katie Hobbs and GOP leaders tout budget progress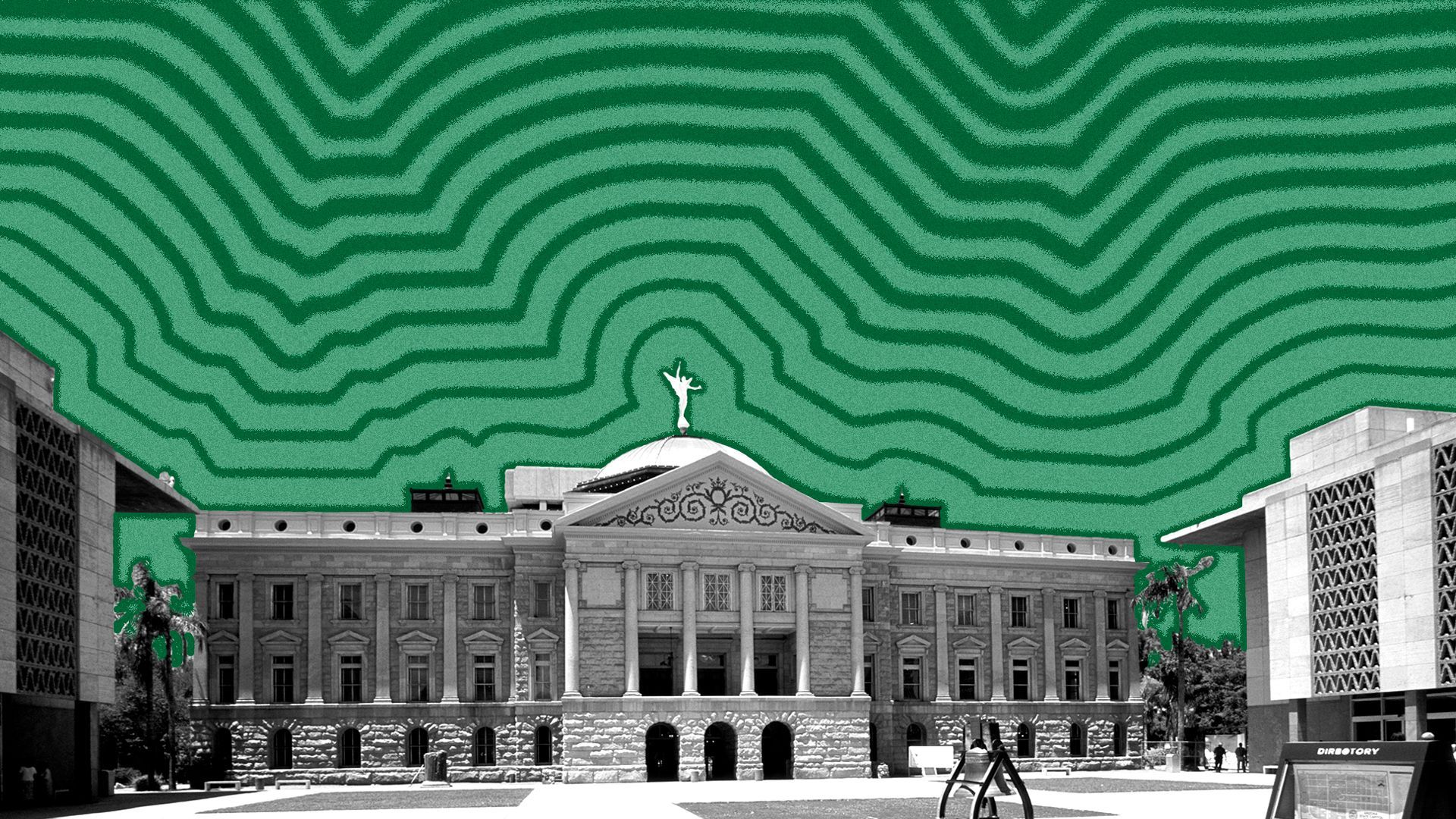 House Republicans are suddenly without the 31st member they need to pass bills on a party-line vote.
Catch up quick: They're short-handed following the expulsion of Rep. Liz Harris, but it doesn't mean legislative business will grind to a halt.
A similar situation arose in 2019, when then-Speaker Rusty Bowers put some House business on hold as they waited for a mid-session vacancy to be filled.
State of play: House Speaker Ben Toma, R-Peoria, says that after Harris' expulsion on Wednesday, lawmakers need time to talk through budget issues anyhow, so losing the 31st GOP vote won't have much of an impact.
The House and Senate are taking next week off and won't return to the floor until April 25, but they'll still be working on the budget and other matters during the spring break, Senate GOP spokesperson Kim Quintero tells Axios Phoenix.
What's next: The budget is the only thing legislators legally must accomplish each year, and negotiations between the Republican-controlled Legislature and Democratic Gov. Katie Hobbs got off to a rocky start.
GOP lawmakers sent Hobbs what they dubbed a "continuation budget" that would largely maintain current spending levels..
They said the plan would ensure a budget is in place if the two sides can't reach an agreement by the start of the next fiscal year on July 1.
Hobbs promptly vetoed the bills.
Between the lines: The outlook has gotten a little better since then. Hobbs told reporters on Wednesday she's been meeting with legislative leadership and believes they're "very close" to a bipartisan agreement.
"I don't think anyone thought we would be at that place in the first 100 days. And so I'm really encouraged by that," she said.
The other side: Toma tells Axios Phoenix that he's "cautiously optimistic" but that they still have work to do before they come to an agreement on a budget that's structurally balanced and responsible.
"We still have to figure out quite a few details before we're able to leave that room and go back to our caucuses with a total package," he says.
Senate President Warren Petersen, R-Gilbert, also tells Axios Phoenix they have a ways to go, but both sides are working in good faith.
"There's thousands of line items that we've been going through, and we've been making progress," Petersen says, adding, "There's not going to be a budget unless we put it on her desk. And there's not going to be a budget unless she signs it. I think both parties recognize that."
As of Thursday, for the first time, Hobbs had signed more bills than she'd vetoed, putting her signature on 10 bills to bring her total to 53.
Hobbs also vetoed 10 more measures as of Thursday afternoon, including: legislation to legalize silencers for firearms; designating drug cartels as terrorist organizations; prohibiting cities from taxing people using blockchain technology; banning ranked-choice voting; and criminalizing organizations that participate in human smuggling, a bill, the governor said, that could've been used to target groups that provide aid to immigrants.
Those 10 bills brought Hobbs' total to 48 vetoes, past former Gov. Janet Napolitano's 2006 total of 42, but short of her record of 58 in 2005.
More Phoenix stories
No stories could be found
Get a free daily digest of the most important news in your backyard with Axios Phoenix.