Philadelphia City Council candidate Q&A: Meet Kendra Brooks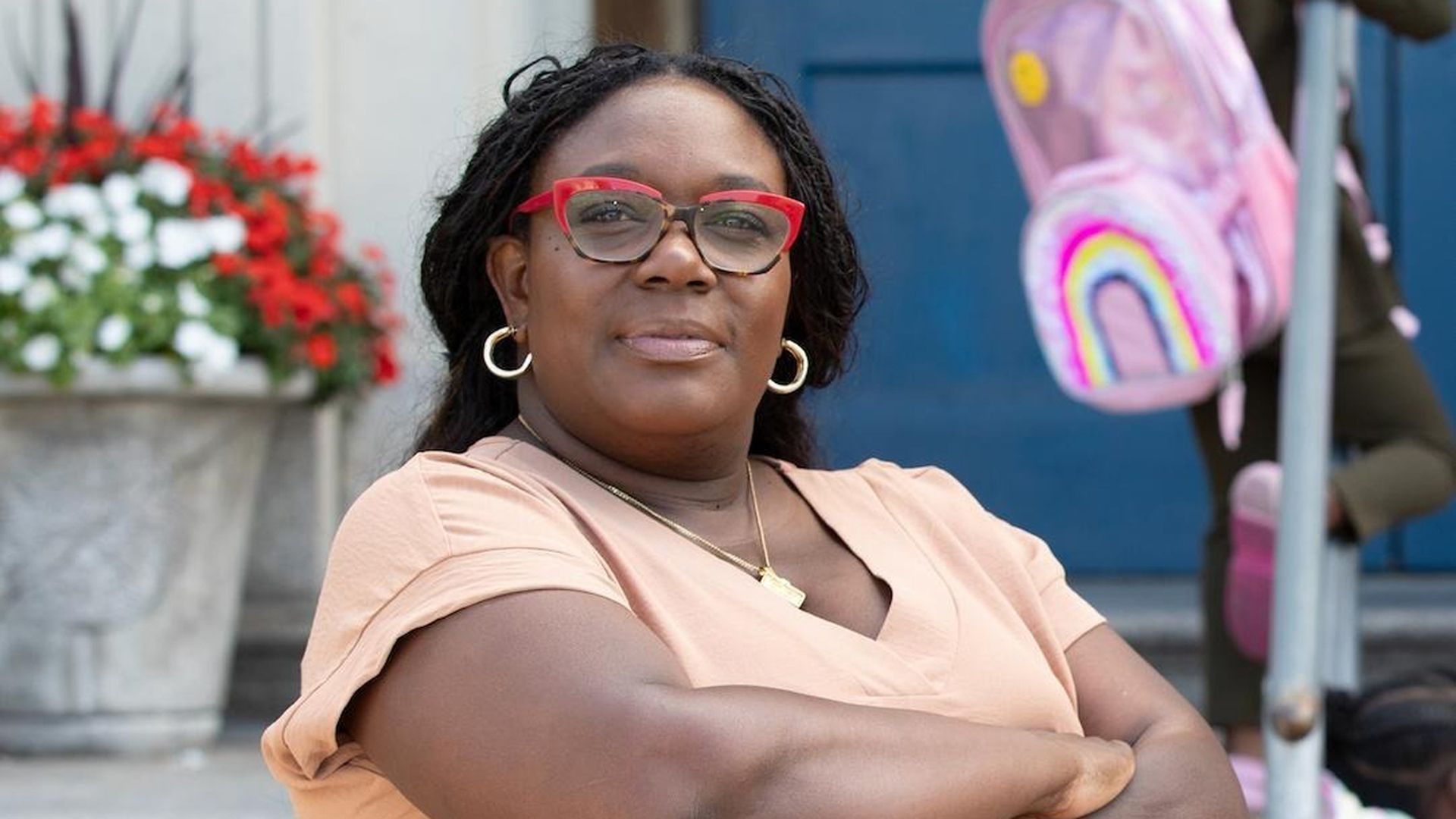 City Councilmember Kendra Brooks is a Working Families Party member running to defend her at-large City Council seat.
The candidate: Brooks won her first election in 2019 and lives in Nicetown.
During her first term, she spearheaded a campaign to preserve community gardens from sheriff's sales by purchasing the sites and has backed several progressive policies like rent control.
How it works: Seven at-large City Council seats are up for election this year, though voters only cast a ballot for their top five candidates. In addition to the four minority party candidates, five Democrats are also running.
Five at-large seats are reserved for the "majority" party, per the city's charter. Democrats have held these seats for decades given their voter advantage in the city.
The two remaining seats are reserved for the highest vote-getters in a minority party, in this case either Republicans or the Working Families Party.
Axios asked Brooks, and all City Council candidates, a list of questions to get to know her better:
💼 What are your past jobs: Community organizer, restorative practitioner, a home health aide
🍽️ What's your favorite Philadelphia restaurant: Breakfast Boutique
🛒 Where do you shop for groceries? Save-A-Lot, Aldi and Instacart
🏛️ Favorite Philadelphia building: Philadelphia Museum of Art
Favorite Philly athlete (past or present) and why? Jahri Evans, a retired New Orleans Saints player who is from Philly.
🚗 Savesies: Pro/con? I don't do it but to each their own.
🐶 What is one fun thing voters don't know about you? I love being a grandmother and having a granddog makes it an even bigger treat!
Do you support the 76ers proposal to build a new arena in Center City, in one sentence?
❌ No: No one from the 76ers organization has talked to my office about it and as the proposal currently stands, there has not been enough answers or serious engagement with the residents and small businesses in Chinatown.
✍️ Sum up the state of the city in five words or less. Republicans out, Working Families in.
💡 What's 1 big idea that would be a game-changer for Philly in one sentence or less? Schools should implement restorative practices that foster community and empower students to learn and grow when they make mistakes.
🚨 What's 1 big idea you have to address the gun violence crisis in one sentence? If we are going to turn the page on the disinvestment in Black and brown neighborhoods that drives poverty and gun violence, we need to completely rethink how we deliver city services in our most impacted neighborhoods.
🗳️ And, of course, why are you running for City Council, in two sentences or less? Change doesn't just happen, the people make it happen and during my first election, we bet on ourselves and changed this city for the better.
My work is not done and I'm ready to keep doing what I love in representing the people of this city to the fullest.
👉 Read Axios Philadelphia's other candidate questionnaires for at-large City Council races.
More Philadelphia stories
No stories could be found
Get a free daily digest of the most important news in your backyard with Axios Philadelphia.