Philadelphia City Council candidate Q&A: Meet Drew Murray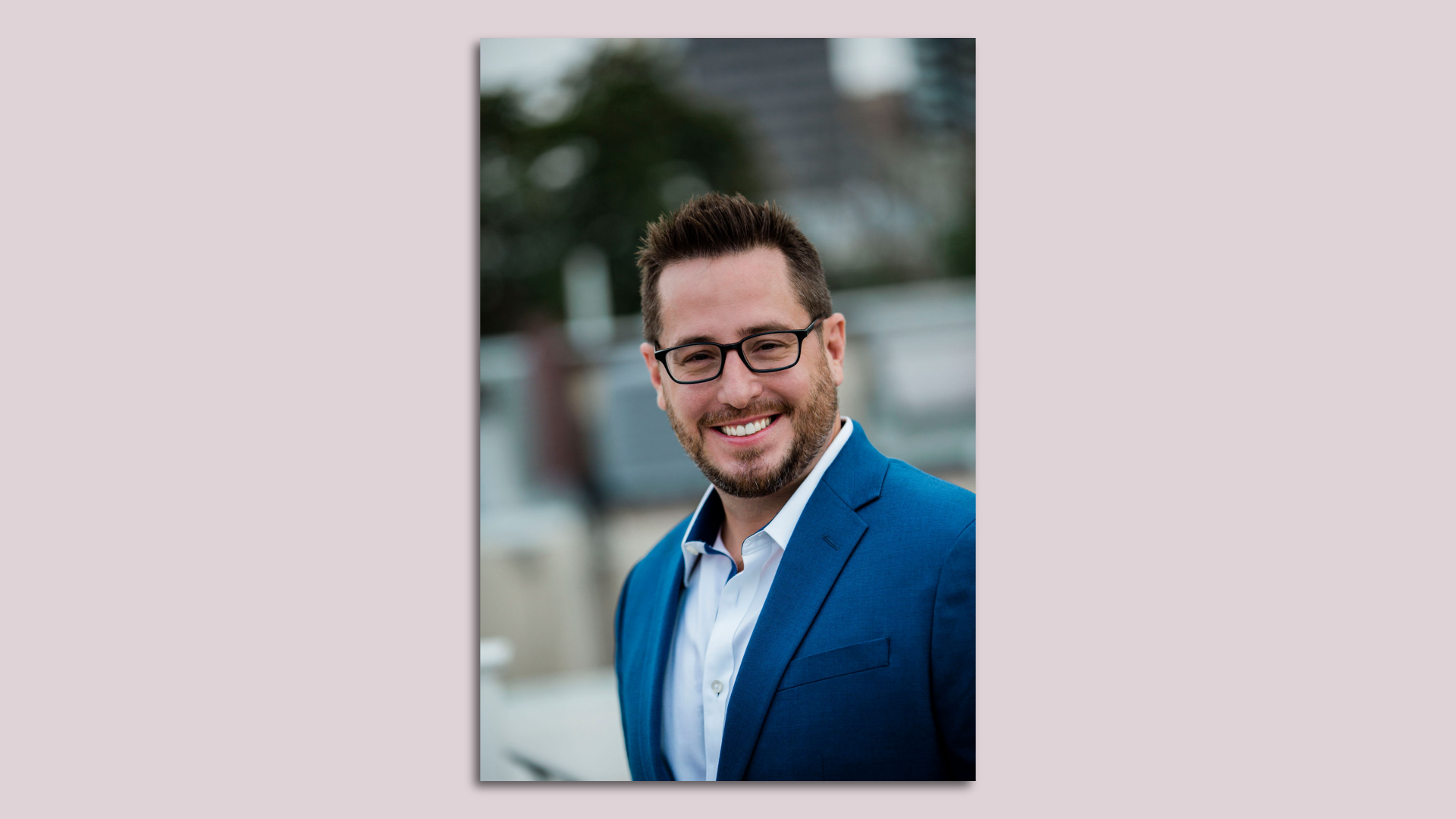 Drew Murray is a Republican running for an at-large City Council seat.
The candidate: Murray lives in Logan Square and works as a sales manager for a storage-system firm.
He is a Republican ward leader, previously led the Philadelphia Crosstown Coalition, and is a former president of the Logan Square Neighborhood.
A former Democrat, he ran unsuccessfully for City Council twice as a Republican.
How it works: Seven at-large City Council seats are up for election this year, though voters only cast a ballot for their top five candidates. In addition to the four minority party candidates, five Democrats are also running.
Five at-large seats are reserved for the "majority" party, per the city's charter. Democrats have held these seats for decades given their voter advantage in the city.
The two remaining seats are reserved for the highest vote-getters in a minority party, in this case either Republicans or the Working Families Party.
Axios asked Murray, and all City Council candidates, a list of questions to get to know him better:
💼 What are your past jobs: N/A
🍽️What's your favorite Philadelphia restaurant: Cherry Street Tavern
🛒Where do you shop for groceries? Giant and Trader Joe's
🏢 Favorite Philadelphia building: City Hall
🚗 Savesies: Pro/con? I would leave this one up to the neighborhood, and I believe there are much more pressing issues facing Philly.
🏈 Favorite Philly athlete (past or present) and why? Brian Dawkins. I love his passion for the game. Go Birds!
🐈 What is one fun thing voters don't know about you? I have four cats.
In one sentence, do you support the 76ers proposal to build a new arena in Center City?
✅ Yes: The arena will bring thousands of jobs and bring life to an area of Center City that desperately needs activity and foot traffic.
✍️ Sum up the state of the city in five words or less. City of passion and neighborhoods.
💡 What's 1 big idea that would be a game-changer for Philly in one sentence? Modifying the real estate tax assessment system to be tied to cost of living adjustment and actual market value instead of comparable properties in the area.
🚨 What's 1 big idea you have to address the gun violence crisis in one sentence? We need to prosecute the laws currently on the books and begin prosecuting all crimes while ensuring that the punishment fits the crime.
🗳 And, of course, why are you running for City Council, in two sentences or less? I am running to serve. I am running to make Philadelphia the best it can be and live up to its incredible potential.
👉 Read Axios Philadelphia's other candidate questionnaires for at-large City Council races.
More Philadelphia stories
No stories could be found
Get a free daily digest of the most important news in your backyard with Axios Philadelphia.