Meet Philadelphia Dem mayoral candidates: James DeLeon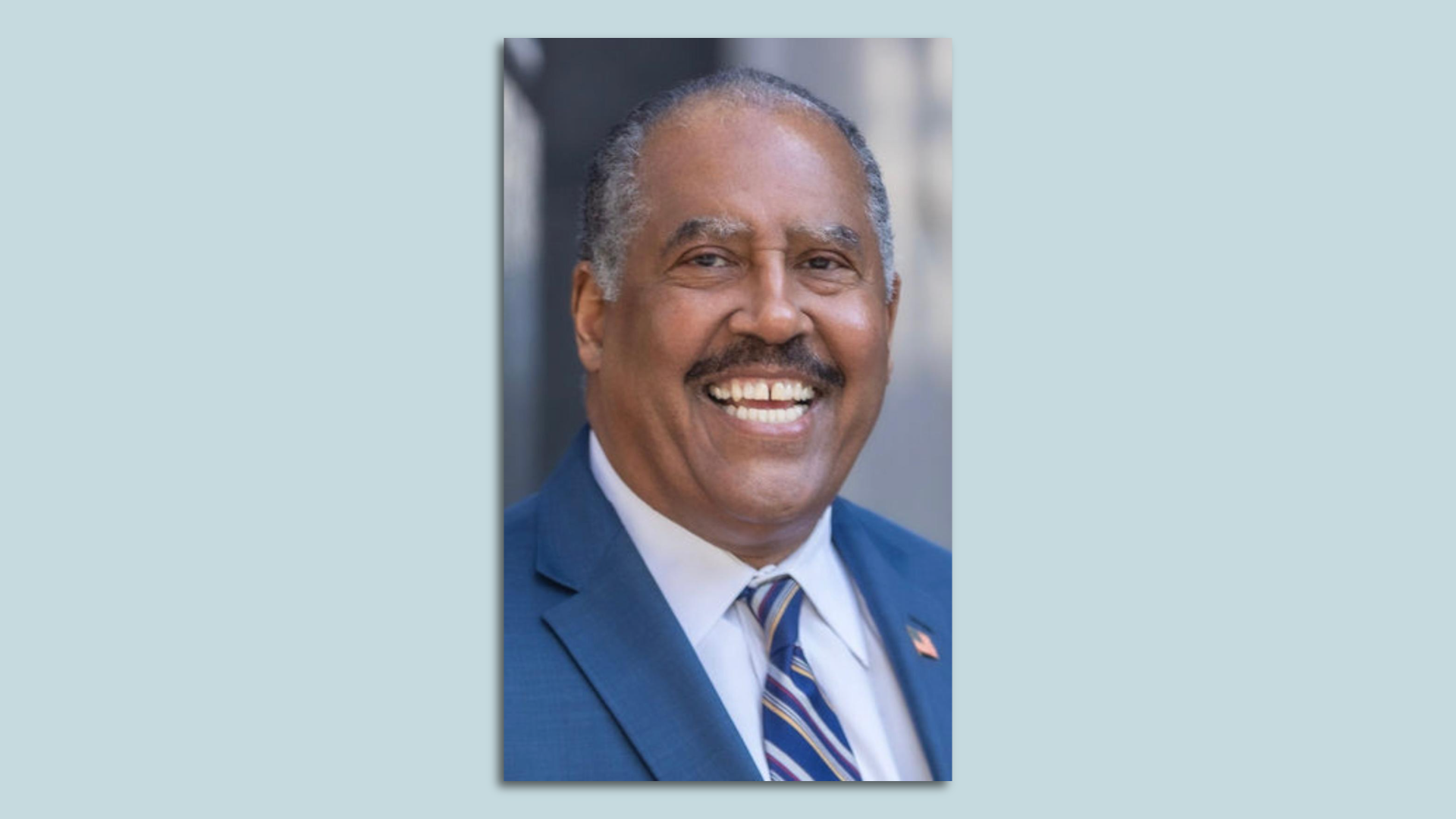 James DeLeon is one of nine candidates running in the Democrats' mayoral primary on May 16. (Read all our candidate questionnaires here.)
The candidate: DeLeon is a lawyer and grew up in West Philadelphia. He previously served as a municipal court judge for more than 30 years.
He previously ran unsuccessfully for positions on higher courts, including the state Supreme Court.
🏡 What neighborhoods have you lived in? Germantown, West Philadelphia, Chestnut Hill, West Oak Lane.
🍽️ Favorite Philly restaurant: Seorabol Korean Restaurant.
🏢 Favorite downtown building: Juanita Kidd Stout Center for Criminal Justice
📺 Favorite Philadelphia TV show: "Have Gun — Will Travel."
💰How much did your property taxes go up last year? $1,000.
🏀 Favorite Philly athlete (past or present) and why? Wilt Chamberlain — best basketball player ever.
🚗 Savesies: Pro/con? Pro — I don't do it, but I understand that a person shoveled their spot and believes they should keep it for at least one day.
🏙 How would you enhance the vibrancy of Center City in the post-pandemic era? I would have street festivals, open air dining, special events and shopping specials.
What's the one moment in your life that most shaped you? When a cop pulled a gun on me in Charleston, South Carolina, because I was riding my brother on my bicycle handlebars. We were 12 and 10, respectively.
🪶 What is one fun thing voters don't know about you? I am an award-winning playwright and my work can be watched on YouTube under "J. Maurice DeLeon."
Sum up the state of the city in 5 words or less. Leaders lack coordination among themselves.
And, of course, why do you want to be mayor? I want to be mayor to save lives, reduce gun violence, fix our schools and create more good paying jobs.
On the issues
Would you increase (⬆️), keep level (⏸️), or decrease (⬇️) the police department's budget?
What's one big idea you have to address the ongoing gun violence crisis?
I'd establish a program called Local Incident Management System, which is a set of policies and procedures allowing the city to enable the necessary responders to manage the root causes of gun violence.
Do you support the 76ers proposal to build a new arena in Center City? Yes (✅) or no (❌)
Explain your answer, in 1 sentence.
The expanding and widening of the streets and roads through Chinatown will destroy Chinatown.
Do you support installing permanent public bathrooms in the city? Yes (✅) or no (❌)
How many would you look to install and in what neighborhoods? (1 sentence or less.)
Six, in neighborhoods that are near transportation centers.
💡 What's 1 big idea that would be a game-changer for Philly? (2 sentences or less)
My Local Incident Management System, where I will declare all gun violence as a "dramatic incident."
That would begin a system of processes and procedures to combat gun violence by enabling the necessary responders to manage more effectively and efficiently the root causes of gun violence.
🪓 What law, tax or program would you scrap immediately, and why? (2 sentences or less)
I'd immediately get rid of the major restrictions imposed on restaurants to expand their businesses to accommodate outdoor dining.
These restrictions are an impediment to our growth as a center for culinary, cultural and social development and activities.
Read Axios Philadelphia's other candidate questionnaires.
Editor's note: This q&a will be updated as primary season continues.
More Philadelphia stories
No stories could be found
Get a free daily digest of the most important news in your backyard with Axios Philadelphia.