Where Penn's disciplinary case against professor Amy Wax stands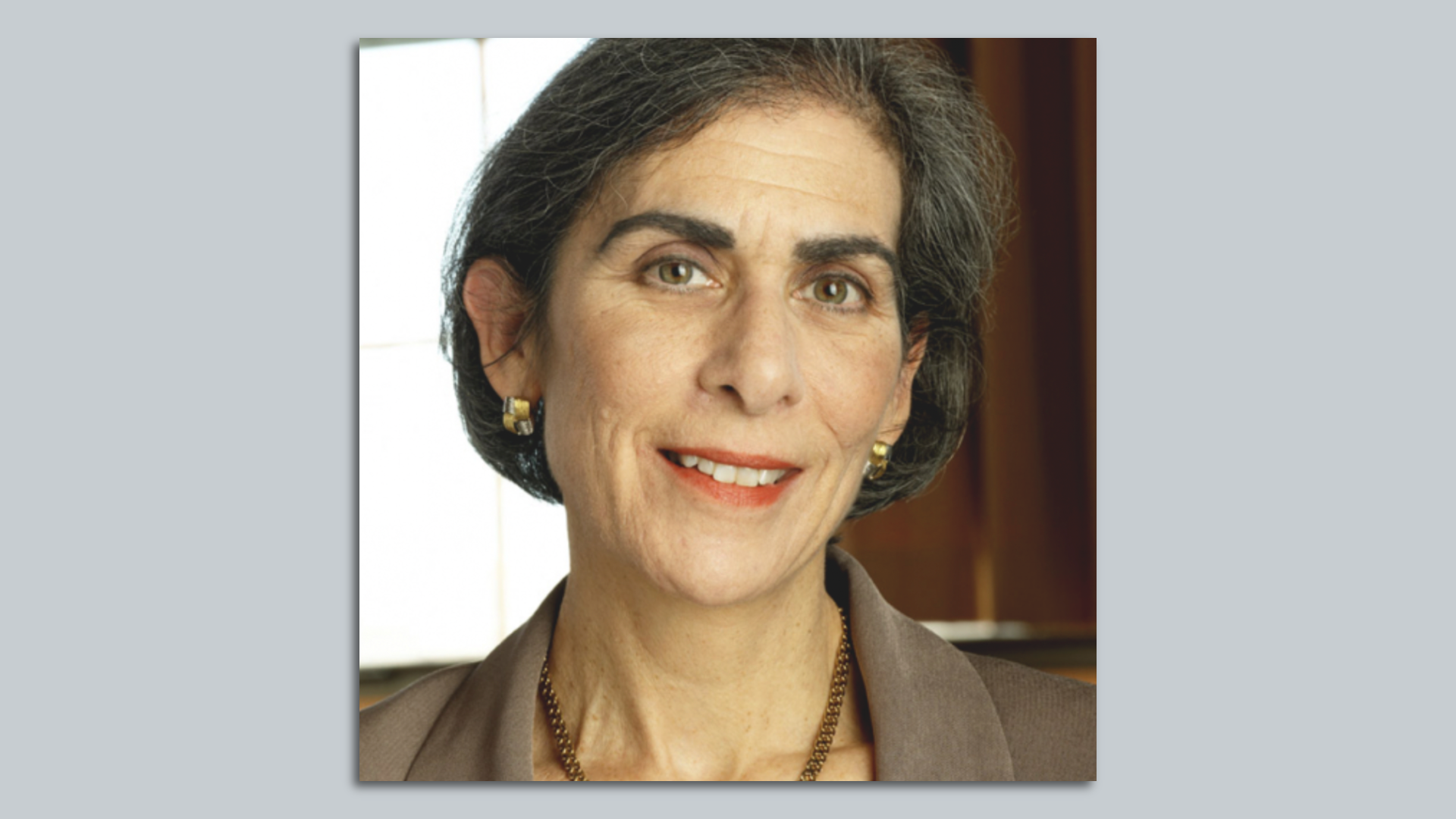 Penn law professor Amy Wax has argued cases before the U.S. Supreme Court, but the one between her and her employer may be the biggest of her life.
Why it matters: Wax's disciplinary case will test the bounds of academic freedom and protections for academics from being punished for their discourse in public and the classroom, experts believe.
Catch up quick: Last year, law school dean Theodore Ruger asked Penn's Faculty Senate to initiate disciplinary proceedings against Wax, saying she invited a white supremacist to lecture to her class and that she made inflammatory comments such as Blacks have "different average IQs" than other races, according to a complaint he filed with the university.
What's happening: Nine months later, the Faculty Senate is still weighing actions against Wax, who could be stripped of tenure or fired.
The university would not comment on where the process stands but Wax herself tells Axios in an email that "no definite date for the disciplinary hearings have been set."
Wax says she and the school are still negotiating the hearings' ground rules.
Wax filed a grievance against Ruger in January that could hold up the proceeding.
She argues that Ruger abused his power and punished her for freely expressing herself and says her case should be handled by bodies outside the Faculty Senate because academic freedom is at issue, per the grievance, which was first obtained by the Daily Pennsylvanian.
The big picture: The university hasn't fired a tenured professor since Rafael Robb admitted in 2007 to killing his wife, the Washington Free Beacon reported. 
Details: The law school dean said that Wax has a "pseudo-scientific vision of white superiority" and called her views "anti-intellectual," per his complaint.
He accused Wax of making "intentional and incessant racist, sexist, xenophobic, and homophobic" comments that eroded students' confidence that they'd be treated without bias.
Ruger also said she breached confidentiality by publicly discussing students' academic performance.
He said he stripped the professor of her first-year law courses after she said during an interview that she could only think of "one or two" Black students who'd graduated in the top half of her first-year course.
The other side: Wax tells Axios that the dean's allegations are "totally false and unjustified by any credible evidence."
"They know they have no legitimate complaints against me," she said. "They are clearly desperate to punish me for my opinions and political views, and they are duplicitous as well."
Between the lines: In 2021, the university hired Daniel Rodriguez, a former Northwestern law school dean, to look into alumni complaints about Wax's conduct.
Rodriguez found "no evidence" from his interviews that she "graded minority students differently, denied them access to professional opportunities … or singled them out for special ridicule or disparagement," his report stated. "Rather, I came away with the impression that it was the content and shape of her very controversial views on matters of race, culture, matters of remedial justice, and related matters, and her fearlessness in communicating these views … that was deeply troubling to many alums."
Zoom out: Wax, who earned tenure in 2001, bills herself as a "race realist" and says she's the victim of "cancel culture" for telling uncomfortable truths about public policies, such as affirmative action and immigration. She has been a regular guest on conservative talk shows like Fox's "Tucker Carlson Tonight."
Student concerns about her first surfaced in 2017 after she co-wrote an op-ed for the Philadelphia Inquirer in which she argued that "all cultures are not equal."
Thousands later signed a petition calling for her to be fired, and last year Philly's City Council urged the university to take action.
What they're saying: Freedom of expression is important for the "Amy Waxes of the academic world, so that it can be there for the Galileos of the academic world," Alex Morey, of the civil liberties advocacy group Foundation for Individual Rights and Expression, recently told the New York Times.
A spokesperson for the university declined to comment on the case, citing the confidentiality of the proceedings.
What's next: The spokesperson declined to discuss the timeline for the disciplinary process.
Jared Mitovich, news editor of the Daily Pennsylvanian, told Axios that Ruger's term as dean is up in June, further complicating the process.
Editor's note: This story has been corrected to reflect that Alex Morey's group is the Foundation for Individual Rights and Expression (not the Foundation for Individual Rights in Education).
More Philadelphia stories
No stories could be found
Get a free daily digest of the most important news in your backyard with Axios Philadelphia.