Your cheat sheet to the Nov. 2 election in Philadelphia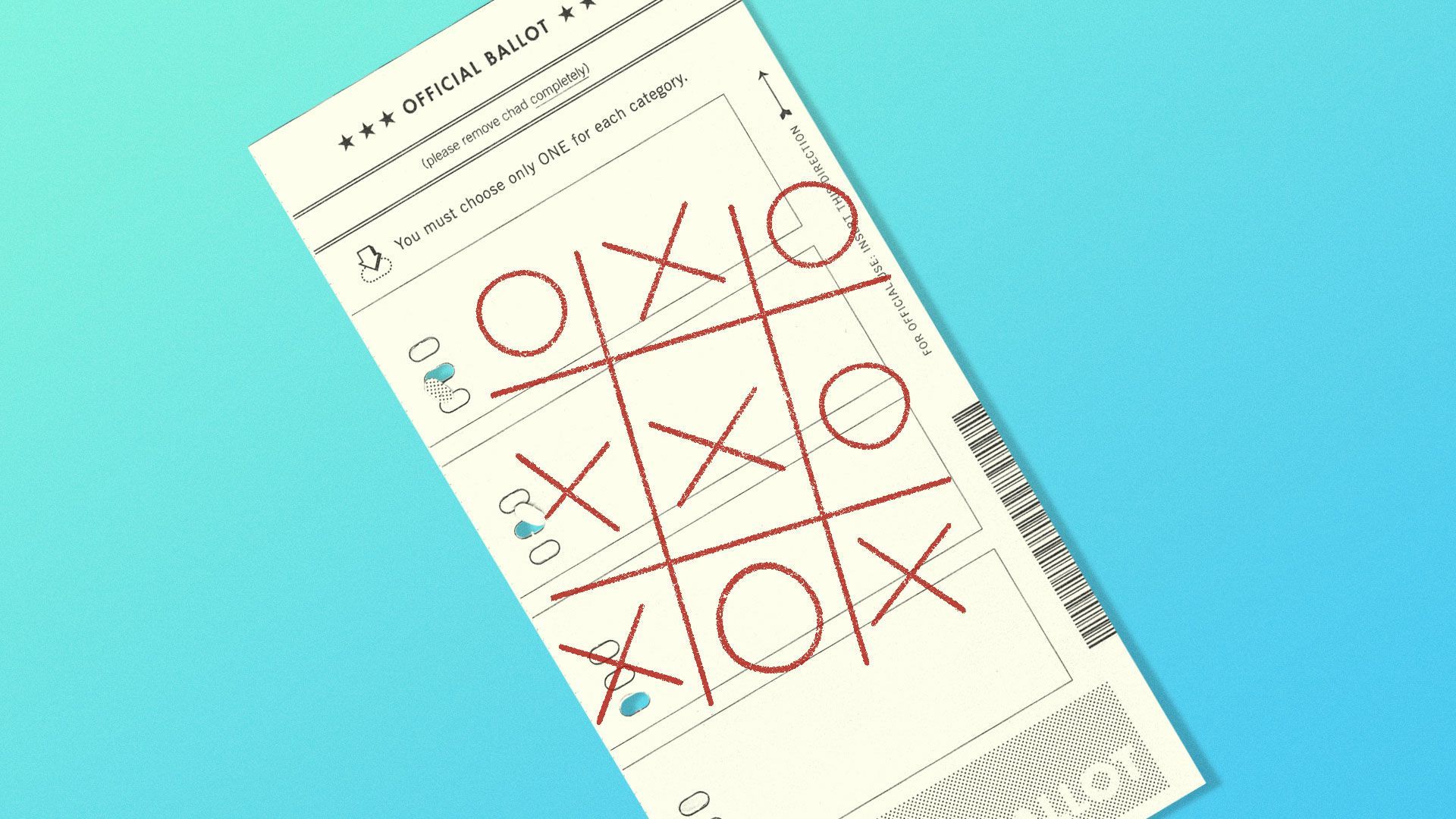 We're one day away from the Nov. 2 election — and if you're in need of a refresher on what's on the ballot, we've got a quick roundup to get you up to speed. Let's start with a key race:
Philadelphia district attorney: Krasner vs. Peruto
Democrat Larry Krasner, the incumbent, is known for his progressive agenda. In his first term, he overturned wrongful convictions, dropped an increasing number of cases involving small drug offenses and reduced the city's prison population by 40%.
He's been criticized for not eliminating cash bail and not doing enough to reform juvenile incarceration. Some also claim his policies aren't helping Philadelphia's gun violence problem, calling for a stricter stance on crime.
Republican Charles "Chuck" Peruto is a criminal defense attorney who was a registered Democrat before challenging Krasner.
He garnered national attention over his unconventional campaign website featuring non-traditional campaign policies and a section about the story of a 26-year-old woman found dead in his bathtub.
Of note: He supports the Black Lives Matter movement and decriminalizing most marijuana offenses.
Now, let's get into the ballot questions:
Marijuana legalization
What you'll see: "Shall The Philadelphia Home Rule Charter be amended to call upon the Pennsylvania General Assembly and the Governor to pass legislation that would decriminalize, regulate, and tax the use, and sale to adults aged 21 years or older, of cannabis for non-medical purposes?"
Translation: You're telling the Pennsylvania General Assembly that you either do or do not support the recreational use of marijuana for adults 21 and older.
If you vote yes, this would not immediately change anything regarding the sale and use of marijuana in the state. Rather, it sends a message to lawmakers about Philadelphia's stance on the issue.
Managing city-owned vehicles
What you'll see: "Shall The Philadelphia Home Rule Charter be amended to establish and define the functions of a Department of Fleet Services, headed by a Commissioner, to manage all City-owned motor vehicles and City programs concerning alternative vehicle fuel initiatives?"
Translation: If you vote yes, you're telling the city to make the Office of Fleet Management a permanent department.
Former Mayor Ed Rendell created this office in 1993 to centralize city vehicle management across all departments. Back then, it was so bad, the city didn't even know how many vehicles it owned.
No "Rule of Two"
What you'll see: "Shall The Philadelphia Home Rule Charter be amended to revise provisions related to the civil service system, to allow the Personnel Director to determine the number of people on an eligible list from which a hiring or promotion decision may be made, and to determine the number of times a person may be passed over and remain eligible on such a list, all based on the position and the needs of the civil service program?"
Translation: Should Philadelphia's personnel director be allowed to decide how many applicants a city department may choose when filling job openings?
Currently, there's a "rule of two" when hiring for most city jobs, which requires managers to choose between the two candidates with the highest scores on a civil service assessment.
Critics of this rule say it limits diversity in the workforce.
Earmarked money for affordable housing
What you'll see: "Shall The Philadelphia Home Rule Charter be amended to provide for a mandatory annual appropriation for the Housing Trust Fund?"
Translation: If approved, $25 million of the general fund would be guaranteed to the city's Housing Trust Fund, which works to create more affordable and accessible housing and provide rent subsidies/mortgage assistance.
Of note: There's an exemption that allows the finance director to override the mandate in times of a recession or similar emergency.
Go deeper: The Philadelphia Citizen created a guide all about the judicial races Tuesday.
More Philadelphia stories
No stories could be found
Get a free daily digest of the most important news in your backyard with Axios Philadelphia.