Philadelphia chefs combat hunger through guerrilla gardening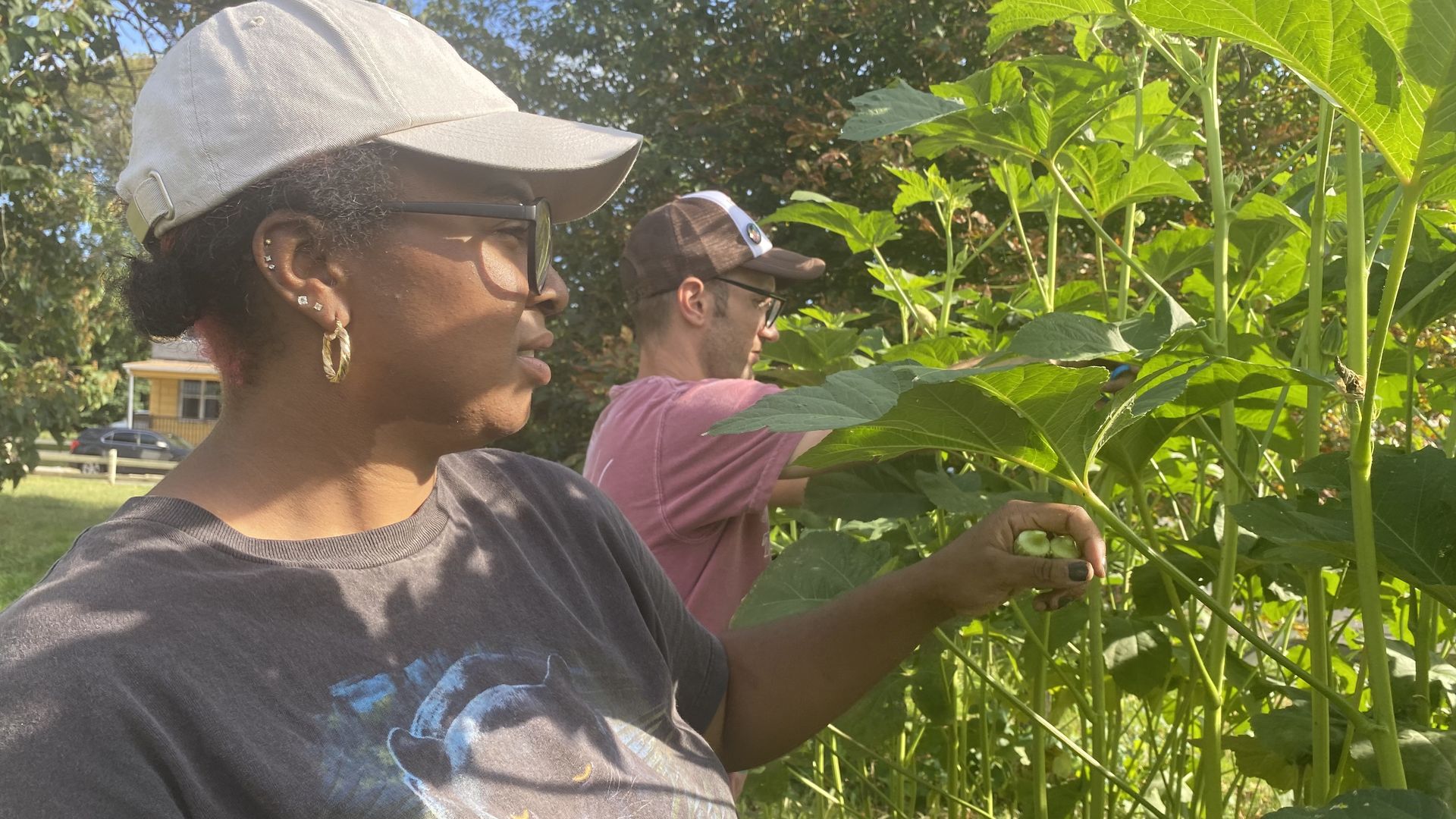 Restaurateur Ben Miller has transformed 30 abandoned plots of land in Southwest Philly into vegetable gardens to feed the community.
The gardens also grow produce for The People's Kitchen, where chefs like Miller and his wife Cristina Martinez prepare meals to combat hunger in underserved communities across the city.
Why it matters: More than 16% of Philadelphians are food insecure, lacking consistent and reliable access to enough meals.
How it started: Miller — who owns South Philly Barbacoa with Martinez — has lived in Southwest Philly for over a decade. Several lots in his neighborhood have been abandoned, filled with trash and overgrown weeds.
Miller saw an opportunity to feed the neighborhood, so he partnered up with Tonii Hicks, the culinary director at The People's Kitchen. They shared plans with neighbors in July.
How it's growing: In roughly 10 weeks, one lot turned into 30, and the project is expanding.
Miller secured a $9,000 grant from the Stone Barnes Center so they could hire a third person part-time to help with the gardens.
And just last Saturday, Miller and Hicks hosted a block clean-up, featuring local artists painting a mural above two of their vegetable garden lots on 61st and Reinhardt streets.
Plus, They've started growing all types of vegetables, including black corn, okra, collards, Brussels sprouts and lettuce. In some lots, they even put in peach and lime trees.
I tried a ground cherry for the first time at one of the lots. It was fresh, sweet and a little tart.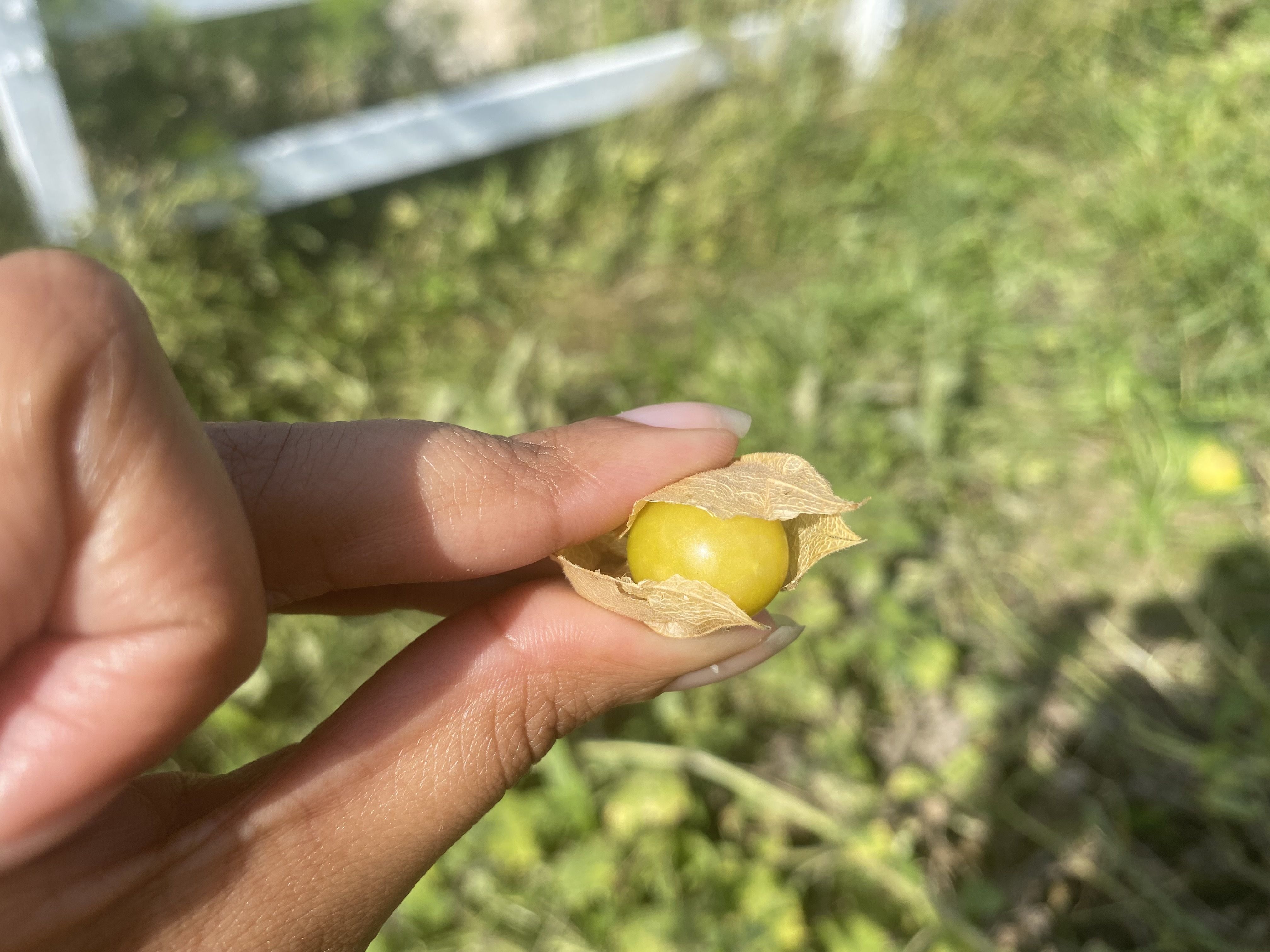 What they're saying: "It gave an opportunity to do radical work, to bring quality food to people who probably can't afford it," Miller said.
Hicks, who wanted to get involved because she's from a similar low-income community in North Philadelphia, said the project shows the neighborhood that "someone actually cares and that they care about you."
She hopes the garden will help teach young people about culinary arts.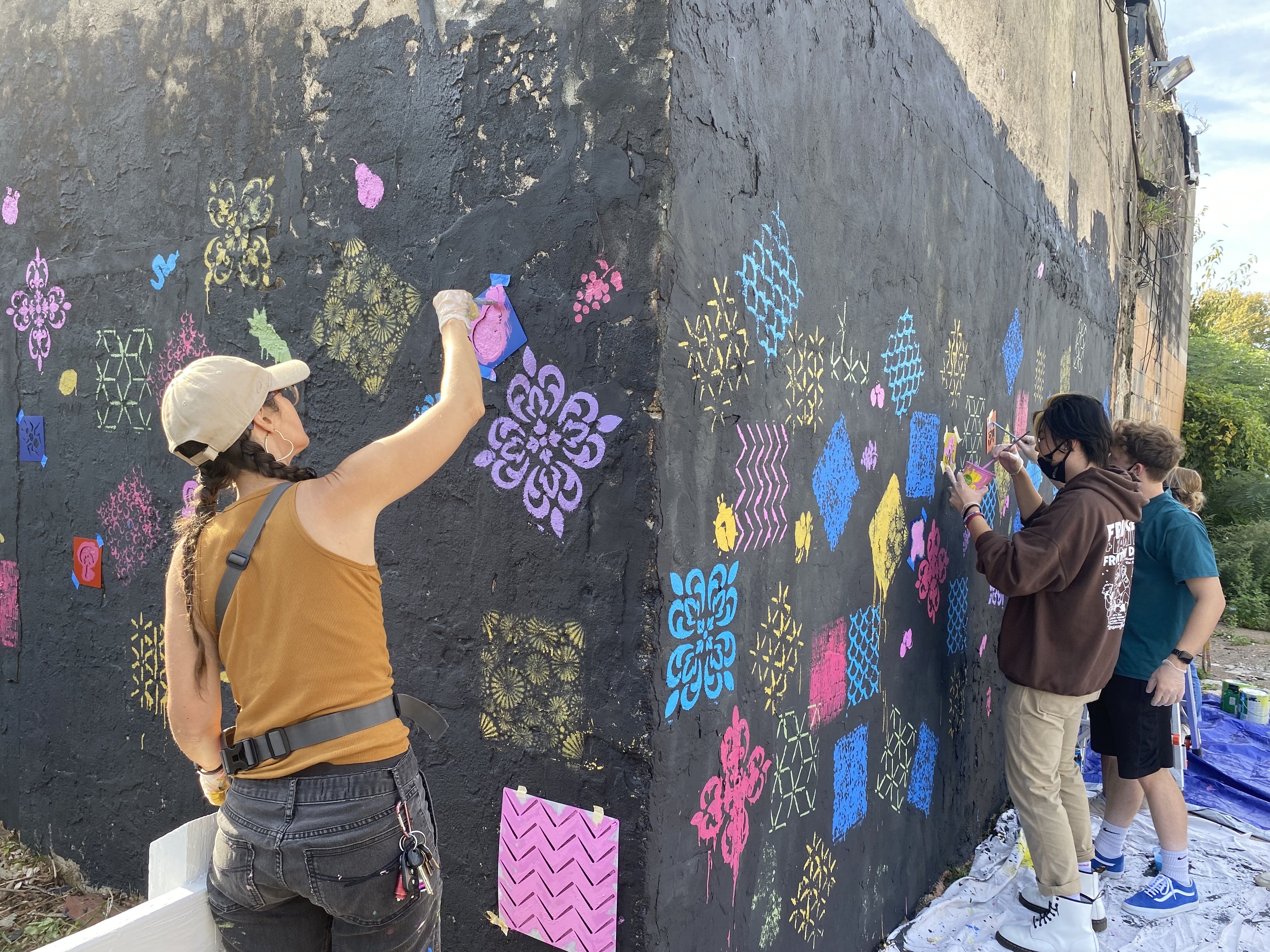 What's next: Miller is planning on opening a fermentation lab later this year at The People's Kitchen to teach students how that process works. They'll be fermenting food from the garden and produce donations that are a little past due.
"Beautifying the neighborhood makes people feel good," Miller said. "I want to contribute to community resiliency and health."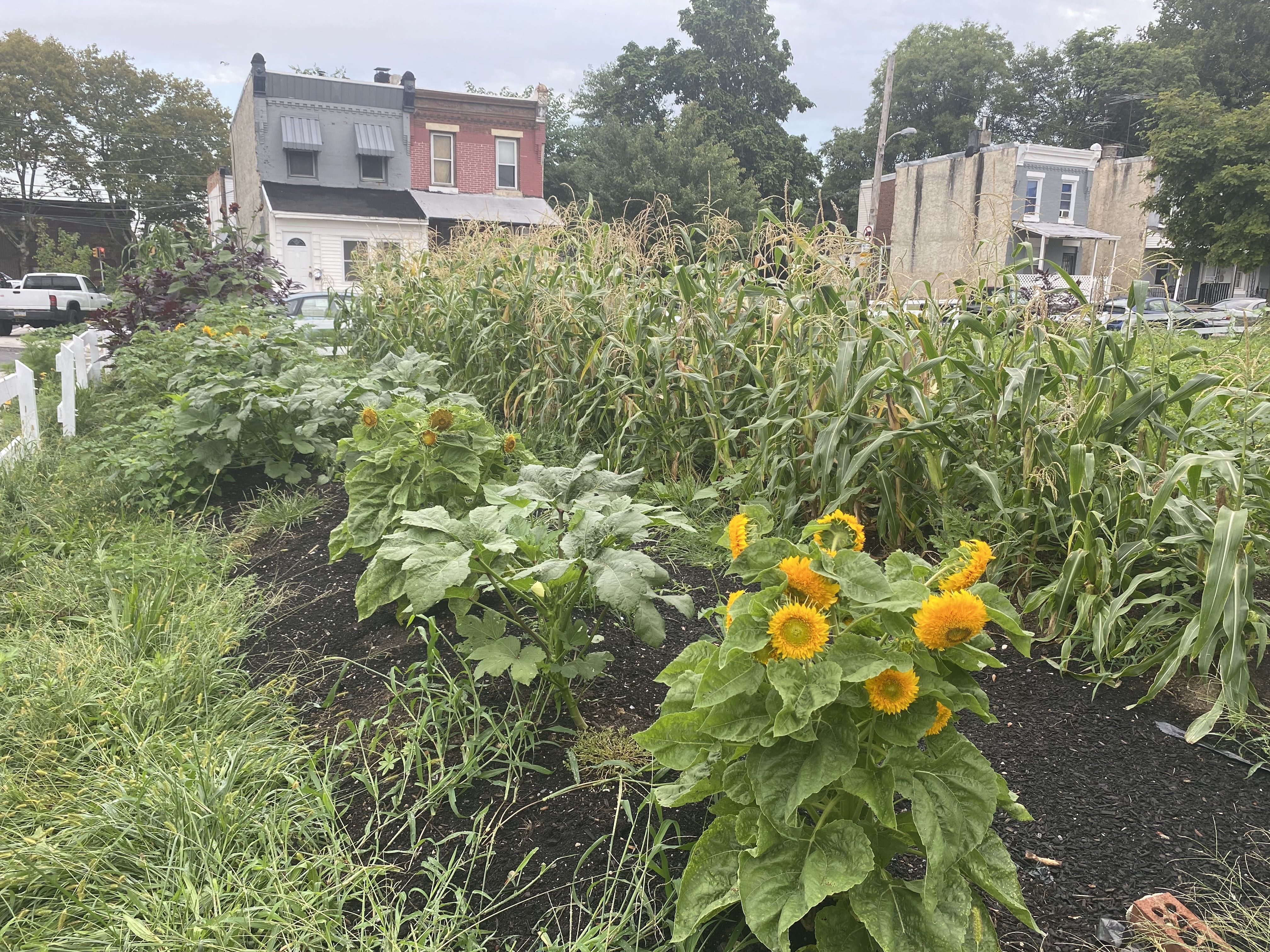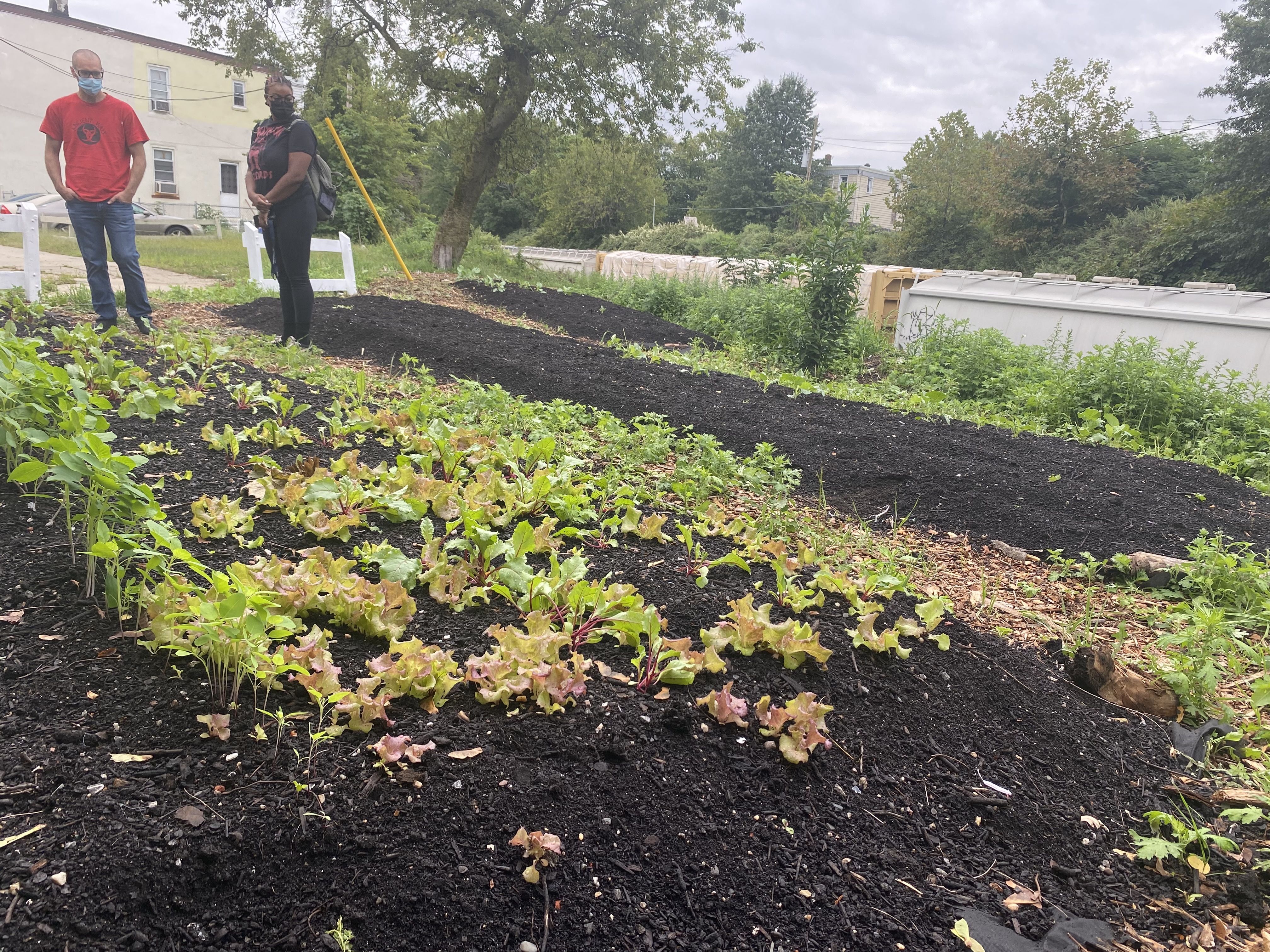 More Philadelphia stories
No stories could be found
Get a free daily digest of the most important news in your backyard with Axios Philadelphia.