We reviewed the most-read stories from this year and considered their collective impact on our community.
While it all seemed to happen in a mere blink, 2022 brought its fair share of change and forced public discourse on social issues, setting the political stage for next year.
The 2023 Highlands Gravel Classic will again be part of the Union Cycliste International Gravel World Series.
Why it matters: The Highlands race is the only U.S. qualifier for the UCI Gravel World Championships next year, which will happen in Italy in September 2023.
Fayetteville is the sixth most bicycle-friendly city in the U.S., according to the League of American Bicyclists.
The second in a series of 14 World Cup cyclo-cross competitions happened at Fayetteville's Centennial Park Sunday.
Kids are back in school. The air is crisper. And leaves are turning. The change can only mean one thing — cyclo-cross meets Halloween.
What's happening: Fayetteville's Centennial Park will again host a Union Cycliste Internationale (UCI) World Cup competition, attracting a slate of international athletes on Sunday, Oct. 16.
Northwest Arkansas is leveling up its outdoor recreation offerings.
Driving the news: Ozark Outdoor Foundation announced Thursday that NWA will host Expedition Ozark, a race for the Adventure Racing World Series, in April 2023.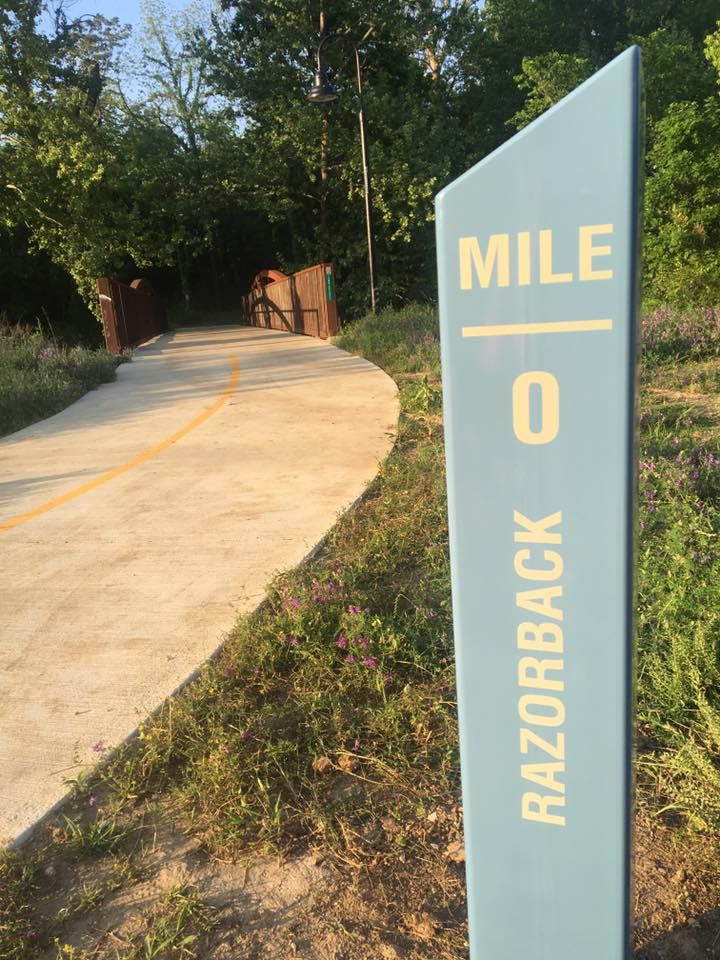 The Razorback Regional Greenway is getting a new look.
What's happening: A series of updates to the trail's brand (it's look, typography, logo and signage) including the wayfinding maps, will be happening all year, according to the Razorback Greenway Alliance.
High winds Saturday and a threat of storms Sunday made for exciting mountain bike racing at Fayetteville's Centennial Park.
What happened: The U.S. Pro Cup's top performers, elite women and men were scheduled to race on Sunday afternoon, but instead raced late Saturday.
Get a free daily digest of the most important news in your backyard with Axios NW Arkansas.
🌱
Support local journalism by becoming a member.
Learn more