Taco Talk: Meaux Beignet serves up heaping helpings of 'happy'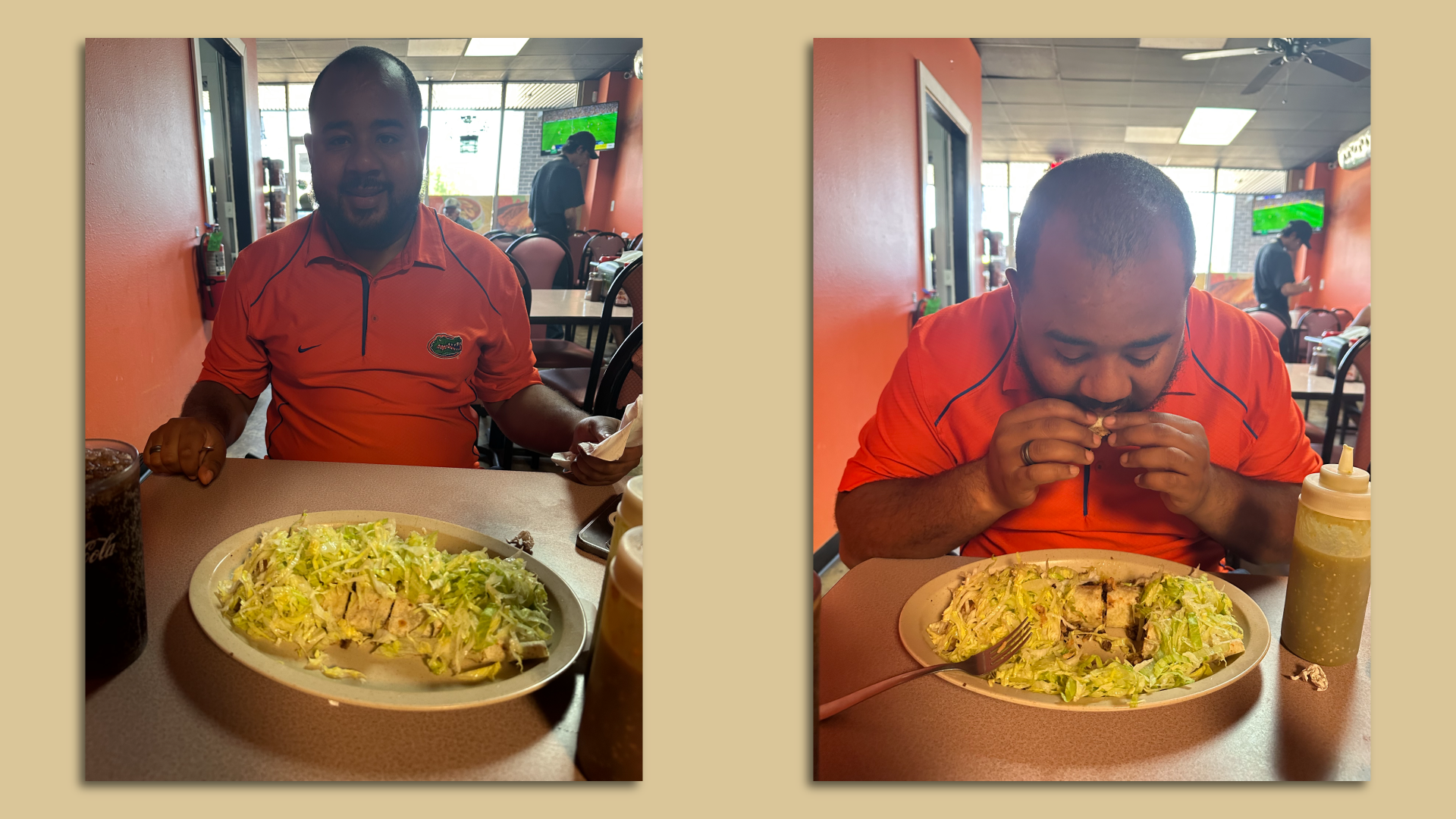 Dwight Winfield took a break from one of Louisiana's favorite desserts and agreed to meet for tacos and burritos at Taqueria Real Jacona in Bentonville.
State of play: Winfield owns and operates Meaux Beignet, a food truck business with a permanent setup at Bentonville Brewing and a truck that he takes to events like the upcoming BITE Festival in Rogers.
Beignets are deep-fried pastries that typically have powdered sugar on them. The truck serves classic beignets and some local twists like the Woo Pig Sooie — raspberry swirl ice cream sandwiched between two beignets topped with powdered sugar and raspberry sauce.
How it happened: Winfield is from New Orleans and moved to Arkansas nine years ago. Growing up, beignets were something he associated with a good time. You have beignets at the start or end of a good night.
"It was always happy. Then, during COVID, happy wasn't around," he said.
He thought bringing one of his favorite sweet treats to NWA would be a little boost during a dark time, so he opened up shop in 2021.
The intrigue: Beignets are far and few in NWA. Many customers ask what exactly a beignet is and make Meaux Beignet their first time trying one.
Bentonville Brewing also happens to have a New Orleans-inspired restaurant, Nosh NOLA, inside its brewery. So you can have a po'boy or boudin egg rolls and then head outside for a dessert.
Onto the tacos: I went for a basic carne asada (steak) taco and a pollo (chicken) taco with sides of rice and beans. The meat was lean and well seasoned, and a good choice for those who shy away from spice. And there's some handy sauce on the table for those who want to crank it up a notch.
Winfield got the jacona burrito with carne asada, and I have on good authority from our friendly neighborhood beignet chef that the burrito with the restaurant's namesake is a good call.
What's next: Winfield is happy to serve up solely hand-held snacks, but he doesn't want to be locked into desserts only. He's looking into some savory options like meat pies. Stay tuned.
Note: Taco Talk is a regular feature. We'll sample a taqueria with the movers, shakers, artists and bakers of NWA, and rap about news in their world.
More NW Arkansas stories
No stories could be found
Get a free daily digest of the most important news in your backyard with Axios NW Arkansas.