Arkansas Senate passes "bathroom bill"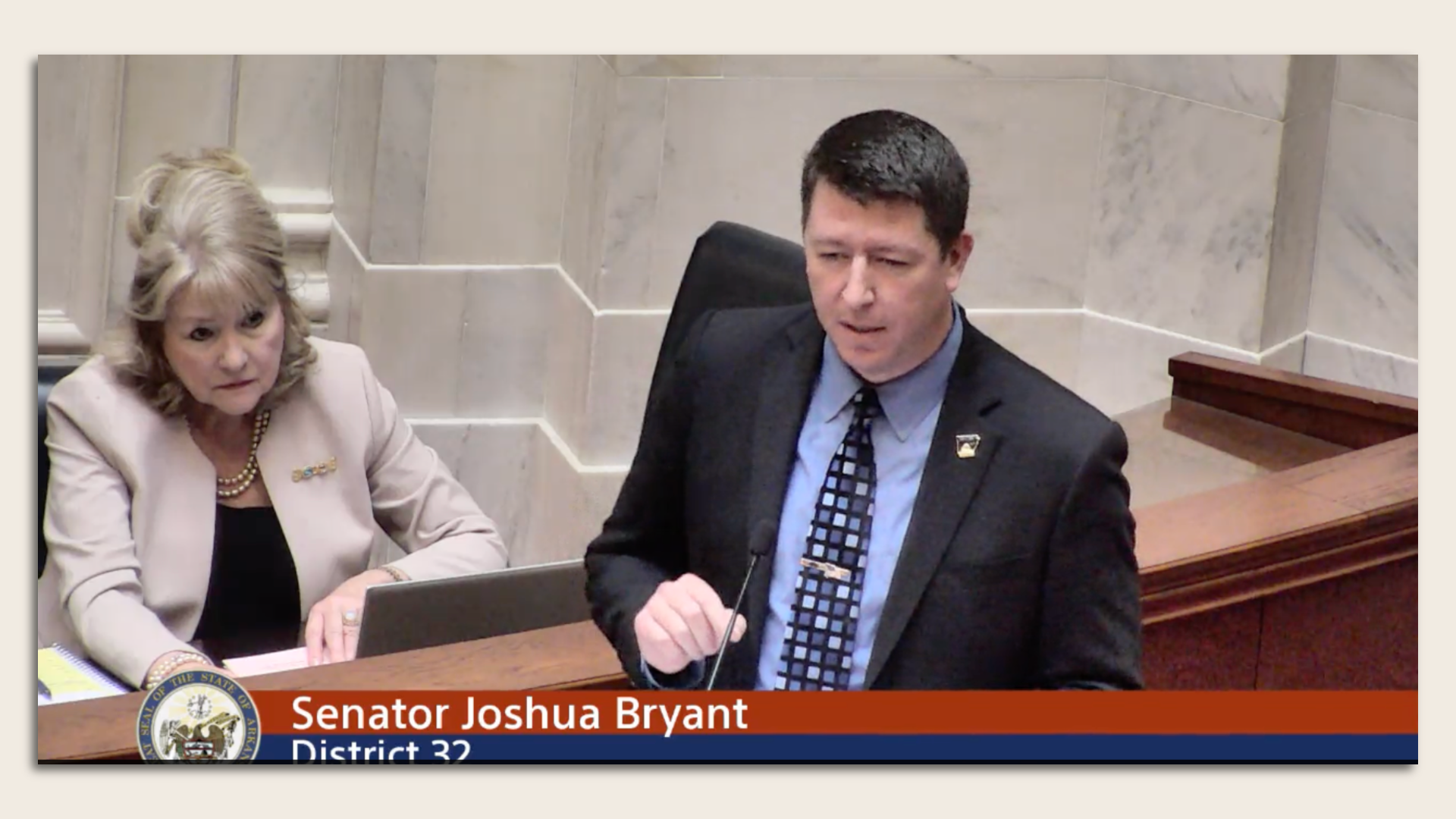 The Senate passed SB270, the so-called bathroom bill, on Tuesday.
The big picture: While the measure applies to all gender identities, it's part of a nationwide trend that disproportionately impacts transgender people.
Details: SB270 criminalizes transgender people using public restrooms in some cases by defining "sex" as a person's biological sex determined by anatomy and genetics at birth. Sponsored by Sen. John Payton (R-Wilburn), it would:
Make it a crime for a man or transgender woman to enter and remain in a women's restroom when they knew a female child was present. The same applies for a woman or transgender man in a men's room with a male child present.
Public changing facilities are defined as restrooms, locker or shower rooms but do not include a designated dressing area at a store where clothing is sold.
A person violating the law could be charged with a misdemeanor.
The bill allows exceptions for a parent or caretaker with a child of the opposite sex and under age 7; for janitorial services of the room; and for medical assistance or law enforcement escorting a person in custody.
State of play: The bill passed by a vote of 19 for, 7 against, 6 abstaining, 1 voting present and 2 absent.
Supporters proclaim the measure protects children from indecency in public rooms where people may be in various stages of undress.
Critics say it prevents transgender people from simply using the bathroom. As for protecting children, critics note indecent exposure and voyeurism are already addressed by state law.
What they're saying: "It's not going to stop transgender people from going to the bathroom," Payton said.
I'm "just asking that they don't expose my kids and grandkids and your kids and grandkids to it because we're trying to teach them a different standard."
Payton noted prosecuting anyone under the law would be a "very high bar" and "under the most grievous circumstances where somebody refused common courtesy."
The other side: "​​You simply have to occupy [the room] — no activity of sexual nature is required," Sen. Joshua Bryant (R-Rogers) said on the Senate floor. He was the only Republican to vote against the bill.
"Why should that therefore be considered sexually indecent? If it were actually sexually indecent, the law already covers that."
What we're watching: SB270 heads to the House Judiciary Committee.
A similar measure focused on schools, House Bill 1156, is scheduled for review by the Senate Education Committee today. That bill would require people to use school restrooms corresponding with the sex listed on their birth certificate rather than their gender identity.
More NW Arkansas stories
No stories could be found
Get a free daily digest of the most important news in your backyard with Axios NW Arkansas.