Arkansas Senate overrides Republican governor's veto on bill targeting trans kids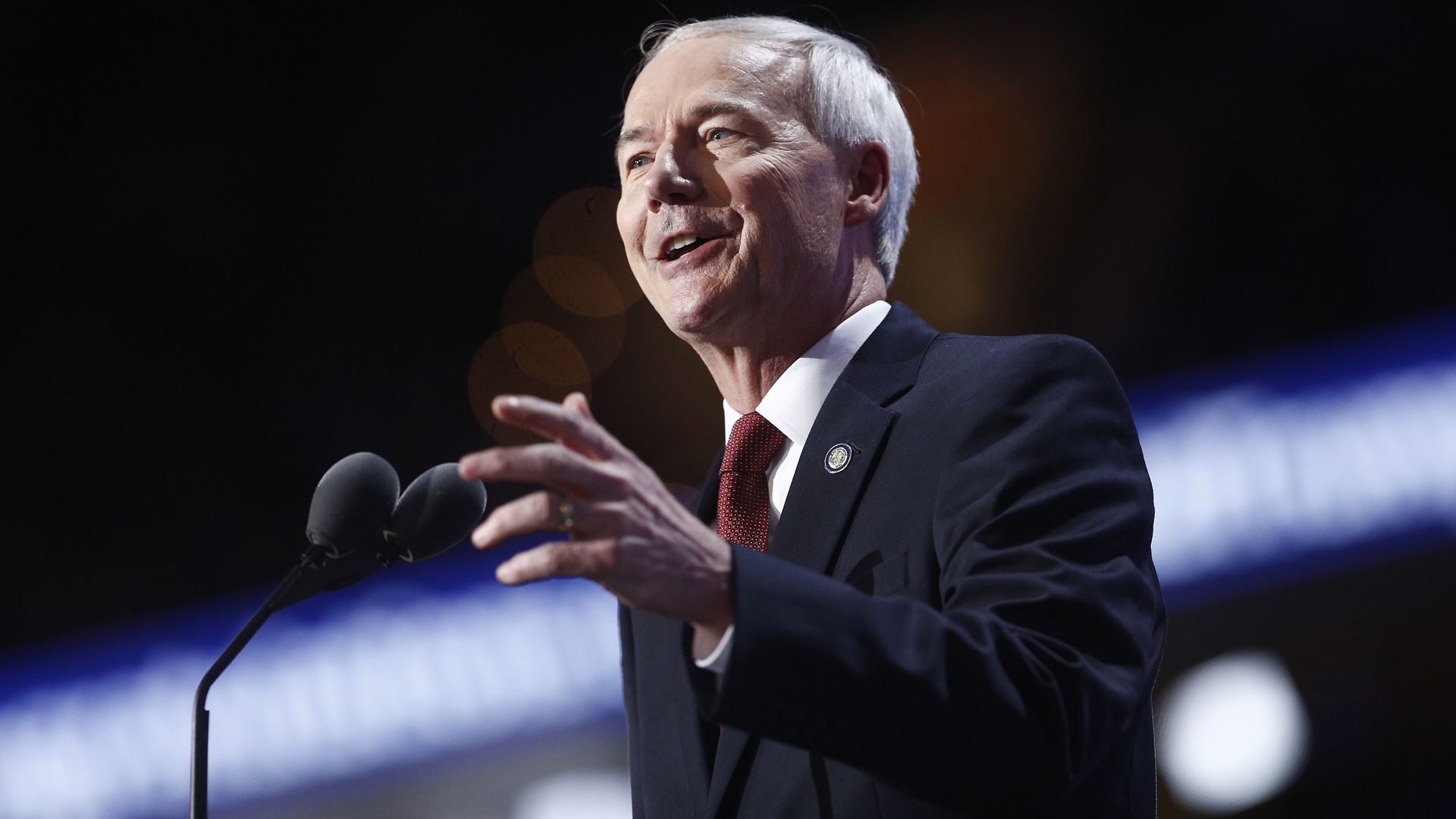 Arkansas' Republican-controlled House and Senate on Tuesday overrode GOP Gov. Asa Hutchinson's veto of a bill that criminalizes gender-affirming care for transgender children.
Why it matters: The bill, which is among the first of its kind in the U.S. to pass amid a record-breaking number of legislation targeting trans children, was harshly rebuked by the governor as an "extreme" government overreach.
The legislation, which would ban access to hormone treatments and puberty blockers, is also opposed by national medical associations.
What they're saying: In a call with reporters earlier on Tuesday, Human Rights Campaign president Alphonso David denounced the bill as "so extremely unpopular, that even after signing other anti-LGBTQ and anti-transgender bills into law, the governor balked."
Parents of transgender kids are "afraid if these bills pass, they could lose their children, and their children could die," Jack Turban, a fellow in child and adolescent psychiatry at Stanford University School of Medicine, where he researches the mental health of transgender youth, said on the call.
What to watch: The ACLU says it is preparing a lawsuit against the legislation.
Editor's note: This story has been updated with the ACLU's statement.
Go deeper