Arkansas education committee moves Sanders' sweeping bill along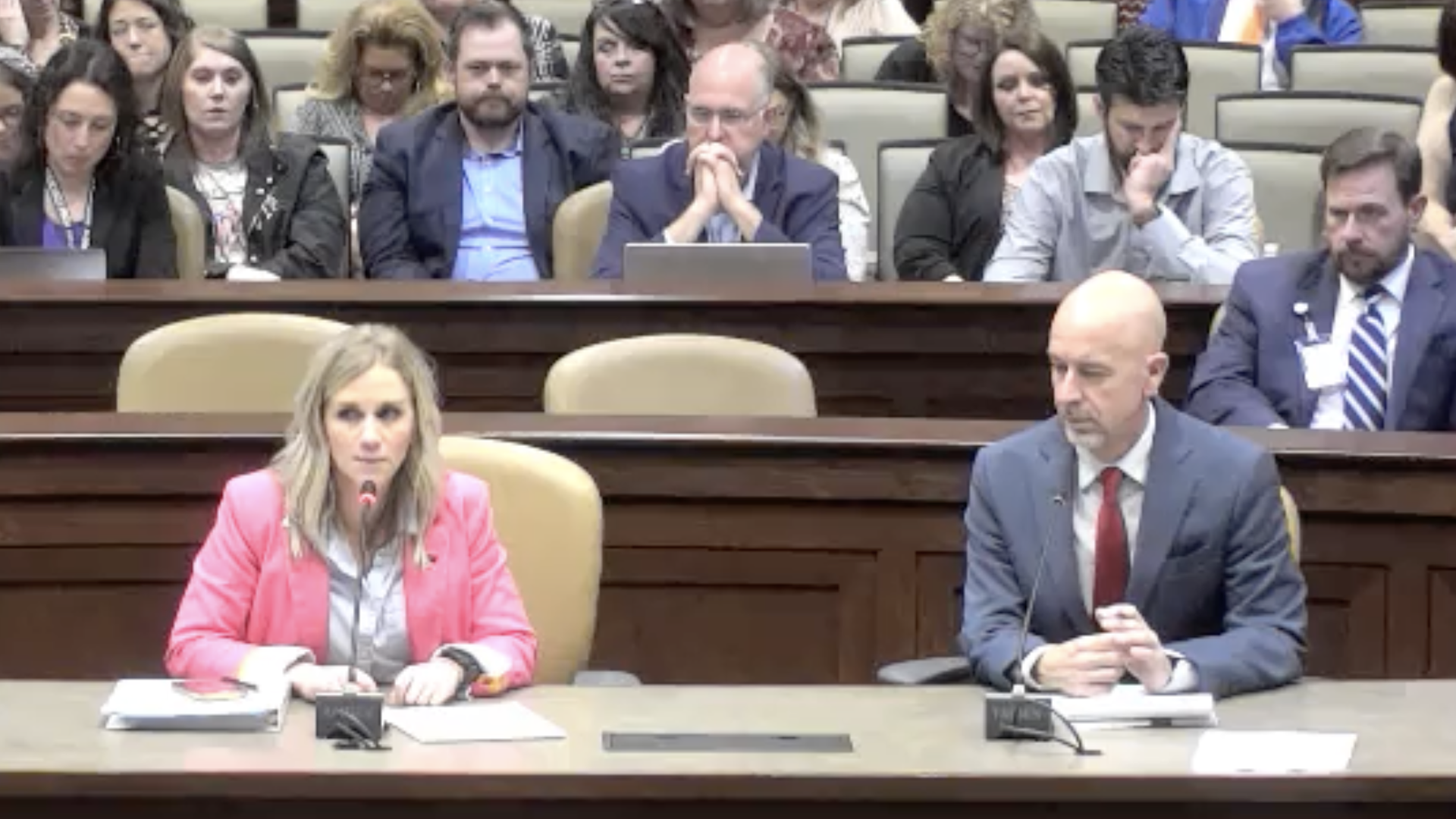 The state's Senate Education Committee on Wednesday passed Gov. Sarah Huckabee Sanders' sweeping education bill in good faith that the House and Senate will work together on amending it.
Between the lines: Neither the full Arkansas Senate nor House are obligated to make any changes before passing the bill.
The big picture: The 144-page bill would transform many areas of education. Some legislators and members of the public expressed concerns over the limited time to review the substance of the legislation, and voting in an all-or-nothing fashion instead of allowing lawmakers to accept or reject individual line items.
Key takeaways from the lengthy discussion during the Senate committee meeting include:
Sen. Linda Chesterfield (D-Little Rock) said she was "delighted" by the $50,000 minimum teacher salary — up from $36,000 — but noted the bill misses the mark by eliminating a state-mandated salary schedule guaranteeing that districts pay more based on education and experience. Longtime teachers could now be paid the same or barely more than new teachers.
State education secretary Jacob Oliva said local officials should recognize and reward talent in their districts, to which Chesterfield responded: "The state of Arkansas has said education is a state affair … it's our responsibility."
Concerning the part of the bill that bans "indoctrination" and critical race theory (an advanced topic usually taught in college), Oliva assured legislators that the law will not punish educators for instructing on issues concerning racism — such as slavery, the Jim Crow laws or the Trail of Tears — and said those topics should be required.
He added the ban aims to prevent educators from offering their personal opinions to students.
Some constituents told legislators that taxpayer money should not fund private schools, which the proposed voucher program would allow. Others expressed support for voucher programs, praising more options for students and citing situations like students with disabilities being able to attend private schools geared toward their needs.
If passed in its current form, the measure would repeal the Teacher Fair Dismissal Act, making it easier to fire teachers. Several speakers raised concerns about the issue, and Chesterfield cited it as a reason for voting against the bill.
More NW Arkansas stories
No stories could be found
Get a free daily digest of the most important news in your backyard with Axios NW Arkansas.