What's in Gov. Sarah Huckabee Sanders' sweeping education bill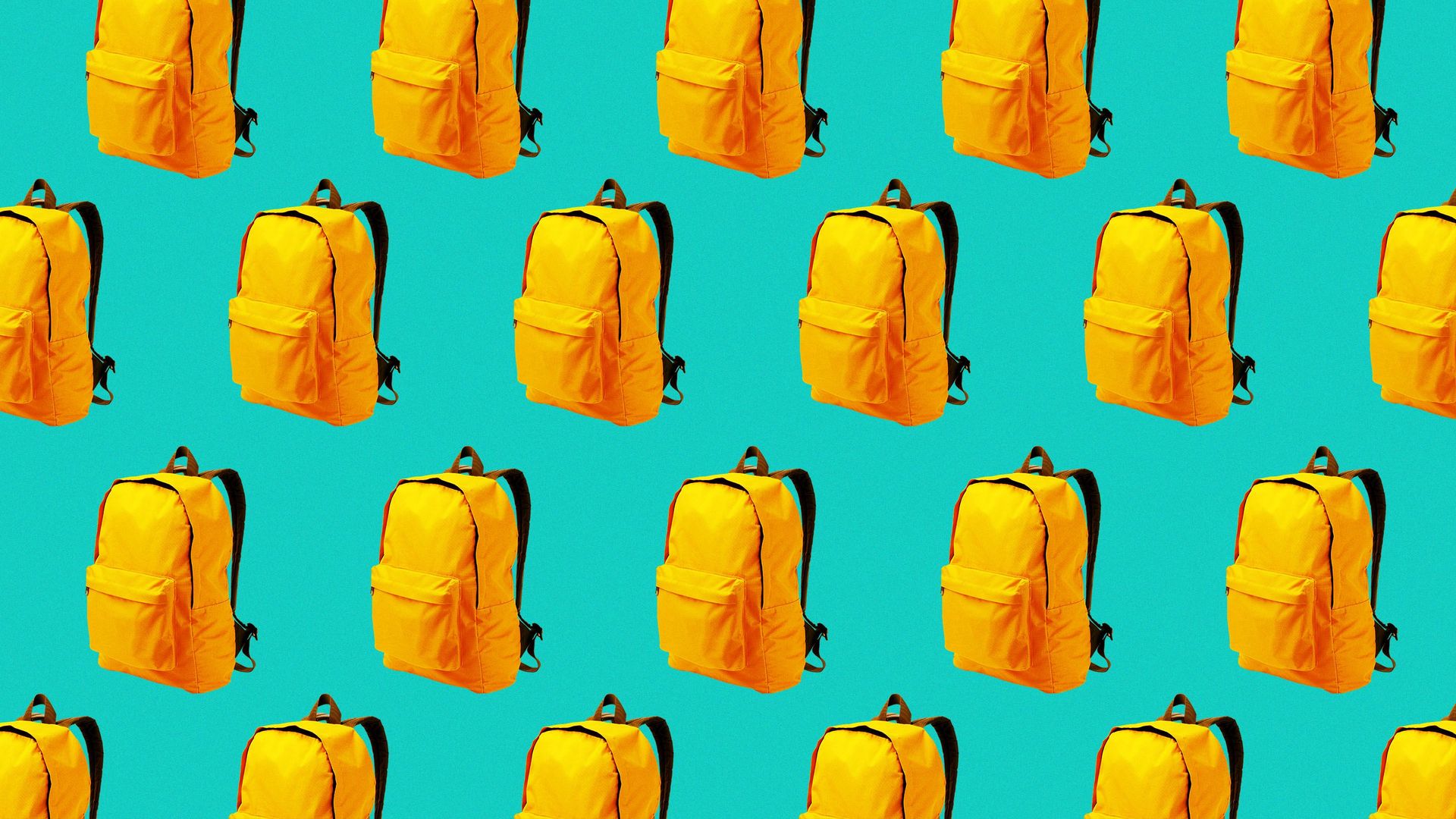 A wide variety of new policies are baked into Gov. Sarah Huckabee Sanders' newly unveiled LEARNS education bill.
Catch up quick: We read the 144-page legislation that prioritizes "literacy, empowerment, accountability, readiness, networking and school safety" — hence the name — so you don't have to. Here are the highlights:
School choice
If passed, the state will create an Education Freedom Account allowing unlimited school choice transfers.
Between the lines: This means a voucher system, allowing public money to be diverted from the public school assigned to a child based on their residence to the school where they go — whether public, private or homeschool.
Private schools participating in school choice must perform year-end student assessments, background checks on all employees and may only employ teachers with at least a bachelor's degree.
If approved, unlimited school choice would start in the 2025-26 academic year — including unlimited charter schools, for which the current statewide limit is 34.
The Department of Education must develop a grant application for a Transportation Modernization Grant Program to improve access for students attending a public school district, an open-enrollment public charter school or a child care center serving publicly funded students.
Faculty
The bill seeks to increase minimum teacher pay from $36,000 annually to $50,000.
All teachers would receive at least a $2,000 raise, with 15,249 reaching the new minimum.
Districts would no longer have to pay more based on education level and years of experience.
Teachers would be eligible for up to $10,000 annual bonuses for achievements such as growth in student performance, mentoring aspiring teachers or working in geographical or subject areas with teacher shortages.
Context: The RAISE Act, proposed by Democrats, also sets a minimum salary of $50,000 and carves out a raise of $10,000 for all teachers.
Districts would be allowed to expand paid maternity leave to 12 weeks if they pay half the costs.
The bill seeks to repeal the Teacher Fair Dismissal Act. Teachers would no longer be able appeal the decision to the school board.
It requires all staff to receive mental health awareness training and nurses to get opioid overdose training.
Schools must enhance safety by developing plans to increase the number of resource officers and conduct annual assessments.
Students
Third-graders must read on grade level before advancing to fourth grade.
Exceptions exist for English language learners and students with disabilities;
All K-3 students in schools rated D or F get access to literacy coaches.
Parents could apply for up to $500 to pay for approved tutoring services with priority given to students at risk of being held back.
Context: 35% of third-graders currently read on grade level, according to the governor's office.
Schools must have math intervention plans for students in grades 3-8 who aren't performing at or above grade level.
It prohibits classroom instruction on sexually explicit materials, gender identity or sexual orientation before fifth grade.
High school students would be required to complete 75 hours of community service to graduate with some exceptions.
School districts must offer at least one career-ready pathway for high schoolers aligned to state and regional workforce demands
Go deeper: Read the bill.
More NW Arkansas stories
No stories could be found
Get a free daily digest of the most important news in your backyard with Axios NW Arkansas.