School choice floated as educational policy change in Arkansas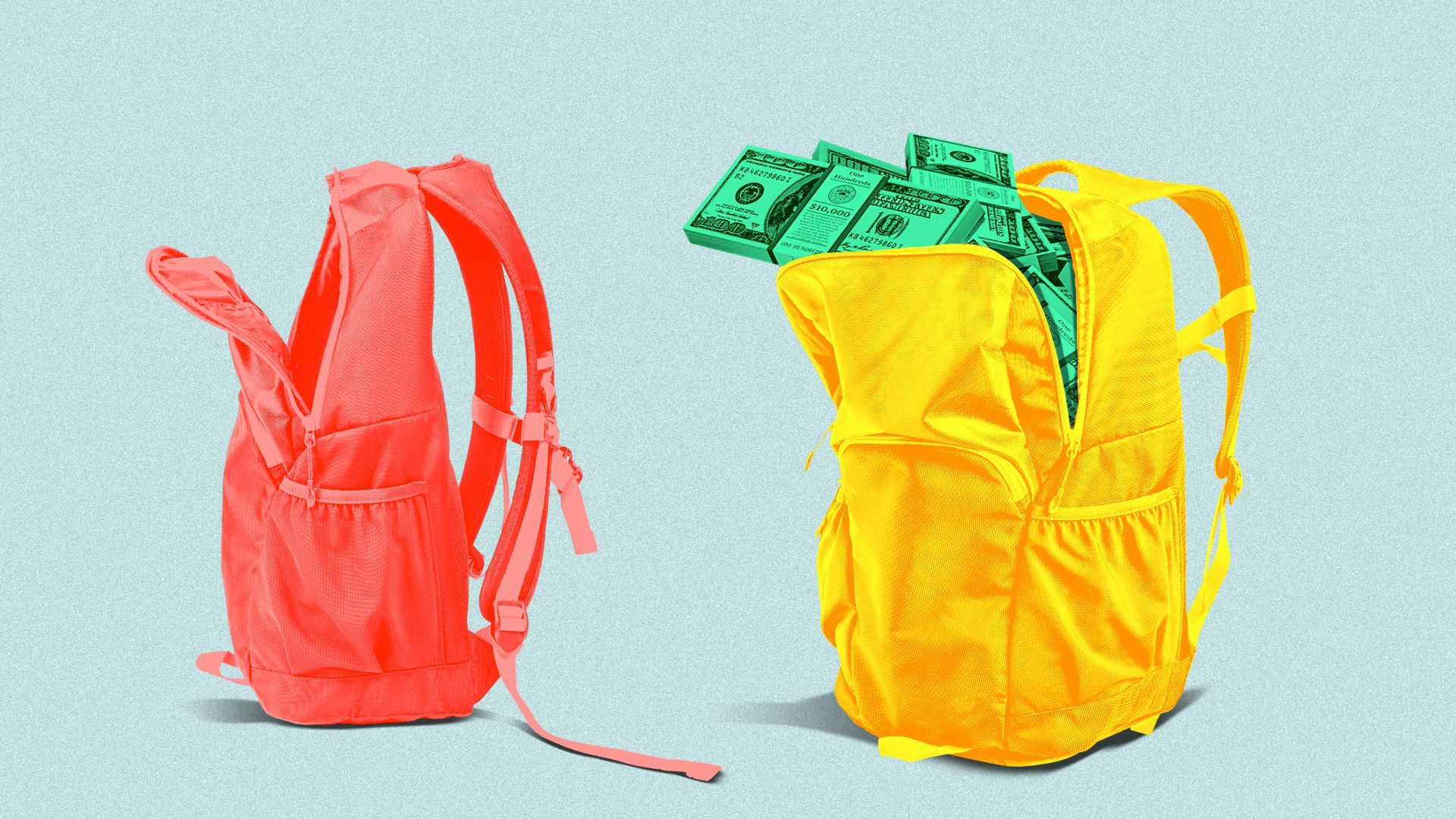 School choice, a hot topic for which Gov. Sarah Huckabee Sanders has voiced support, allows parents to apply to send their K-12 children to schools other than the public school in their district.
Driving the news: Last week was National School Choice Week, aimed at helping parents discover education options, including traditional public, charter, magnet, online, private and home schooling.
How it works: Voucher programs generally divert tax dollars that would otherwise support a student's assigned public school to where the child actually attends. Publicly funded scholarships or vouchers can pay for private schools or home-schooling programs.
School choice programs can also allow parents who don't live near large public schools to apply to have their kids attend them — for more educational or extracurricular offerings, for example.
Likewise, a child who prefers a small-school setting could transfer.
Zoom out: Other forms of school choice exist nationwide, such as tax-credit scholarships that allow residents to reduce their tax bill in exchange for donations toward private school scholarships.
What they're saying: Supporters say the system gives families increased options and allows people to decide which schools work for them, rather than being limited to the traditional model where students are assigned to a public school based on where they live.
School choice could also encourage competition in education.
The other side: Opponents suggest school choice hurts disadvantaged kids and students in rural public schools.
The state should invest in public schools it considers to be "failing" rather than leaving it up to families to take their kids out, Olivia Gardner, director of education policy for Arkansas Advocates for Children and Families, told Axios.
Vouchers may not fully cover private school tuition, which means they don't necessarily make private school attainable for low-income families. Households that can afford to pay the difference get a discount for private schooling while simultaneously taking funding from public schools.
Rural schools lose funding when students leave for other programs.
Meanwhile, kids who can't leave because they aren't accepted into private school, can't afford to pay the private school tuition not covered by a voucher or don't have the transportation to go to another school, are forced to stay in schools with diminishing resources, Gardner said.
Details: Voucher programs also mean tax money will fund religious private schools. Private schools can choose to not accept students for any reason, including identifying as LGBTQ or having LGBTQ parents, Gardner pointed out.
Private schools don't have to provide transportation and public schools must only transport students within their district, meaning families that rely on a bus system can't necessarily send their children anywhere other than the closest public school.
Private schools are not required to provide special-education services and may not offer free meal programs.
State of play: How it works in Arkansas
Arkansas adopted school choice policies in 2015 with the Succeed Scholarship Program, Opportunity School Choice Act and the Public School Choice Act.
The Succeed Scholarship Program allows students with special needs, those in foster care and living in group homes, or kids who have parents in the military to attend private schools using state and federal funding not earmarked for public schools.
The maximum scholarship a student could receive for the current academic year was $7,413.
The Public School Choice Act allows students to apply to attend another public school in another district, while the Opportunity School Choice Act specifically allows students in schools rated "F" or considered in need of intensive support from the state to transfer to another public school.
In 2021, the state adopted Act 904, creating the Philanthropic Investment in Arkansas Kids Program. Residents can get a tax credit for donating to the program, which allows students whose families make up to 200% of the federal poverty level to use scholarships to attend private schools.
Scholarships are capped at about $5,600 for students in K-8 and $6,300 for high school students.
By the numbers: About 5% of students in Arkansas are presently participating in school choice. Of the 476,579 K-12 students statewide, 23,282 take part, according to the Arkansas Department of Education.
794 students are in the Succeed Scholarship Program, Kimberly Mundell, spokesperson at the state education department, told Axios.
Be smart: A handful of districts in Arkansas are prohibited from participating in school choice because they're under federal desegregation orders.
School choice is disproportionately used by white students. About 81% of program participants are white, despite white students making up about 59% of the total student population, according to data from the education department.
About 8% of participants are Black, and 6% are Hispanic. Black students account for about 19% of the total student population, while 14% are Hispanic.
Of note: Rep. Jim Wooten (R-Beebe) recently filed a bill, HB1205, that would require any school receiving state funding to provide transportation to any student attending the school who lives within 35 miles.
More NW Arkansas stories
No stories could be found
Get a free daily digest of the most important news in your backyard with Axios NW Arkansas.