The Shift: Arkansas looks to match Colorado in outdoor rec economy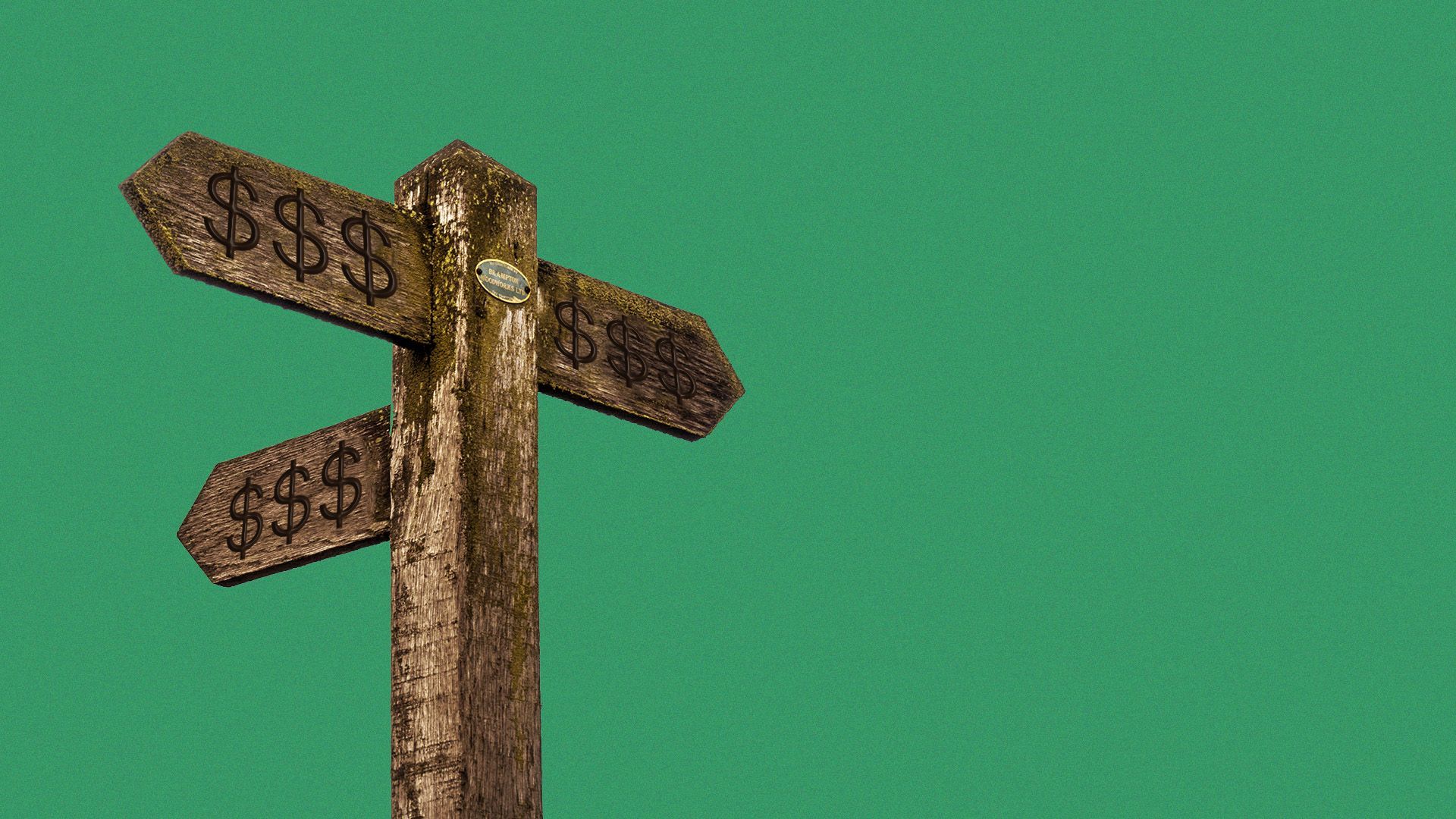 Wearing ball caps and smiles, first gentleman Bryan Sanders and Runway Group co-founder Tom Walton met Axios NWA at OZ1 Flying Club last week to discuss the Natural State Initiative.
Driving the news: The 17-member roster, announced Tuesday, includes Sanders as chair and Walton as a member.
The big picture: Growing the state's economy by capitalizing on natural resources is on the front burner for the new governor's administration.
"I don't come in with any illusion that I'm the expert on this," Bryan Sanders, a political strategist, told us. "I'm trying to bring all the subject matter experts together" to collaborate.
Context: Sanders acknowledged that using nature for profit will include balancing business interests with environmental impact. He pointed to the ongoing issue of greentree reservoirs, where timber is dying off because there's no way to drain water after duck hunting season.
Just one project to pump water from reservoirs has a $40 million price tag, Bryan Sanders said.
By the numbers: Outdoor recreation accounted for 2.4% of the state's GDP in 2021 — some $3.5 billion.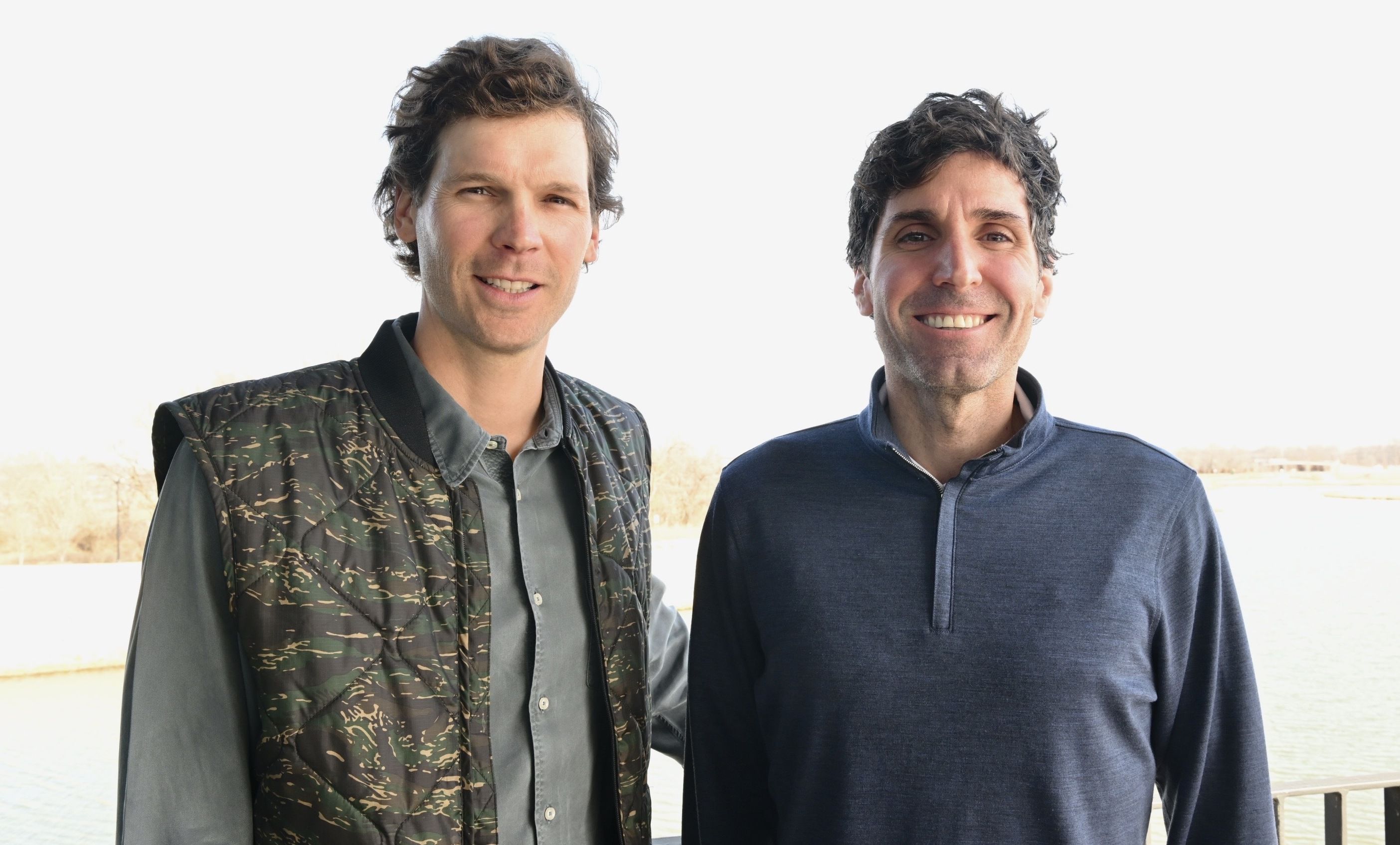 What they're saying: "I really think Arkansas has the potential to be the equivalent or better than Colorado [in] 10 years' time in terms of owning the outdoor rec experience," Walton told Axios.
The bottom line: Sanders noted the council is nonpartisan and that outdoor recreation offers common ground for residents.
Phil Shellhammer, director of U of A's Greenhouse Outdoor Recreation Program, told us this was an important factor in his decision to join the group.
Between the lines: The council may be politically agnostic, but if successful, it'll be a win for the Republican governor's administration.
What's next: The Governor's Conference on Tourism is Feb. 26-28 in El Dorado and the first meeting of the Natural State Advisory Council is scheduled March 1, the same day as the Arkansas State Park Centennial.
The group will meet monthly and publish an annual report with recommendations for the governor to advance the outdoor economy.
1 fun thing: Sanders told us if he had a free day, he'd hit the trails with his bike at Mount Nebo State Park. Walton said he's been excited about gravel cycling of late, and pointed to any number of routes listed on the Rural Recreational Roads website.
The Natural State Advisory Council
Austin Albers, Buffalo Outdoor Center
Katherine Andrews, Arkansas Office of Outdoor Recreation
Bill Barnes, owner, Mountain Harbor Resort
Austin Booth, Arkansas Game and Fish Commission
Devin Cole, George's Inc.
Bill Dillard III, Dillard's
Anne Marie Doramus, Arkansas Bolt Company, Game and Fish Commissioner
George Dunklin, Five Oaks, former president of Ducks Unlimited
Suzanne Grobmyer, Arkansas Department of Parks, Heritage and Tourism
Hugh McDonald, Arkansas Department of Commerce, The Nature Conservancy of Arkansas
Mike Mills, Arkansas Department of Parks, Heritage and Tourism
Bryan Sanders, first gentleman of Arkansas
Phil Shellhammer, Greenhouse Outdoor Recreation Program, University of Arkansas
Martin Smith, Ecological Design Group
Matt Tarver, RZC Investments
Tommy Wagner, Wagner Medical Clinic
Tom Walton, Runway Group,
Mindy West, Murphy USA, Ducks Unlimited
🎣 The Shift is a regular feature to catch up quick on what's happening in the state's economy and entrepreneurial ecosystem.
More NW Arkansas stories
No stories could be found
Get a free daily digest of the most important news in your backyard with Axios NW Arkansas.