Where to eat vegan in Northwest Arkansas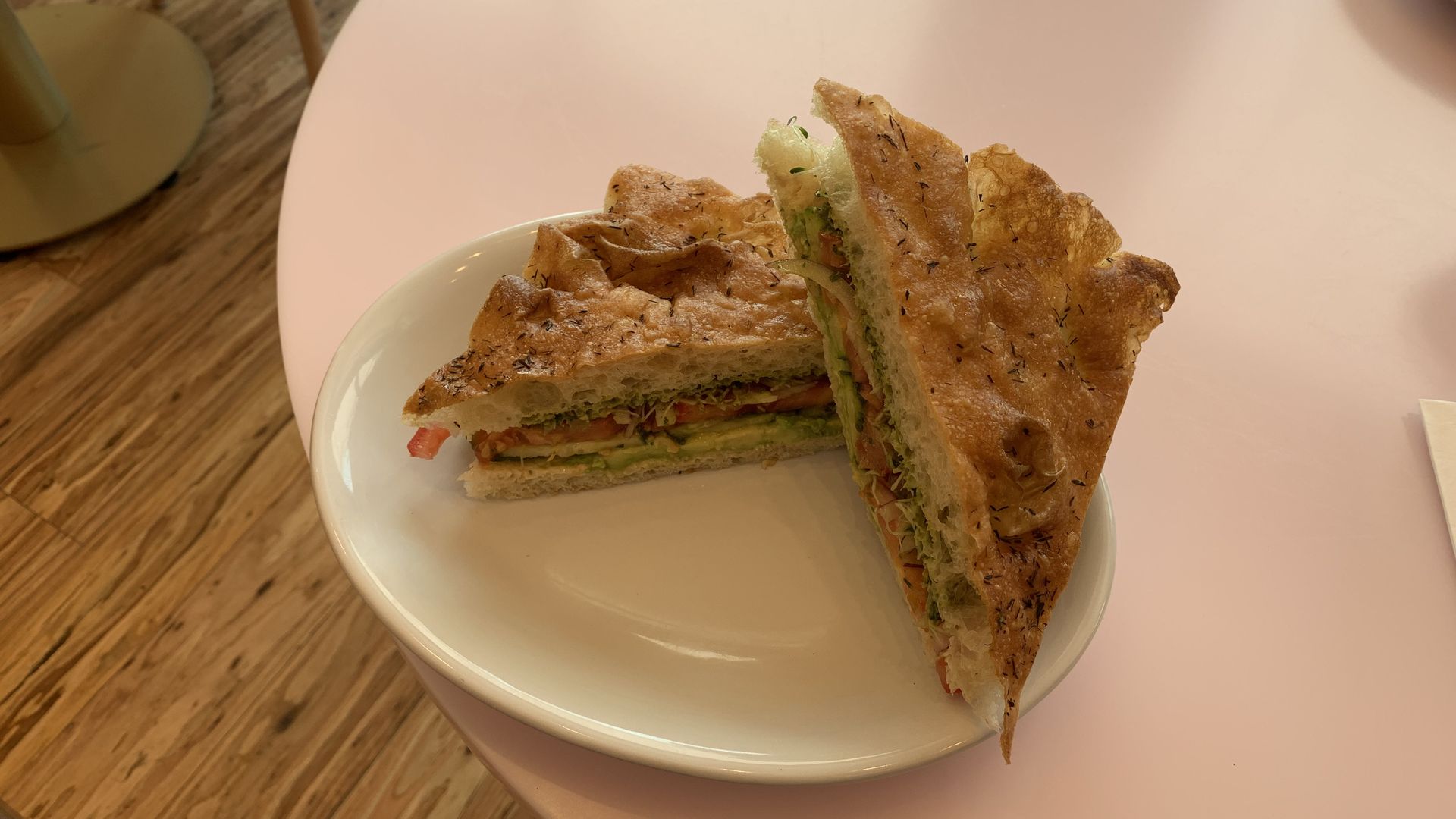 We know the restaurant scene has gotten friendlier for vegans in recent years, as many establishments have at least one dish that can accommodate such a diet.
Be smart: Vegan means no animal products — including no dairy, eggs, honey, etc. The diet is increasingly popular, all but forcing restaurants to adapt.
Concerns about the meat industry's effect on the environment, along with ethics, personal health and preference, all contribute to the decision to turn to a plant-based diet.
(Rogers)
On the menu: Enjoy burgers, fries and shakes alongside your meat-eating friends. Ask for a vegan patty made with beans and veggies, and take your pick of flavored shakes made with soy ice cream and coconut whipped cream.
(Fayetteville and Rogers)
On the menu: Grab a vanilla, chocolate or cookies-and-cream cupcake.
(Fayetteville and Rogers)
On the menu: This Mediterranean fast-casual chain lets you make your own salad, pita or bowl with a base of grains or greens. The DIY model makes it easy to opt for plant-based proteins, sauces and toppings.
(Fayetteville)
On the menu: The words vegan and BBQ don't usually go together, but here they do. Try the sweet potato and quinoa veggie patty on a vegan brioche bun, topped with smoked poblano pepper and a vegan BBQ sauce with sides like baked beans, black-eyed peas and greens.
(Fayetteville)
On the menu: At this cozy little café, you can easily meet for coffee and some vegan baked goods. Or try one of several sandwiches like the roast "beef" with caramelized onion, spinach, horseradish mayo and feta, or the Veg-Head Lotta Good for You with veggies, hummus and spicy mustard.
(Fayetteville and Siloam Springs)
On the menu: This chain with two NWA locations lets you custom order a pizza with vegan crust and plant-based ingredients including Daiya cheese.
(Springdale and Centerton)
On the menu: This Indian eatery has tasty-sounding entrees like Moong Masoor — yellow lentils with onions, tomatoes, garlic and ginger.
(Bentonville)
On the menu: This downtown café with California vibes has a range of health-conscious smoothies, sandwiches and veggie-heavy options for breakfast and lunch. Six of the 10 menu items are vegan, and six of the seven pre-made dishes can be ordered alone, as sides or as part of a "pick three for $13" option. They include curried chickpeas or Macro Magic — quinoa, avocado, kale and chickpeas with carrot-ginger dressing.
Plus: The cookies are vegan!
More NW Arkansas stories
No stories could be found
Get a free daily digest of the most important news in your backyard with Axios NW Arkansas.