Well-being report shows Arkansas' kids lag behind rest of nation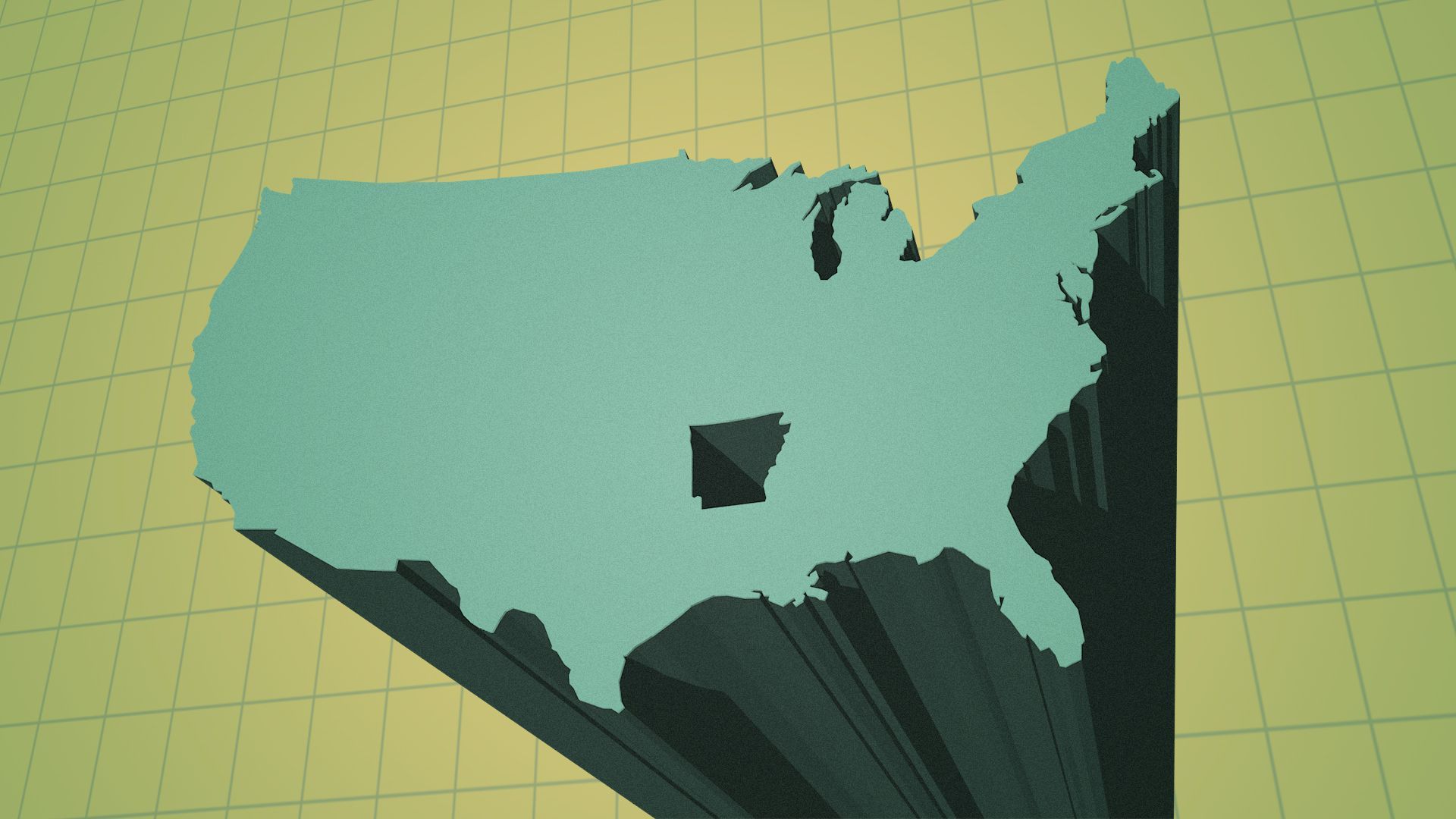 An annual report that analyzes the overall well-being of children ranked Arkansas No. 39 in the country, a slight improvement from No. 40 last year ... but not by much.
What's happening: The report by the Annie E. Casey Foundation ranks the status of children in four main categories — economic well-being; education; health; and family and community. Each category has four subcategories for a total of 16 indicators.
Of note: The data is from 2019, meaning it does not take into account the pandemic's toll.
Why it matters: While life has largely improved for Arkansas' children in the past decade, the state still trails the rest of the country on key indicators. And Black and Hispanic children are worse off than white children.
The big picture: All indicators of economic well-being and family and community improved since 2010, but still don't paint a flattering picture. The state ranks 34 in economic well-being and 42 in family and community.
Three of the four health indicators worsened, including the child/teen obesity and death rates.
By the numbers:
22% of children in Arkansas lived in poverty in 2019, compared to 28% in 2010. The national average is 17%.
39% of Black children and 27% of Hispanic children live in poverty, compared to 16% of white children.
Arkansas had 30 births per 1,000 teen girls in 2019, nearly double the national average of 17 per 1,000. It's an improvement from 52 per 1,000 in 2010.
69% of Arkansas fourth-graders were not proficient in reading in 2019, compared to 71% in 2010. The national average is 66%.
Yes, but: The state ranks slightly better than the national average on three of the 16 indicators, For example:
12% of Arkansas high school students didn't graduate on time, compared to 14% nationwide. And that's down from 19% in 2010-11.
What they're saying:
"Poverty has a negative impact on [kids'] health, their brain development, their school performance, future earning potential and job prospects and as a state, it does weaken our future workforce and economy. We want all kids to thrive and succeed and our communities to thrive, but we've got to make some strategic policy decisions now for that to happen."
—
Rich Huddleston, executive director at Arkansas Advocates for Children and Families, in a Zoom call with reporters
Go deeper: Read the report here.
More NW Arkansas stories
No stories could be found
Get a free daily digest of the most important news in your backyard with Axios NW Arkansas.