Jason Isbell, Adia Victoria discuss Southern storytelling in new PBS doc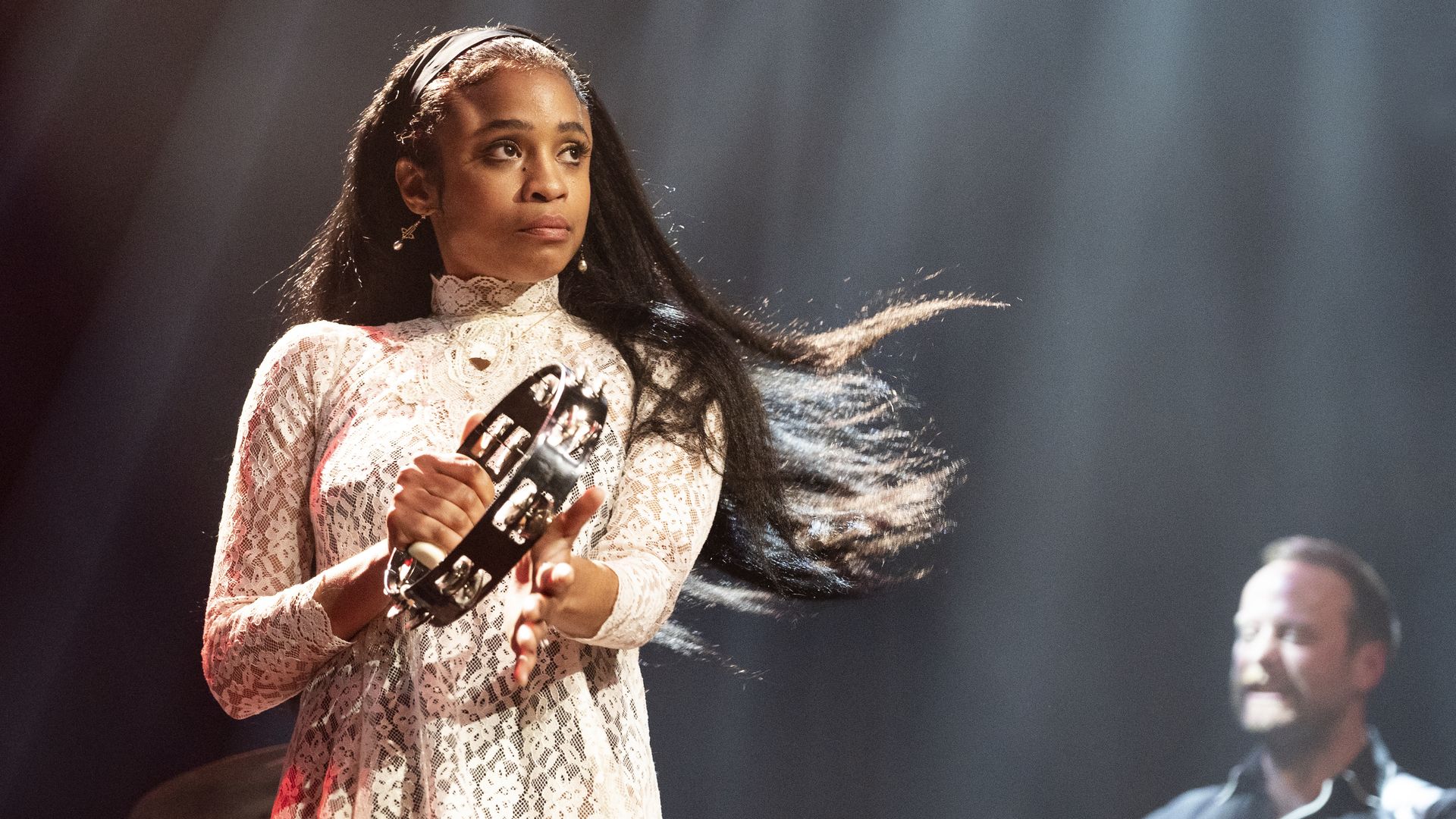 The new PBS documentary "Southern Storytellers," from documentarian Craig Renaud, contains interviews with some of the region's finest modern narrators, including Nashville musicians Adia Victoria, Jason Isbell and Amanda Shires.
Why it matters: In three episodes, "Southern Storytellers" explores this complicated region at this complicated moment, as its history and stories become entangled with newcomers' histories and stories.
The interviewees plant magnolias and catch trout, they contemplate the legacy of slavery and Jim Crow, and they place a value on the land that's more about its people than its market listings.
What they say: "What I want people to recognize about the South is that it is a very, very complex place," North Carolina author David Joy says in the opening scenes.
"It's full of a whole lot of beauty. It's full of a whole lot of bad things as well. And it's all of those things. And I don't want to lose a bit of it.
"As a writer, all I see is gray. Most people only want to see black and white, and I don't care for it all. All I see is gray. And to me, that's about the prettiest color I know."
The first episode includes footage from Victoria's recent wedding, and clips of her combing her bookshelves for Eudora Welty, Flannery O'Connor and other influences on her music.
"We have these unresolved questions about our identity, even when it comes to being American. A lot of Southerners, they don't truly feel like a regular American."
The subjects bring their own versions of storytelling — and their own stories — to the documentary, to create a series that weaves music and poetry with striking visuals of the region's landscapes.
Isbell, for instance, plays his song "Strawberry Woman" while sitting next to the Tennessee River in the second episode.
Watch on your local PBS station or stream here
More Nashville stories
No stories could be found
Get a free daily digest of the most important news in your backyard with Axios Nashville.