Mayoral candidate Freddie O'Connell makes his case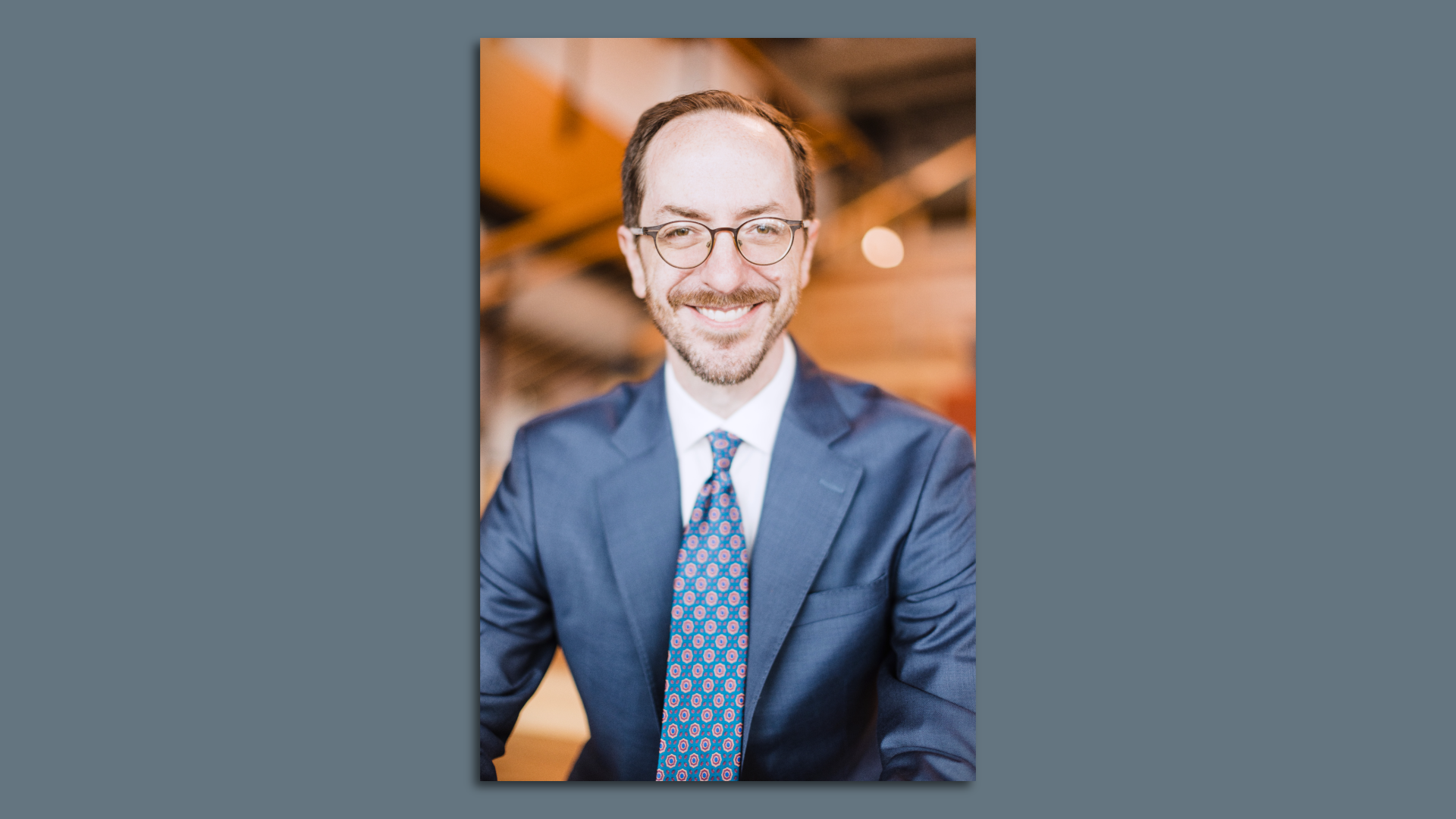 In 2020, Councilmember Freddie O'Connell's district — which encompasses downtown Nashville, Germantown and Music Row — weathered an unprecedented series of crises.
Flashback: A deadly tornado carved a path of destruction. The COVID-19 pandemic shuttered businesses. A wave of protests and unrest pushed against police and systemic racism. And a Christmas Day bombing blasted through a historic district.
"I wasn't really expecting to develop a portfolio of skills related to crisis management," O'Connell tells Axios. "But I'll tell you what, I sure did."
Why he's running: O'Connell tells Axios the "year of crisis" was part of "a cascading set of issues" that led to him becoming the first candidate this cycle to announce a mayoral run.
Curbside recycling went on hold as the city grappled with a bankrupt trash contractor. Tensions flared within Metro's Homeless Impact Division. And, O'Connell says, he felt Mayor John Cooper's administration was not acting aggressively enough to improve the city's mass transit system.
As O'Connell's campaign ads tout, he was against Cooper's plan to fund a new football stadium.
"It felt like as we came down to the back half of my second term in office, we just weren't seeing the spending priorities and executive function of the mayor's office focused on what Nashvillians actually need," O'Connell says.
Driving the news: O'Connell frames his campaign as an attempt to reorient the city's priorities "so that everyone feels like we are on the right track again." Affordable housing, transit and public safety are among his top priorities.
"All of that is set against the backdrop of wrangling with an increasingly preemptive state legislature."
In addition to his council work, he cites his experience as a neighborhood leader, transit activist and MTA board chair as uniquely qualifying him for the job.
"There isn't someone [else] with as deep and recent a knowledge of how to use the tools of Metro to get things done."
What he'd do on Day One: If elected, O'Connell says, a successful first day will depend on using the transition period between administrations to assemble a leadership team ready "to take that array of dozens of plans that we have worked on."
The bottom line: "I do absolutely sense the frustration that exists. There are so many people out there that know we can do better," he says referencing dissatisfaction with the city's direction.
"The frustration is closely connected to a profound sense of hope."
Neighborhood: Nashville native who now lives in Salemtown.
Favorite weekend activity: "Family adventure time," which can include parks with playgrounds, the zoo and Cheekwood, among other landmarks.
Favorite live music experience: "I wound up getting a chance to see one of John Prine's final shows live at the Ryman."
Best meal in Nashville: On the "greasy spoon" side of the spectrum, Big Al's Deli. For "a little fancier," Hathorne on Charlotte Avenue.
More Nashville stories
No stories could be found
Get a free daily digest of the most important news in your backyard with Axios Nashville.