Battle lines drawn in Metro Council races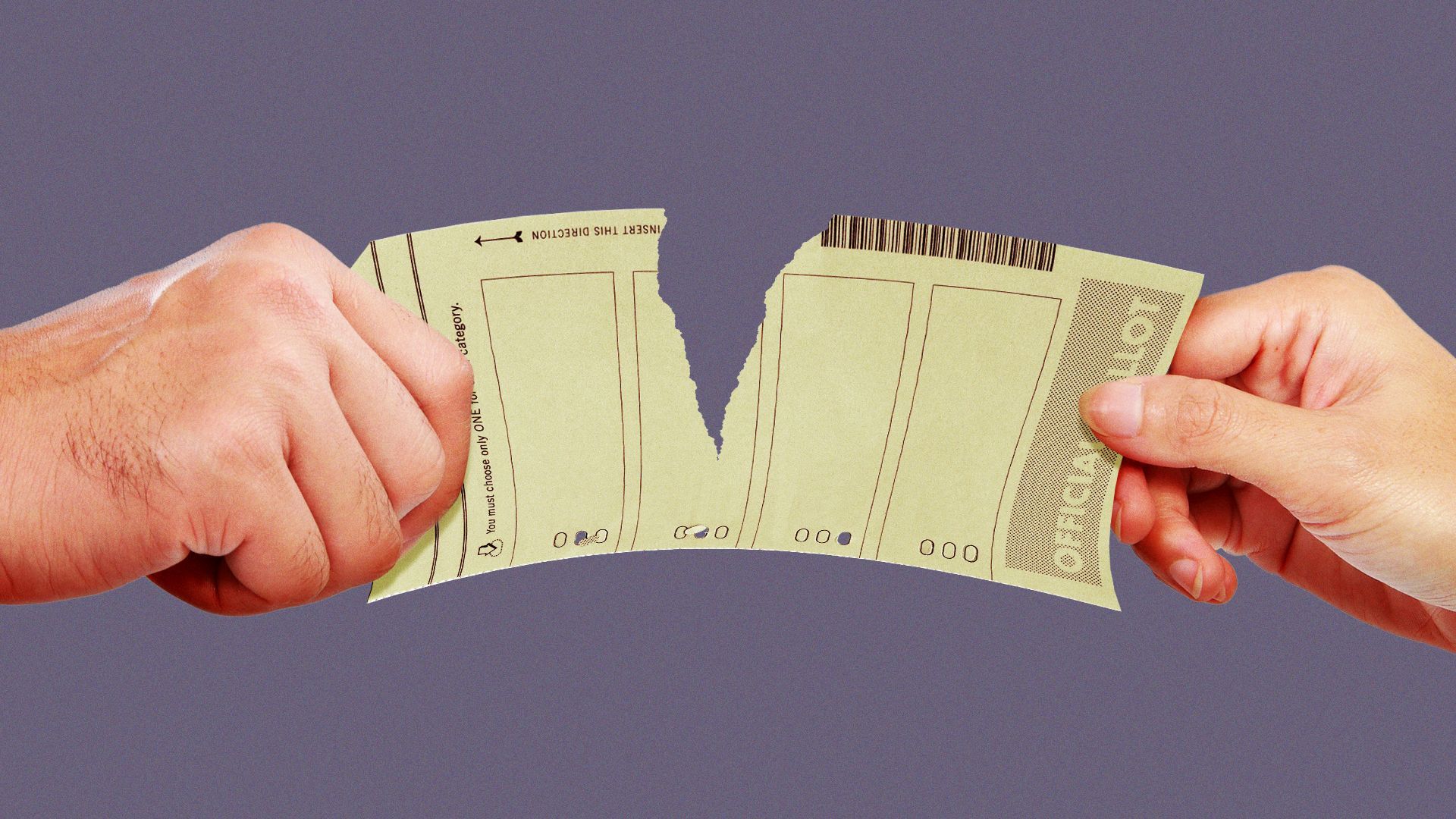 Influential business groups and progressive grassroots organizations coalesced around their preferred Metro Council candidates in recent weeks, creating a tug-of-war for control of the city's legislative body.
Why it matters: Though they sometimes agree on big-picture issues, the business community and the activist groups have differing visions for how Metro should be run.
The two sides disagreed several times during the past four years, notably on the $2.1 billion financing plan for the Titans and on the pilot project for the police department to begin using license plate readers.
State of play: Council races are hyperlocal affairs, and candidates need all of the funding help and organizational support they can get.
Support from the pro-business political group A Better Nashville brings big bucks. The Nashville Banner reports that A Better Nashville put more than $200,000 toward the candidates it backed.
The Nashville Justice League provides its candidates with a massive ground game advantage. According to a press release, the group mobilized volunteers county-wide and knocked on more than 12,000 doors in 2019.
Zoom in: There is a clear divide between the at-large council candidates backed by The Justice League and those backed by A Better Nashville.
The Justice League supports Quin Evans Segall, Arnold Hayes, Olivia Hill and Councilmember Delishia Porterfield. The pro-business group backed incumbent at-large Councilmembers Burkley Allen and Zulfat Suara, as well as Councilmembers Jeff Syracuse and Russ Pulley.
Porterfield, Syracuse and Pulley are looking to make the leap from the district seats they currently hold to at-large seats, which represent the entire county.
Also: There are five district council races where the Justice League and A Better Nashville are backing opposing candidates.
The Justice League is looking to oust incumbent District 9 Councilmember Tonya Hancock, who is backed by the pro-business group. Challenger Stephanie Montenegro has the progressive backing.
Similarly, A Better Nashville hopes to unseat incumbent District 16 Councilmember Ginny Welsch with its support of challenger Alexa Little. Welsch is supported by the Justice League.
The other disagreements are in District 8, where the Justice League supports Deonte Harrell and A Better Nashville supports Martez Coleman; District 17, where the Justice League supports Terry Vo and A Better Nashville backed both Tonya Esquibel and Teaka Jackson; and District 25, where the Justice League supports Jeff Preptit and A Better Nashville is for David Ackerman.
Of note: The Justice League is an umbrella organization for three progressive groups: the Central Labor Council, the Tennessee Immigrant and Refugee Rights Coalition and the Equity Alliance Fund. The member organizations separately announced their own endorsements.
What they're saying: "We're tired of the rich and powerful elites having their way in our city," Tequila Johnson, executive director of The Equity Alliance Fund, said in a press release. "Our people-powered campaign will elect bold leaders who will stand up to corporate interests and those who uphold white supremacy at the highest levels of Metro government."
A Better Nashville chairperson Gus Puryear says his group "will support local candidates committed to good governance, a collaborative spirit, a pro-business mindset, and visionary planning."
More Nashville stories
No stories could be found
Get a free daily digest of the most important news in your backyard with Axios Nashville.