Tennessee lawmakers vs. Nashville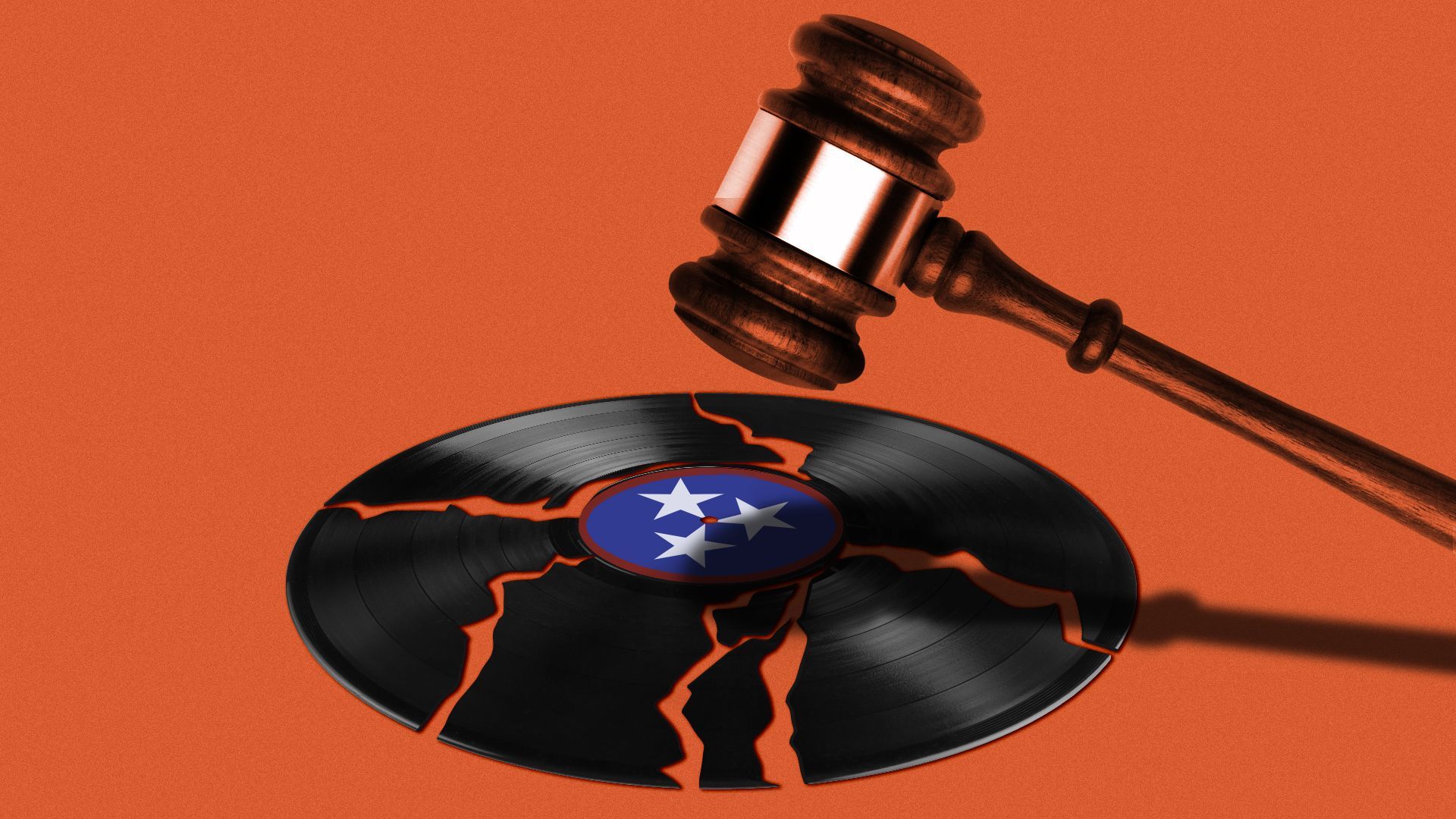 The latest Tennessee legislative session was bruising for Nashville, with Republican lawmakers pushing a wave of measures that put the state at odds with the capital city.
While the mood around the historic Metro Courthouse bordered on giddy since the city won a temporary reprieve from a law that would slash the size of the Metro Council in half, the city did not escape unscathed.
This session, which ended Friday, will pick up again in early 2024.
Here's a rundown of legislation aimed at Nashville. Multiple legal challenges are possible.
🔍 Abolish community oversight boards: Davidson County voters overwhelmingly voted in 2018 to create a community oversight board to serve as a watchdog for the police department, especially in cases of officer-involved shootings.
Legislation to abolish community oversight boards passed. The bill allows local governments to replace them with police advisory and review committees that don't have investigative authority.
✈️ Overhaul Airport Authority: Lawmakers in both chambers approved a bill that gives the governor and legislative leaders power to appoint authority members. All members were previously selected by the Nashville mayor and confirmed by the council.
Under the plan's final version, the mayor retains the power to appoint two members.
💰 Control convention center funding: Lt. Gov. Randy McNally initially proposed defunding Nashville's Music City Center convention hall.
The final legislation approved by the House and Senate keeps the funding in place, but limits how Metro can spend tourism tax revenue that comes in above its debt obligations for the center.
🏈 Remake Sports Authority: Republican lawmakers first proposed to completely take over appointments to the Metro Sports Authority, which oversees Nashville's pro sports venues.
A scaled-back final version, passed by both chambers, gives Republican leaders six of 13 board appointments. The Nashville mayor will appoint the other seven members.
🚧 Undo fairgrounds referendum: The legislature passed a measure that reversed a 2011 voter referendum designed to save the fairgrounds racetrack.
As a result of the new law, a proposal to renovate the racetrack needs a simple majority of Metro Council support instead of the high bar of 27 votes in favor.
🗳 End runoff elections: Another bill would have eliminated runoff elections for local offices. Observers said that might have given a conservative candidate a slight boost in Nashville if they were able to nab a narrow lead in a crowded race.
🚦 Rename Rep. John Lewis Way: Nashville renamed a part of Fifth Avenue after Lewis, who famously led sit-ins that helped desegregate downtown lunch counters. This year, state lawmakers tried to override that decision, which took effect in 2021, in part by renaming some of Rep. John Lewis Way after former President Trump.
✄ Reduce the size of Metro Council: The law caps the number of council members a metropolitan government can have to 20. Nashville is the only one in Tennessee with a council size larger than 40.
The city is pressing forward with its legal challenge to the law. If that effort fails, the soonest the law could take effect is 2027.
More Nashville stories
No stories could be found
Get a free daily digest of the most important news in your backyard with Axios Nashville.